The final sequence and subsequent challenge in the Zain Retherford, Yianni Diakomihalis match at Final X had the wrestling world buzzing.
Let's not say "for all the wrong reasons"; the wrestling was THAT good with an opening 1:15 that was straight fire, scrambles that resulted in no points that dropped your jaw, and a closing that will live in US Wrestling lore.
But, ya know, that buzz was intensified with the calls and procedures that came in to question.
We'll break it down in the coming days, including a special FRL Tuesday morning, but here's how Twitter reacted, which (sorry for the spoiler), was decidedly in favor of Yianni, his 2pt exposure, and displeasure of the review.
The Video
Well, how would you score it? pic.twitter.com/mQANo85lGL

— FloWrestling (@FloWrestling) June 9, 2019
Alternate Angle
Comments on the Call
100 percent zains points. He was on the offense and it was his move

— Pants (@thexxpoops) June 9, 2019
You can be on the offensive and get scored on in "your move". Happens all the time. Think chest wrap when your in too deep. Zain got rolled through and back into the same position. Anywhere outside of the United States three hours from State College that is 2 blue, every time.

— Coach Burrell (@_CoachBurrell) June 9, 2019
Watch zain's left leg. It creates the exposure and yianni yolo chest wraps. pic.twitter.com/GW5lqMmJAO

— Sockobuw (@sockobuw) June 9, 2019
Yes he straightened his leg after driving yianni into the danger position.

— Sockobuw (@sockobuw) June 9, 2019
Comments on the Review Process
Thought you had 5 seconds to Challenge a scoring sequence ...

— Kyle Dake (@kyledake444) June 9, 2019
I don't think this is legal per UWW rules. Last weekend at UWW Cadets they were saying you had to protest within 5 seconds https://t.co/teNcXuJIry

— Ben Askren (@Benaskren) June 9, 2019
Scoring sequence never stopped so can review that far back. Blue never changed red's motion or initiated anything so points for red and none for blue. Right call.

— Jacob A. Kasper (@jacobakasper) June 9, 2019
At least in college wrestling you go back to the place in the match where the call was overturned.

— Jordan Burroughs (@alliseeisgold) June 9, 2019
It's not even about what everyone wants, it's literally about protocol. Like you guys didn't follow rules, you can't just say "oops, too bad"

— Helen Maroulis (@helen_maroulis) June 9, 2019
Now What?
We are filing an official protest. I am confident the rules are on Yiannis side

— Rob Koll (@cornellkoll) June 9, 2019
Tonight, June 8th 2019, I failed.

Currently protesting the call to potentially have a wrestle off to decide match 3/who wrestles at the world championships.

That being said, hats off to @zaintrainusa for wrestling 2 hard fought matches

— Yianni Diakomihalis (@yiannidiako_LGR) June 9, 2019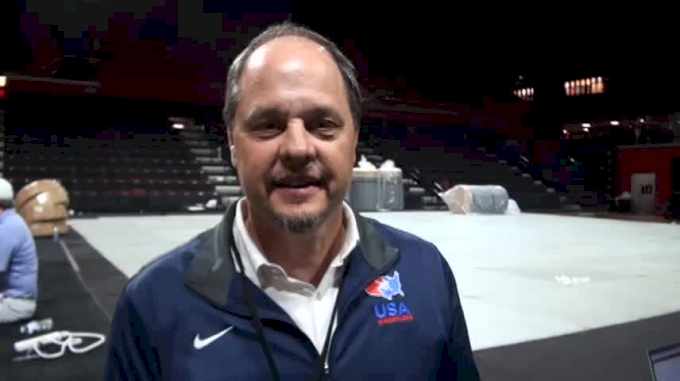 Unlock this video, live events, and more with a subscription!
Get Started
Already a subscriber? Log In
Match 3 or we riot

— 🌊Jorge🌊 (@ThePadfoot101) June 9, 2019
Yianni vs. Zain, Match 3 next week in Lincoln! 🙌🏾

— Jordan Burroughs (@alliseeisgold) June 9, 2019