2019 World Team Trials Challenge Tournament
The World Team Trials' 65KG Meatgrinder
The World Team Trials' 65KG Meatgrinder
65KG is going to once again be one of the gnarliest of all the weight classes at a national tournament. We take a deep dive
May 13, 2019
by Andrew Spey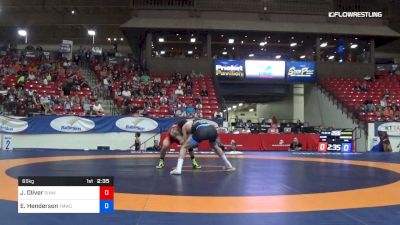 Unlock this article, live events, and more with a subscription!
Get Started
Already a subscriber? Log In
Is there are more entertaining weight class in the country than 65 kg? It certainly delivered the goods at the 2019 U.S. Open and then a week later the Last Chance Qualifier. With the World Team Trials Challenge Tournament coming up, it's time we take a look at some compelling reasons why 65kg could be the most entertaining weight class in Raleigh.
Watch World Team Trials Live On Flo
May 17-19 | 10:00 AM Eastern
Who Will Face Yianni at Final X?
Because there is now returning world medalist at 65kg, the first Final X spot of the weight classes was claimed by Yianni Diakomihalis at the U.S. Open. Yianni ran the gauntlet in Vegas, taking out Frank Molinaro, Jordan Oliver and Zain Retherford in consecutive matches.
Nomad's 65kg U.S. Open Preview
Yianni's most recent domestic foes will be contenders in Raleigh for a best-of-three rematch at Final X - Rutgers on June 8. Those three and nine other wrestlers have qualified for the WTT Challenge Tournament. Only nine of the 12 total qualified wrestlers have registered for Raliegh at the moment, though there is still time to do so, and one of those qualifiers is Logan Stieber who announced his retirement before the Open.
Nomad's WTT Lightweight Preview
Yianni's Open championship also means that the winners of the semi-finals of the Challenge Tournament will wrestle a best two-of-three series in Raliegh, where seeding will be paramount. Considering that nearly every qualifier was in Vegas, expect the seeds to hue closely to the order of finish at the Open. The main complicating factor will be Jordan Oliver's injury default after his semifinal loss Yianni. How that will affect the seeding remains to be seen.
Watch Yianni defeat Zain to secure his Final X bid: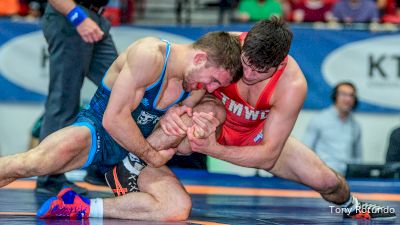 Unlock this video, live events, and more with a subscription!
Get Started
Already a subscriber? Log In
Is Jordan Oliver Ready to Go?
As previously mentioned, Jordan Oliver defaulted out of the Open after his semifinal loss. JO was the top seed in Vegas, and his quarterfinal victory over Evan Henderson guaranteed his qualification for Team Trials.
When Oliver is healthy and competing, there are few people still active in the country that can claim a victory over him. Although he has yet to make a world team, Oliver has been in the mix every year since he finished his career at Oklahoma State as a four-time All-American and two-time NCAA champion.
Brent Metcalf was the bane of Jordan Oliver's team trials in 2013, 2014 and 2015, beating him in the finals three years in a row. In 2016, it was Aaron Pico who thwarted Oliver's Olympic dreams in the quarterfinals of the Team Trials.
By 2017, Oliver's domestic nemeses were no longer in the field, as Metcalf had retired from competition and Pico had moved on to a full-time MMA career. And indeed, Oliver won the U.S. Open.
Watch Oliver beat Molinaro in the Open finals: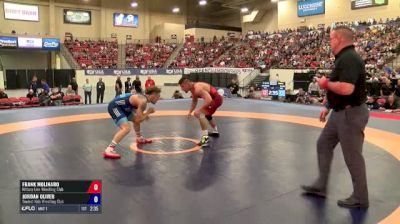 A positive test for banned substances caused Oliver to miss out on both the 2017 and 2018 Team Trials. Oliver was back in action by the end of 2018, wrestling in multiple overseas tournaments including the Dan Kolov Ranking Series where he placed second to India's Bajrang Punia. Despite the losses to Bajrang and Yianni, Oliver remains one of the most dangerous wrestlers in America.
Will the Zain Train Get Back On Track?
It's hard to say that the Zain Train derailed when Retherford's only loss at the 2019 U.S. Open was to only one of the most dynamic young wrestlers in the world in a come-from-behind victory. But the three-time NCAA champion and 2017 world team member doesn't lose very often, so when he does it's big news.
Retherford took most of the 2017 season off, but has already competed in the prestigious Ivan Yaryguin in January and 2019 World Cup before making the Open finals. Retherford lost a tight 4-3 match to Russia Gadzhimurad Rashidov in his one and only match at the Yaryguin before going undefeated in four matches at the World Cup. Incidentally, Retherford's sole loss in the 2017 World Championships was to another 2018 world silver medalist in Adam Batirov of Bahrain.
Will Frank Molinaro Return to Olympic Form?
Or perhaps more importantly, what form will Frank's hair take?
Molinaro is clearly a talented wrestler, as evidenced by his fifth-place finish at the 2016 Olympic Games or when he went total beast mode on Reece Humphrey in the third-place bout of the 2014 World Team Trials, which you can watch in the video below.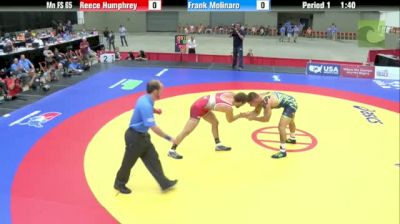 But Molinaro is an innovator both on the mat and in the barber shop, and his many varied coiffeurs deserve their own chronicle, which we shall provide below.
During his 2011 NCAA runner-up season, Frank had a rather conventional look.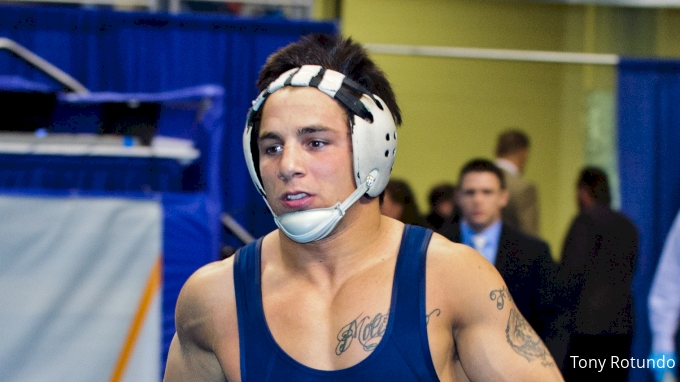 In 2012, Frank reached the pinnacle of collegiate wrestling, and also sported a more refined 'do for the momentous occasion. Dig the four accent cuts above the ears.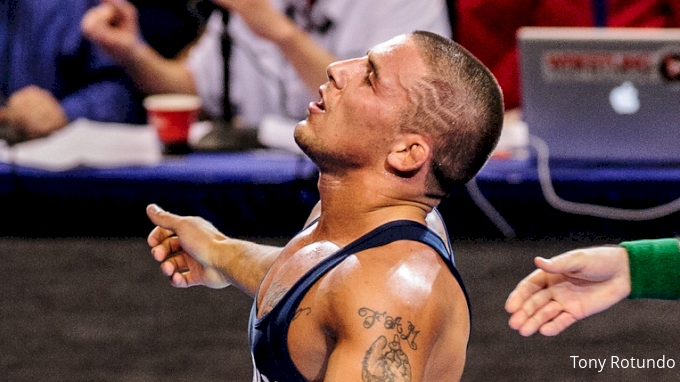 Molinaro kept the buzz cut in 2014 when he went beasting at the World Team Trials.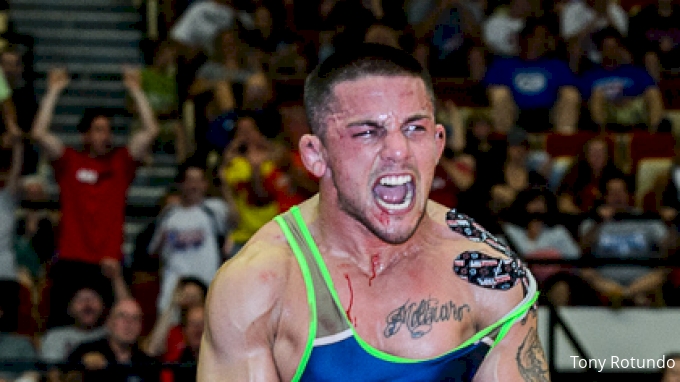 In 2015 Frank kept the buzz and the fade up top but added his now distinctive Van Dyke beard to his visage.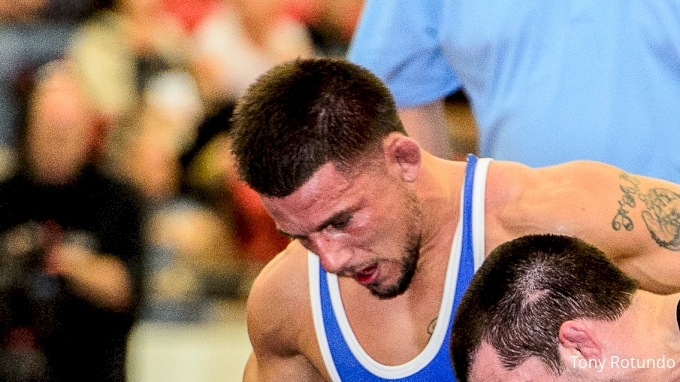 Frank really began to step things up with his High and Tight at the 2016 team trials. Key elements to his look Include the accent line above the temple and a tightly cropped Van Dyke.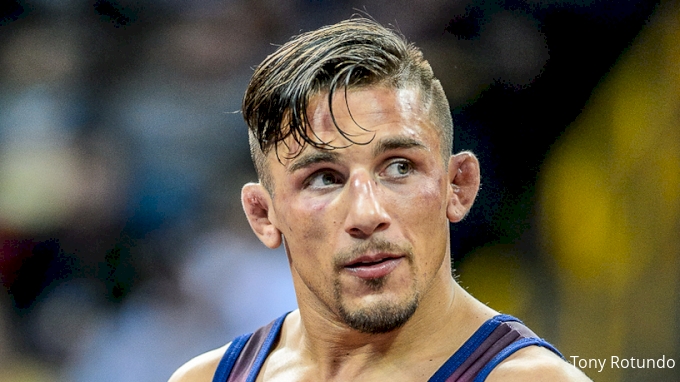 The Rio Olympics were Frank time to really shine. With sides shaved clean to a degree that only Mr Burns would disapprove of, the 2016 Games was peak pompadour era for Frank.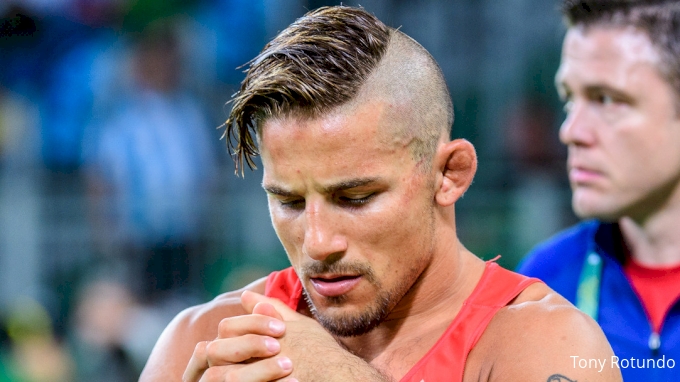 At the 2017 U.S. Open Frank went back to a classic fade but added two dramatic stripe cuts in the transition area. The Van Dyke was allowed to grow out to a medium length.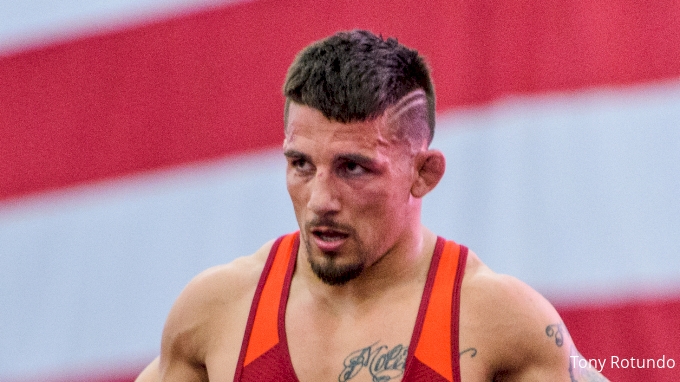 A short time later at the Team Trials and Frank debuted his most dramatic look yet. Gone was the Van Dyke, replaced by a robust pencil stache. Also gone was all of Frank's hair from the top of his head, giving him a very turn-of-the-20th Century weight lifter vibe.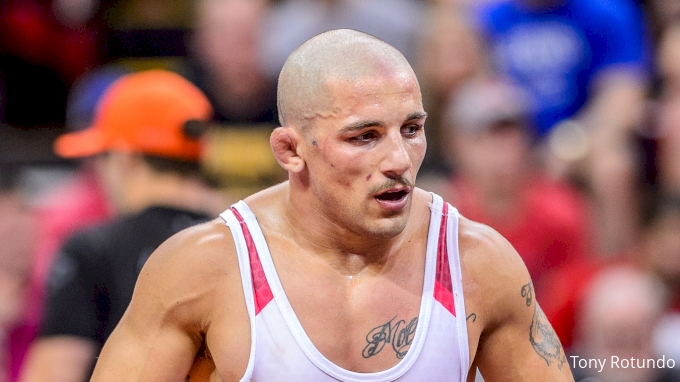 In 2018 Frank brought back the Van Dyke and the hair on the top of his head, but this time added highlights for a touch of flare.
Most recently, at the 2019 U.S. Open, Frank went full mop-top, with a head of shaggy dark hair and complimentary beard.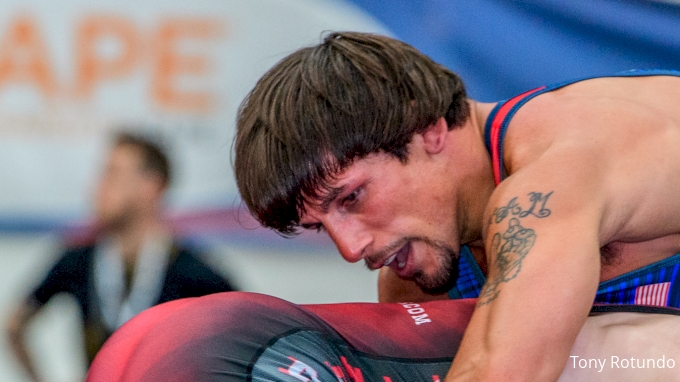 What's in store for Raliegh? Only Frank and his barber know for sure. And then pretty much anyone who sees him before he takes the mat. But unless he's already gotten his hair cut for the trials already, still just him and his barber. For now.
What About Everyone Else?
Good question. Got a little side-tracked by the Molinaro hair digression. We should also expect Jayson Ness, Jaydin Eierman, Kanen Storr, BJ Futrell, Dean Heil, Dom Demas and Mitch McKee to be in the mix, as they all wrestled at the Open and qualified for the Challenge Tournament.
To give you a better idea of how competitive this bracket, consider the fact that Bryce Meredith and Joey McKenna did not qualify for Raliegh. They have six top-four finishes at the NCAA tournament combined, and both have already been eliminated from potentially making a national team in 2019.
All of which is to say that you should tune in to 65kg at the World Team Trials Challenge Tournament, as it is a weight class that never fails to deliver.