Unlock this article, live events, and more with a subscription!
Get Started
Already a subscriber? Log In
Since 2010, Beat the Streets NYC has held an annual event showcasing the best wrestling talent in the world. Naturally, it heavily features Jordan Burroughs, who has participated in every event since 2011.
Burroughs' match against Ben Askren was his ninth consecutive Beat the Streets appearance, meaning he will have competed in all by the inaugural event in 2010. It was also Burroughs' ninth straight victory, as JB's win over the Funky On in the Hulu Theater in Madison Square Garden lept Jordan's BtS record unblemished.
Let's enjoy Burroughs' nearly decade long stretch of dominance with a rundown of every single one of his Beat the Streets matches.
2011
It all started in Times Square with a 1-0, 2-1 victory (international wrestling matches used to be a best 2-of-3 two-minute periods) over future Olympic silver medalist from Russia, Anuiar Geduev.
---
2012
Burroughs was still in college when he beat Geduev. But by the time 2012's Beat the Streets rolled around, he not only had his degree from the University of Nebraska, but also a World Championship gold medal from Istanbul.
JB's next opponent would be another Russian, Kamel Malikov, who Burroughs' dispatched ruthlessly, 6-0, 5-0.
---
2013
The next time Burroughs would take the mat at a Beat the Streets event (this time indoors in Grand Central Station), he'd have added an Olympic gold medal to his collection. Despite losing the first round, JB would steam roll the Russian Saba Khubetzhty 1-1, 5-0, 7-3.
Sorry for the incomplete replay. Please politely ask NBC to release the full match if you would like to see it all!
---
2014
Another year, another world medal, and another edition of Beat the Streets (now back in Times Square) where Jordan Burroughs would destroy another Russian wrestler. Below, watch Atsamaz Sanakoev get ruined, then pinned at the 5:58 mark (we're now using the familiar style of cumulative scoring in one six-minute match).
---
2015
It was USA vs Cuba in the event dubbed 'Salsa on the Square' (here is team Cuba showing off their dance moves), and for the first time ever, a non-Russian opponent for Burroughs. The result would be the same though, utter destruction and a pinfall in 4:50 of Luis Quintana.
---
2016
We're back once again in Times Square in 2016. Burroughs, now a four-time World or Olympic champ and five-time world medalist. The theme was 'United in the Square' and wrestlers from across the globe converged in the center of the media capital of the world. Burroughs would do his part to unite the wrestling world by decimating his opponent from Iran, Peyman Yarahmadi, 11-2
---
2017
The East vs West theme meant Burroughs would have a Japanese opponent in 2017, specifically 2014 world silver medalists Sosuke Takatani, who would toe the line against Burroughs in Times Square, and be obliterated to the tune of a 9-2 score.
---
2018
Following 2017's BtS event, Burrough would take home yet another world gold medal from Paris. At 2018's Beat the Streets, he would face off against his toughest BtS opponent yet in fellow world champ Frank Chamizo of Italy. The rooftop location at the South Street Seaport made for a unique wrestling environment, but Burroughs got it done, coming from behind and beating the four-time world medalist 6-5.
---
2019
Burroughs left exactly zero doubt inside the Hulu Theater as to who was the better wrestler. Jordan tech-mauled Askren, despite giving up more then a couple pounds to the MMA champion.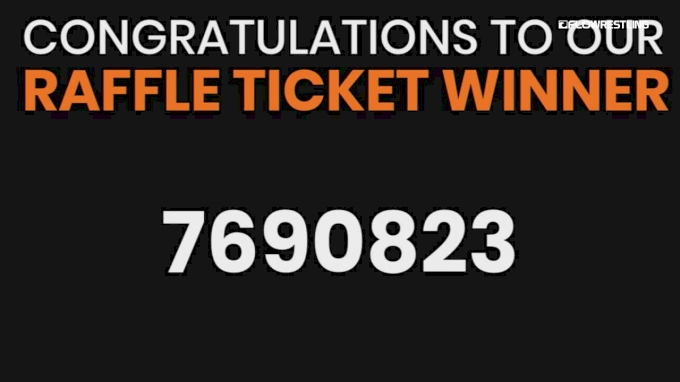 Unlock this video, live events, and more with a subscription!
Get Started
Already a subscriber? Log In
His performances at Beat the Streets is another example of the incredible legacy Jordan Burroughs has attained in the sport of wrestling. Here's to hoping we see Jordan at this wonderful event for years to come.