This weekend an impressive field will be competing at the Journeymen/MyHouse World Classic. Held annually in Schenectady, NY, it showcases high level high school talent against some excellent Cadets and Juniors from different countries around the globe.
Watch the 2019 Journeymen World Classic Live on Flo
April 13-14 | 9:15 AM Eastern
Based on a preliminary entry list, we've identified some of the best Americans to watch this Saturday and Sunday. Also included are the international entries at each weight.
100 Pounds
Marc-Anthony McGowan, FL
Ranked #3 on the Junior High Big Board, McGowan was a Florida state champ this year for Citrus Park Christian, as you can wrestle varsity before ninth grade there. Watch the Super 32 middle school champ win an Eastern States title here.
106 Pounds
#3 Stevo Poulin, NY
Poulin is homegrown, a member of the Journeymen wrestling club who has been on the national radar since elementary school. He started this season with a Super 32 title in October and capped it off with his second straight New York state title. Hopefully the Cadet Pan Am gold medalist will get some matches against high level competition before he tries to make his first world team in Akron this June.
Unlock this video, live events, and more with a subscription!
Get Started
Already a subscriber? Log In
113 Pounds
#17 Danny Wask, NJ
Brenden Chaowanapibool, WA
Gaetano Militano: Italian National Champion
Yover Antezanna Sotto: Peruvian National Champion
The Air Force commit Chaowanapibool was a Cadet Greco world team member last year and always wrestles both styles in Fargo, so expect some big throws from him. The folkstyle season for National Prep champ Wask did not end as he wanted it to, getting upset in Virginia Beach at NHSCA freshman nationals, but will have an opportunity to kick off his freestyle season the right way.
120 Pounds
#10 Ryan Miller, NJ
#11 Cooper Flynn, TN
These two cannot get away from each other. One of the best high school rivalries in the country will get another chapter this weekend.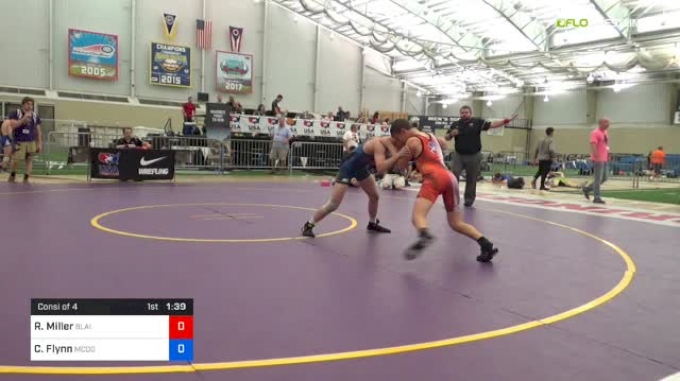 Unlock this video, live events, and more with a subscription!
Get Started
Already a subscriber? Log In
126 Pounds
#6 Trevor Mastrogiovanni, NJ
Simone Piroddu, Italy: World Bronze Medalist
Garcia Andrade Richard Antoio, Panama: Pan American Champion
Viljams Lutkevics: Latvian National Champion
Okenov Abzal, Kazakhstan: Cadet World Place Finisher
Josue Abraham Barrera Alvarado: Guatemala National Champion
The Oklahoma State commit had an excellent showing at this event last year after teching a world team member from Kazakhstan. He was third at Akron last June, so like Poulin this is an excellent opportunity to prepare himself for a potential world team spot, especially if he faces the Italian and Panamanian.
132 Pounds
Colin Dupill, VA
Theo Mazoyer-Veautier: French National Champion
Alberto Maiorana: Italian National Champion
Miko Markus Elkala, Finland: Nordic Champion
Aleksandrs Morozovs, Latvia: 5th in European Championships
Petajevas Benas: Lithuanian National Champion
Lesciauskas Paulius: Lithuanian National Champion
Valentin Timoshenkov: 2nd Place Russian National Championships
One of the fastest rising stars in the country, Dupill will be entering high school this fall and is in position to shoot up the freshman Big Board. Dupill won the middle school divisions of Powerade and NHSCAs this year, and has a chance to mimic another Virginia native in Carson Manville if he can pick up some notable wins at a Journeymen event. Also registered in this field are Fargo champs Nick Raimo and Zeke Escalera, as well as state placers like Patrick Noonan and Gianni Manginelli, not to mention other under-the-radar guys like Ryan Burgos and Joel Vandervere.
138 Pounds
Gabe Tagg, OH
Georgios Pilidis, Greece: Cadet World Champion
Mattia Bientinesi: Italian National Champion
Gecas Dovydas: Lithuanian National Champion
Daulet Temirzhanov: Junior National Kazakhstan Champ
David esteban Perez Castellanos: Guatemalan National Champion
Danil Lagodsky, Russia: Champion and prize winner of North West region
Before heading off to North Carolina this fall, Tagg will be spending his summer doing the same thing he spent all fall doing: wrestling freestyle. Yes, Tagg wrestled at Who's #1 and a couple college opens, but he lived at the Olympic Training Center to compete in freestyle. He has probably the toughest international field of any weight.
145 Pounds
Job Greenwood, CO
Jagger Condomitti, PA
Luca Finizio: Bronze Italian National Championships
Hanno Kaarik: Estonian Champion - Cadets
Vladimir Rafeenko: Lithuanian National Champion
Jonnathon Alejandro Perez Castellanos: Guatemalan National Champion
Alexander Matias Cusinga Gomez: Peruvian National Champion
Greenwood was another athlete like Tagg who spent his senior year training at the OTC with the Elite Accelerator Program; the Wyoming commit should be considered the favorite in this weight. Although he could not replicate it at PA states, Jagger Condomitti picked up a big win this year over Ryan Anderson. Condomitti has had an active spring, winning the NHSCA bracket and now competing here before he tries to claim a FloNats title at 65kg next week.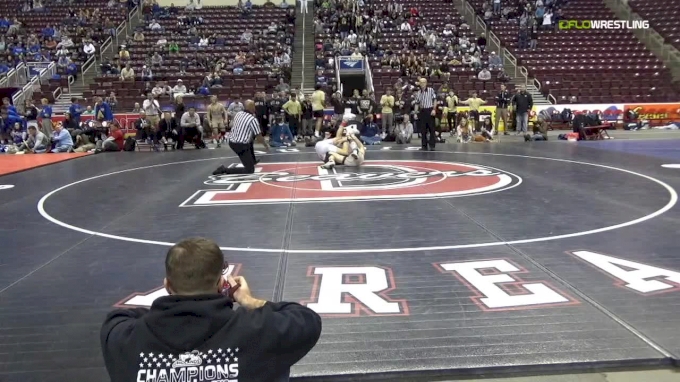 Unlock this video, live events, and more with a subscription!
Get Started
Already a subscriber? Log In
152 Pounds
Connor Kievman, PA
Marwane Yezza: French National Champion
Niccolini Gabriele: Italian National Champion
A two-time National Prep champ for Wyoming Seminary, Kievman is a guy who always finds ways to win. He doesn't have quite the same resume in freestyle, so hopefully the nation gets a look at him this weekend.
160 Pounds
#7 Kyle Mosher, NY
#18 Aaron Gandara, CA
Stavros Alevizos: Greece National Champion
Arturri Mikael Sulin: Finnish National Champion
Dambrauskas Ignas: Lithuanian National Champion
Islyambek Ilyassov, Kazakhstan
Malhcon Alizon Pineda Cunil: Guatemalan National Champion
Valentin Rafeenko, Russia: Champion of North East Regional
Both Gandara and Mosher placed third at Ironman this past December, with Gandara's coming down at 152. That was Mosher's only loss of the year as he closed out his career with a D1 New York state title before he heads off to Columbia. Gandara was a 2017 Cadet Fargo finalist out of Arizona, but has since moved to California where he was fourth for Poway this season.
170 Pounds
#14 Connor O'Neill, NJ
Rylan Rogers, WA
Simin Marchl: Austrian National Champion
Kristians Aleksejevs: Latvian National Champion
Bat-erdene Byambasuren, Mongolia: World Bronze Medalist
O'Neill had a monster spring and summer in 2018, making the NHSCA sophomore national finals as well as the Cadet Fargo finals. He committed to Rutgers before his junior year started and was a state finalist this year for DePaul. Rogers did not start for Blair this year but won an NHSCA freshman title. I'm curious to see how he does here now that it looks like he'll be a starter for them next season.
182 Pounds
#4 Chris Foca, NJ
#6 Jackson Turley, VA
#13 Peyton Craft, OH
Benjamin Greil: Austrian National Champion
Juho Joel Eemeli Ruusila, Finland: Cadet Nordic Champion
Kabykenov Tilek: Junior National Kazakhstan Champ
In terms of matchups of Americans, a Craft/Turley match would probably be the most high profile of the event. The two have never met in high school and you should absolutely bet the over on this one as these two have some of the most varied offensive skill sets of anyone in the senior class. Craft is another Blair stud coming here and could get a chance at revenge on Turley for the National Prep finals.
220 Pounds
#4 Owen Trephan, SC
#20 Kyonte Hamilton, MD
Mikalauskas Vilius: Lithuanian National Champion
Trephan has bounced around from Pennsylvania to South Carolina to New Jersey, finishing his career at Blair Academy. The NC State commit is using this as a tune-up for the U.S. Open, where he's entered in the Junior division at 97kg. NHSCA sophomore champ Hamilton will be at FloNats at 110kg and has the potential to go on a meteoric rise this spring.
285 Pounds
#5 John Birchmeier, VA
Urniezius Nedas: Lithuanian National Champion
Oserbay Bakdaulet: Junior National Kazakhstan Champ
Birchmeier was one of the breakout stars of this high school season and the Navy commit i the biggest name of this heavyweight group. He'll get a chance against national champs from Lithuania and Kazakhstan.