2018 World champion Adeline Gray (Denver, Colo./New York AC) has officially accepted her berth in Final X. She will battle for the spot at 76 kg/167.5 lbs. on the 2019 U.S. World Team in women's freestyle at Final X: Lincoln on Saturday, June 15.
The event will be hosted at the Bob Devaney Center on the campus of the University of Nebraska-Lincoln. Exclusive live and on-demand coverage will be provided on FloWrestling, as well as on the FloSports apps on iOS, Roku and Apple TV 4.
Watch Final X: Lincoln Live on Flo
Gray won a gold medal at 76kg at the 2018 World Championships. It was Gray's fourth career World title, which matches the most by any U.S. wrestler in history, joining John Smith, Tricia Saunders and Jordan Burroughs for the record. Add in her 2011 and 2013 World bronze medals, and Gray has six career World medals, second behind Kristie Davis among U.S. women.
She was a member of the 2016 U.S. Olympic Team which competed in Rio de Janiero, Brazil. Gray has also won a 2008 Junior World title and a 2012 University World title. She boasts three World Cup gold medals and a 2015 Pan American Games gold medal. Gray has won four U.S. Open titles. She is a graduate of Devry University and is a native of Denver, Colo., graduating from Bear Creek High School. She is currently an assistant coach for the girls wrestling team at Wyoming Seminary in Pennsylvania.
To order tickets, go to the tickets tab on the official Final X website at: FinalX.tv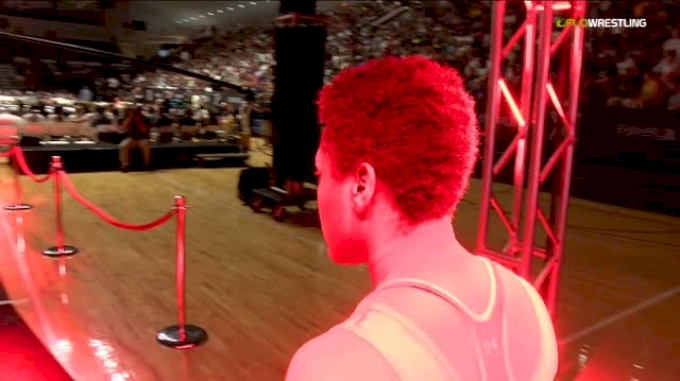 Unlock this video, live events, and more with a subscription!
Get Started
Already a subscriber? Log In
The Final X series will determine the 2019 U.S. Senior World Teams in all three Olympic discplines, and is held in two different locations and dates in June.
The Team Selection procedures for the U.S. World Teams allow for 2018 Senior World medalists to advance directly to Final X at the weight class where he/she won a medal in 2018. 2018 World medalists must declare, in writing, their intent to accept the automatic berth into by 6:00 p.m. Eastern Time on May 1. Gray has met this requirement and accepted her qualification.
In Final X, the top two wrestlers in each World Championships weight class will compete in a best-of-three series, with winners earning spots on the U.S. Senior World Team to compete at the 2019 Senior World Championships in Astana, Kazakhstan, September 14-22, 2019.
There are two sessions in each Final X event. The series at 76 kg, featuring Gray, has not yet been assigned a session time.
The Final X opponent for Gray will be determined at the World Team Trials Challenge Tournament in Raleigh, N.C., May 16-19.
The weight classes assigned to the Final X: Lincoln are:
Men's Freestyle: 57 kg, 61 kg, 70 kg, 74 kg, 97 kg
Women's Freestyle: 53 kg, 55 kg, 59 kg, 62 kg, 76 kg
Greco-Roman: 60 kg, 63 kg, 72 kg, 97 kg, 130 kg
Ticket prices for Final X are:
VIP Floor - $100
Reserved seating (100 level) - $65
General Admission (200 – 300 level) - $40
Group (GA only) – Buy 10 or more tickets and get $40 off
In addition to Final X: Lincoln, the series also includes Final X: Rutgers on June 8 at the Rutgers Athletic Center (RAC) on the campus of Rutgers University
Final X is an exciting partnership between USA Wrestling, the national governing body for wrestling in the United States, and FloSports, the innovator in live digital sports and original content.
FINAL X: LINCOLN
At Devaney Center in Lincoln, Neb., Saturday, June 15
Qualifiers to date
Women's FS 76 kg –Adeline Gray (Denver, Colo./New York AC) vs. winner at World Team Trials Challenge Tournament
FINAL X: RUTGERS
At the RAC in Piscataway, N.J., Saturday, June 8
Qualifiers to date
Men's FS 92 kg – J'den Cox (Colorado Springs, Colo./Titan Mercury WC/OTC) vs. winner at World Team Trials Challenge Tournament
ADELINE GRAY
Residence: Denver, Colo.
Club: New York Athletic Club
College: DeVry Univ.
High School: Lakewood, Colo. (Bear Creek)
Born: Jan. 15, 1991 in Denver, Colo.
Height: 5-10
Four-time World Champion (2012, 2014, 2015, 2018)
Two-time World bronze medalist (2011, 2013)
2016 U.S. Olympic Team member
2015 Pan American Games champion
Three-time World Cup champion (2014, 2015, 2018)
2012 University World champion
2008 Junior World champion
Four-time U.S. Open champion (2009, 2011, 2015, 2018)
2011 Junior World silver medalist
About FloSports
FloSports, the innovator in live digital sports and original content, partners with event rights holders, governing bodies, and other media companies to unlock a world of sports coverage that true fans have been waiting for. Through live streaming of premier events, original video programming, and weekly studio shows, FloSports is growing the sports, the events, the athletes, and the fans. Current verticals under the FloSports header include Wrestling, Rugby, MMA, Football, Track, Gymnastics, Hockey, and more.
About USA Wrestling
USA Wrestling is the National Governing Body for the sport of wrestling in the United States and, as such, is its representative to the United States Olympic Committee and United World Wrestling, the international wrestling federation. USA Wrestling is the central organization that coordinates amateur wrestling programs in the nation and works to create interest and participation in these programs. USA Wrestling has more than 237,000 members, including athletes, coaches, officials, parents, fans and others who are actively involved in the sport. Its president is Bruce Baumgartner, and its Executive Director is Rich Bender.