2019 EWL Championships
The Definitive EWL Preview
The Definitive EWL Preview
Everything you need to know about the 2019 Eastern Wrestling League (EWL) Championships.
Mar 5, 2019
by Christian Olanowski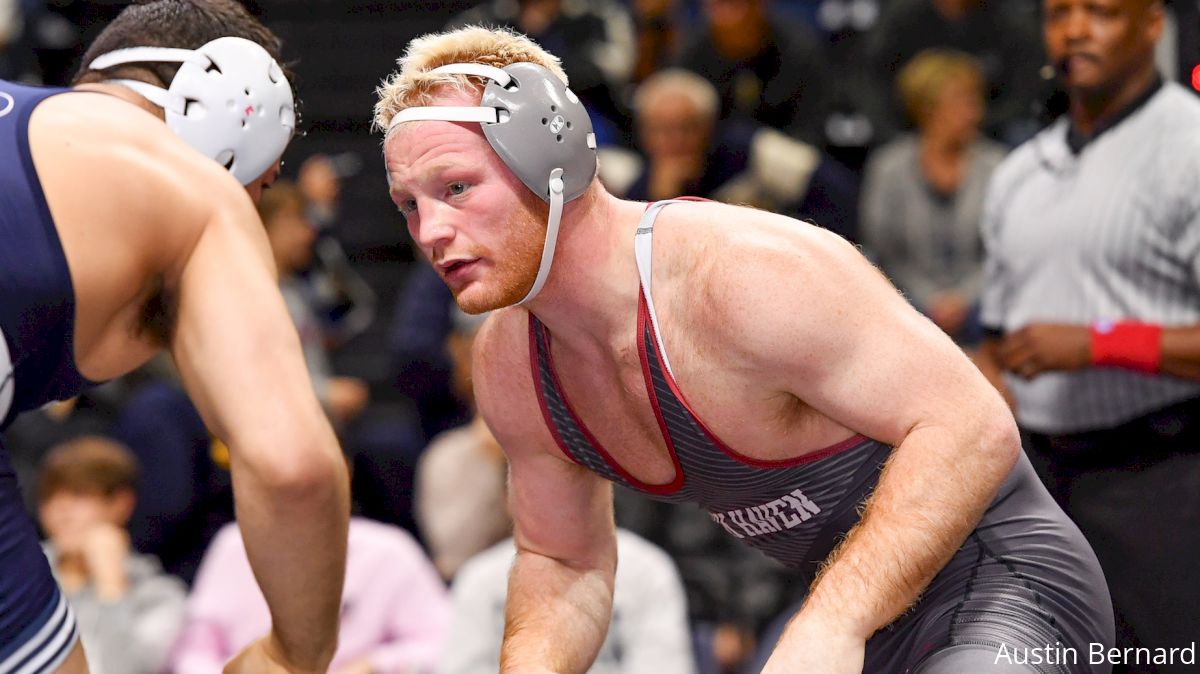 George Mason University is set to host the Eastern Wrestling League (EWL) Championships At EagleBank Arena in Fairfax, Virginia, on Saturday, March 9, 2019. The tournament will feature five ranked wrestlers from seven schools, who will all be competing for one of the 14 conference allocated spots, which will ultimately book their trip to Pittsburgh for the 2019 NCAA Championships.
Watch the EWL Championships LIVE on FloWrestling
Wrestling begins Saturday, March 9 at 10 a.m. ET
This year's EWL Championships are expected to be the final time that the conference will come together as a whole, as there's been a ton of buzz surrounding the potential merger between the EWL and the Mid-American Conference (MAC). Camden Eppert, George Mason's assistant coach, was one of the first to break the news regarding the potential merger. Eppert did so earlier this season during a guest appearance on the Inside Trip Podcast.
FloWrestling's EWL Conference Rankings
This year's EWL Championship will be the host to 14 automatic qualifiers, and Lock Haven looks to be the favorite in this year's tournament once again with half of its roster holding the No. 1 ranking in the latest conference standings. One of my personal favorite parts of this event is watching the true second bouts we could see as "the last man out" is a criteria for athletes seeking a wild card bid.
125 Pounds
1 automatic qualifier
Last year Luke Werner (Lock Haven) placed fourth at EWLs as a freshman. This year, he is undefeated against conference foes, and he is the favorite to earn the spot in Pittsburgh. Werner will have to face off against a field that only features one freshman in Lucas Rodriguez (Edinboro). Look for Werner to be pushed by a field of veterans.
133 Pounds
2 automatic qualifiers
The field at this year's EWL Championship at 133 looks a bit different than 2018 as the defending champion, Korbin Myers, is now wrestling in the ACC at Virginia Tech. Lock Haven's DJ Fehlman has over 30 wins on the season so far and is looking to make a return to his second NCAA Championship.
Rider's Anthony Cefolo will challenge Fehlman for the title after falling by a narrow margin of 6-4 just a few weeks ago. This weight could get interesting as the loser of the finals matchup could potentially have to wrestle again to compete in Pittsburgh. Sean Orem (Bloomsburg) and Armando Torres (Cleveland State) will challenge for an opportunity to wrestle at NCAAs as well.
141 Pounds
1 automatic qualifier
Kyle Shoop (Lock Haven), the nation's leader in techfalls, will look to win his first conference title and return to the national championships for the third time in as many tries. If Shoop puts points on the board like he does on a consistent basis, the Bald Eagles could be running away with the team title pretty early. The only wrestler in the conference to wrestle a full match with Shoop this season is Sam Metzek (Cleveland State), who lost 13-0.
149 Pounds
1 automatic qualifier
George Mason's Tejon Anthony made perhaps the most dramatic entrance to the NCAA Championship last year as he won his fourth-place matchup in sudden victory to qualify out of the EWL. This year, he looks to win a conference title, but he will not go unchallenged. Anthony is currently ranked No. 1 in the conference, but has fallen twice to backups from Clarion and Lock Haven. Clarion's Avery Shay will challenge Anthony for the 149 title.
157 Pounds
1 automatic qualifier
True freshman Kolby Ho (George Mason) has earned bonus points in 60 percent of his matchups this season and his only conference loss came at the hands of Rider's Gino Fiuri, who in fact has a really cool name.
Alex Klucker (Lock Haven) will likely be Ho's toughest competitor. Ho defeated Klucker, 11-3, back in November.
165 Pounds
3 automatic qualifiers
This weight will be action-packed as every match will count when wrestlers have a shot making the big dance. The overwhelming favorite at this weight class is No. 5 Chance Marsteller (Lock Haven).
Jason Dellavecchia (Rider) is currently ranked No. 2 in the conference, but Colston Diblasi (George Mason) is currently second in the nation in falls with 16. Diblasi's match-ending ability should put the conference on notice.
174 Pounds
1 automatic aualifier
You'd think in a weight class with a senior returning conference champion, he would be the favorite—not in this case. Edinboro's Jacob Oliver is 26-4 this season as a freshman and is undefeated against EWL foes. Dean Sherry (Rider) will look to repeat as EWL champion and redeem his earlier loss to Oliver to earn an automatic berth to Pittsburgh, with the loser hoping for a wild card bid.
184 Pounds
1 automatic qualifier
Corey Hazel (Lock Haven) cruised to a conference title in 2018 and will look to do so again this weekend in Fairfax. The 16th-ranked Bald Eagle will be challenged by Trevor Allard (Bloomsburg) for the EWL bragging rights in a weight class with only one senior.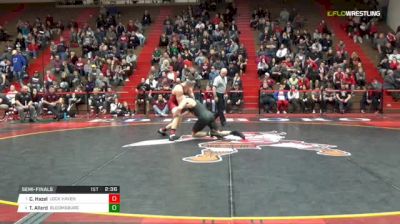 Unlock this video, live events, and more with a subscription!
Get Started
Already a subscriber? Log In
197 Pounds
1 automatic qualifier
Greg Bulsak (Clarion) was defeated by Corey Hazel in last year's EWL final and ruined his chance at winning four conference titles. Bulsak only has four losses on the season but hasn't lost yet in 2019. He will look to keep his momentum rolling against foes like Dylan Reynolds (Edinboro) and Ethan Laird (Rider).
285 Pounds
2 automatic qualifiers
One of the most intriguing matchups of the tournament will be No. 13 Matt Voss (George Mason) versus No. 17 Thomas Haines (Lock Haven). Voss defeated Haines by a score of 5-2 in November, but Haines is on an eight-match win streak heading into the weekend. Stick around for the heavyweights—this will be a fun one, folks!
This weekend, 70 wrestlers will battle for an opportunity to extend their season an extra two weeks and fulfill their goal of wrestling on the big stage at PPG Paints Arena in Pittsburgh. By Saturday evening, only 14 will know if that dream will stay alive. The rest will sit at home hoping for a bid from the NCAA selection committee, which typically happens the week after conference championships.
Be sure to tune in to FloWrestling on Saturday at 10 a.m. ET for the opening round of action, with finals set to begin at 6:15 p.m. ET. The finals will be followed by true-second matchups if necessary