Tech Notes: Shakur Rasheed vs Myles Martin
Tech Notes: Shakur Rasheed vs Myles Martin
The Ohio State Buckeye will play host to the Penn State Nittany Lions and 184 could see top-ranked, Myles Martin tested for the first time this season.
Feb 7, 2019
by Michael Malinconico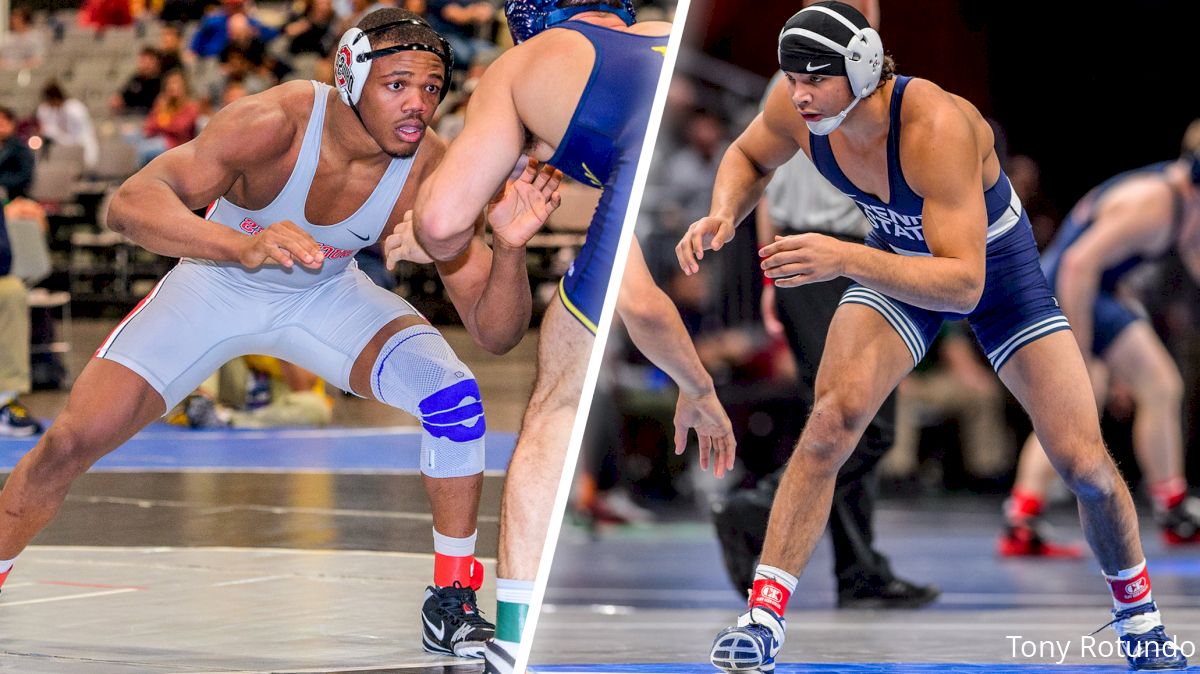 Unlock this article, live events, and more with a subscription!
Get Started
Already a subscriber? Log In
The top-ranked and returning national champion Penn State Nittany Lions travel to Columbus to take on the #2 ranked Ohio State Buckeyes. The stakes won't be limited to #1 vs #2 in the team race on Friday, this dual is peppered with ranked vs ranked match ups. One of the more intriguing matchups is at 184 where Penn State's Shakur Rasheed will try to unseat the current ruler of the weight, two time NCAA finalist, Myles Martin. While both Shakur and Martin have unbeaten records 184 has been Martin's domain all season since Bo Nickal cleared from the weight class, but that is not to suggest that Myles has coasted in his winning ways, MyMar boasts a 76.92% bonus percentage in his 13 wins. Shak is putting up some pretty serious numbers himself with 13 bonus point wins in 16 bouts.
Myles will be the odds on favorite going in, but after looking closely I extracted a few ways that Shak can pull off an upset. The following are a couple of key positions that you should keep your eye on.
Make Every Shot Count
Do you know what it takes to have a fast re-shot? Faith.
I'll elaborate.
When someone lowers their level and starts threatening towards a leg attack on you it's common practice to immediately start to down block. When you down block generally you put your head down and in the way of the oncoming shot. Everyone knows that it's not a great idea to shoot with your head down, so most times then you have to rectify the position by doing things like picking your head up and reloading your legs before you can re-attack. All that takes time. So what if you didn't down block on the initial shot? If you were patient enough to meet the incoming attack with your hands and pull your opponent off up off your legs you wouldn't have to go through the whole down-blocking process, but you'd be putting a tremendous amount of faith in your hips being heavy enough withstand the onslaught. Myles Martin's hips can, with very few exceptions, withstand the onslaught. So while he looks tremendously fast when he reattacks (and he is extremely fast) much of what he does hinges on the fact that he's confident enough not to overcommit on a down block at every single shot.
If you take a full, committed shot against Myles, you are probably going to run into the problems listed above. Take a half-hearted attack and Myles and sometimes he doesn't do more than lift one leg off the ground re-attack off the other.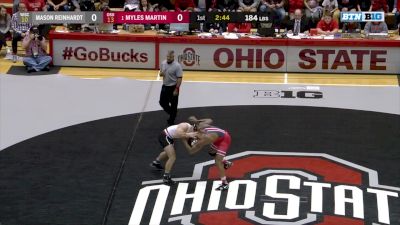 Forget About The Cradle, BUT…..
Shakur has a great far-side cradle, but I don't see him getting Martin's head close enough to his knee to get his hands locked on that cradle. I'm not, however, ruling out the possibility of Shakur scoring from top.
I've gone on record saying that the cross face is the most important part of a cradle. The ability to acquire and keep a cross face can make or break a cradle, but its value goes beyond the cradle. When your hand is placed perfectly right above the elbow and you pull the bicep up into his throat the value truly lies in the options that it presents. For example. When you start getting proficient with that cross face you can rack up some serious riding time. Sometimes when you're dogged determined to get that cradle and your opponent is equally as determined to not get cradled sometimes they'll put their far hip down to defend, or worse try to stand up.
Take a look at Rasheed's first match this year and watch how hard he works to get that cross face and just how many weapons he has once he gets it.