Unlock this article, live events, and more with a subscription!
Get Started
Already a subscriber? Log In
We're a month into the season, which means we've now got a much better lay of the land. It also means it's time to start rolling out some Hodge rankings.
These are not scientific, and you will get mad at them. Why? Because there is some projection going into them, and it's not easy figuring out how much to penalize guys who haven't wrestled much thus far.
| | | | | |
| --- | --- | --- | --- | --- |
| Rank | Name | School | Record | Bonus |
| 1 | Bo Nickal | Penn State | 6-0 | 100% |
| 2 | Jason Nolf | Penn State | 7-0 | 100% |
| 3 | Spencer Lee | Iowa | 4-0 | 100% |
| 4 | Zahid Valencia | Arizona State | 9-0 | 78% |
| 5 | Vincenzo Joseph | Penn Sate | 7-0 | 100% |
| 6 | Seth Gross | South Dakota State | 1-0 | 100% |
| 7 | Myles Martin | Ohio State | 6-0 | 83% |
| 8 | Yianni Diakomihalis | Cornell | 3-0 | 100% |
| 9 | Anthony Ashnault | Rutgers | 11-0 | 82% |
| 10 | Gable Steveson | Minnesota | 13-0 | 54% |
Let's break each guy down one-by-one.
1) Bo Nickal, Penn State: SR 197
I have Bo number one for a few reasons. First of all, he's got the longest winning streak in the country at 44 matches. Second, he was the runner-up in Hodge voting last year to his teammate Zain Retherford. Third, he actually spent less average time on the mat than Zain did, a stat I will be increasingly using going forward, along with bonus rate and dominance score.
2) Jason Nolf, Penn State: SR 157
It's not really fair, but the injury default loss to John Van Brill, as well as medically forfeiting out of Big Tens, leaves Nolf slightly less credentialed for his career than Nickal. It seems almost criminal that one of them will end their career without a Hodge, but it's vey much in play right now. Nolf has been slightly more dominant thus far, with six pins in seven matches to Nickal's three pins and two techs in six matches.
3) Spencer Lee, Iowa: SO 125
You can get mad at this one, but him bonusing every single person he wrestles this season is a possibility. A lot of that depends on if Bresser, Rivera and Piccininni can wrestle Lee like they did in the early part of the season.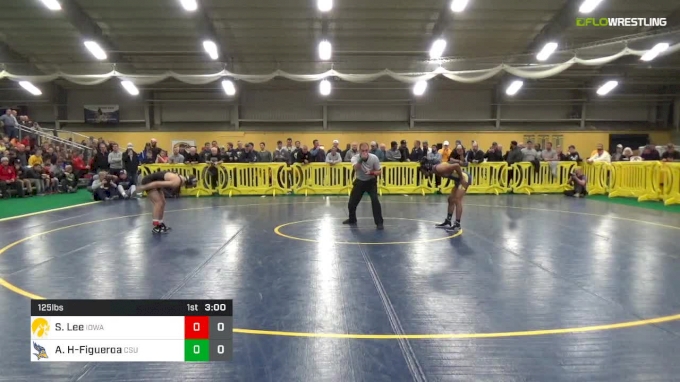 Unlock this video, live events, and more with a subscription!
Get Started
Already a subscriber? Log In
4) Zahid Valencia, Arizona State: JR 174
Valencia has the second-longest active winning streak at 43 matches. He already has one decision, which puts him behind the PSU wrestlers and Lee, but he's also a returning Hodge finalist who will hit just about the entire top-10 this year.
5) Vincenzo Joseph, Penn State: JR 165
This one's a bit of a conundrum. Cenzo has yet to see a match go the distance and is spending just over 3:29 on the mat right now. That puts him just behind Spencer, who is finishing bouts in 3:28.75, but Joseph does have one more title than the Hawkeye, and the same number as Nolf and Nickal. There's no more Isaiah Martinez to give Joseph a regular season loss, but he's still got tests from the likes of Chance Marsteller, Evan Wick and Alex Marinelli ahead of him.
6) Seth Gross, South Dakota State: SR 133
No clue what to do with Gross. He's got just one match under his belt this season and has already missed opportunities to wrestle #7 Daton Fix and #8 Ethan Lizak. But he was a Hodge finalist last season and has earned bonus in 55 of his last 67 matches, an 82.1% clip. If he wins out, he'll be helped by quality of competition as he is in the toughest weight class of the year.
7) Myles Martin, Ohio State: SR 184
Martin is the only guy on this list with wins over two All-Americans already, and if you were just looking at neutral wrestling he might be the most impressive guy in the country. He's scored 38 takedowns in six matches, and after factoring in the times for his pin and tech is scoring a takedown every 56 seconds he's out there.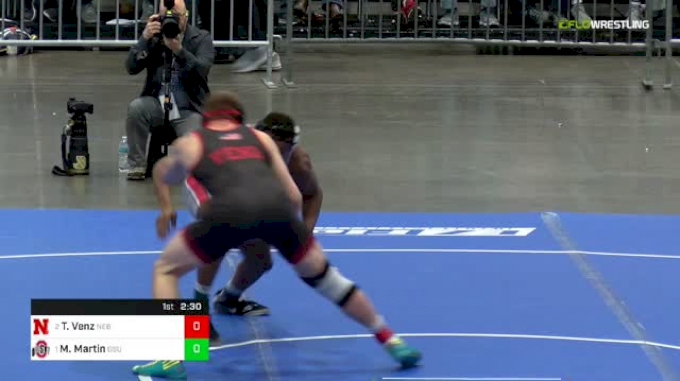 Unlock this video, live events, and more with a subscription!
Get Started
Already a subscriber? Log In
8) Yianni Diakomihalis, Cornell: SO 141
Again, not sure what to do with Yianni. He's only wrestled at the Mat-Town Open, but he'll get to hit both Jaydin Eierman and Joey McKenna in duals. The reason he's ahead of Ashnault is based on the theory of winning out, since Yianni has a title and Ashnault doesn't.
9) Anthony Ashnault, Rutgers: SR 149
The sixth year senior was cruising to a dominating major decision win over Micah Jordan when the Buckeye stormed back to make it 14-10 in the CKLV finals. Both he and Matt Kolodzik have two wins over ranked wrestlers, but Ashnault's CKLV title weighs more heavily right now. The Princeton junior will have his chance to make a statement at Midlands, and will hit Ashnault on February 3rd in a dual.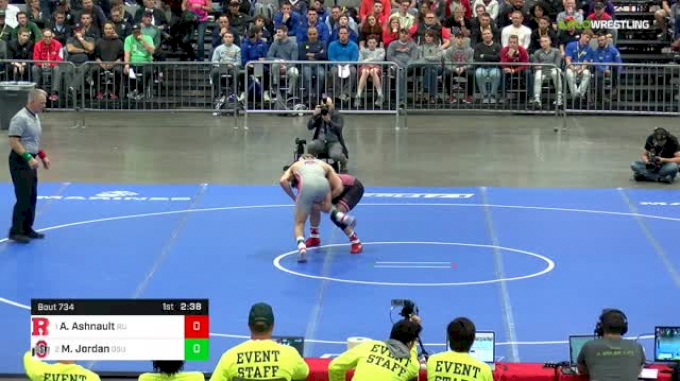 Create a free account to unlock this video!
Get Started
Already a subscriber? Log In
10) Gable Steveson, Minnesota: FR 285
The true freshman has four wins over ranked guys already, five if you count the win over Tanner Hall before we knew he was redshirting. The weight class has gotten a lot more interesting with the emergence of Anthony Cassar, Sam Stoll finally wrestling against Iowa State, and Oregon State announcing the return of Amar Dhesi.