2018 Super 32 Challenge
WNO Winners In The Mix At Super 32
WNO Winners In The Mix At Super 32
Who's #1 and Super 32 have become the perennial high school kick-off events where fans get their first look top wrestlers for the year.
Oct 26, 2018
by Ryan Holmes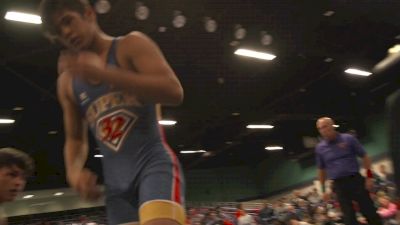 Who's #1 and Super 32 have become the perennial high school kick-off events where fans get to see who the top wrestlers in the nation are, and who to watch all season.
Oct. 27-28 | 8:00 AM Eastern
By: Oliver Astone
In 2013, Super 32 came before WNO, which gave the wrestlers an opportunity to prove they belonged in the Snakepit. From 2014 on, WNO has been before Super 32, which gives the WNO winners an opportunity to defend their top ranking, and an opportunity for the others to make a name for themselves by knocking the top guy off.
Let's see who made their case at Super 32 to claim their the number one spot at WNO since '13, and who was able to hold on to the #1 spot at Super 32 despite the giant target on their backs.
2013
There were three competitors at Super 32 that made their way to WNO afterwards. Ryan Millhof, who won the bracket which featured a who's-who in college wrestling with Kevin Jack, Zeke Moisey, Tommy Thorn, and Dom Forys. Millhof then went into WNO and took out Jered Cortez with a 4-1 decision.
Also, Fox Baldwin, who despite only finishing 5th at S32, was able to come up big at WNO where he beat this year's Final X qualifier Nick Reenan, a guy who we'll get back to a little later.
Jason Nolf, like he does in college these days, left no doubt in anyone's mind that he was the number one guy at 138. Nolf ran through his Super 32 bracket that year. His closest match being a 7-0 decision over Max Thomsen. He also majored Pat Lugo on his way to the finals where majored Brock Zacherl too. After dismantling Super 32, Nolf continued his dominance and beat Joey McKenna 10-5 to solidify his top ranking.
Watch Nolf take out McKenna at WNO '13: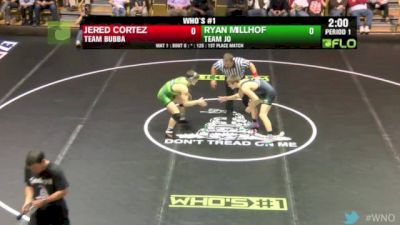 Unlock this video, live events, and more with a subscription!
Get Started
Already a subscriber? Log In
2014
Only 2 victors from Who's Number One made the appearance at Super 32 in 2014. Cade Olivas, the number one guy at 106 who took out Gavin Teasdale, which happened to be the high school debut for both youngstes, and Zahid Valencia, who in a battle of future NCAA champs, took the top spot away from Myles Martin.
Olivas dominated the field at Super 32, leaving no doubt in anyone's mind that he was the top guy at the weight. He bonused all of his opponents except two guys and had a 16-2 major decision over Tommy Cox in the Finals.
Zahid's path to defending his top spot was pretty similar to Olivas', but Zahid's included two future All-Americans from last year's NCAAs. He teched Ben Darmstadt in the semis, and then beat Kollin Moore 9-4 in the finals.
Watch Zahid defeat Darmstadt in the semis: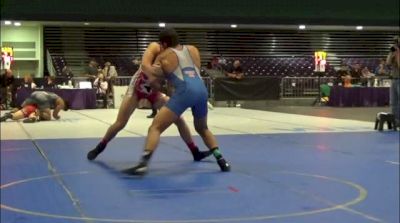 2015
Winners from WNO had a mixed showing at the 2015 Super 32. Daton Fix, Mason Manville, Nick Reenan, and Dakota Geer all won in the Snake Pit and all were in Greensboro, with Geer and Reenan both at the same weight. We got the showdown we wanted when Geer faced off with Reenan in the finals at 182. It was a close match between these top ranked titans and it was Reenan able to get the counter takedown and get the win in the showdown of Number One's.
Manville was also able to dodge the shots at the target on his back on the way to the Super 32 finals. We almost had a rematch from WNO with Hayden Hidlay on the other side of the bracket, but Hidlay was up-ended by Thomas Bullard. Manville completed his defense of his #1 ranking with a 4-2 victory over Bullard.
Fix had a rare tough tournament in Greensboro. He made it to the semis where he was taken out by Luke Karam, who was one of the top guys in the nation at 132, but came down to 126. Fix wrestled back tough on his way to the consolation finals, but took another L when he got there, this time to Vito Arujau.
Watch Reenan and Geer battle in the S32 finals: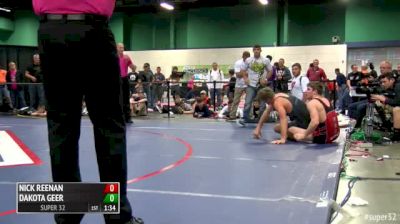 2016
It was a good year for the WNO winners, and future Penn State wrestlers Jared Verkleeren and Brady Berge. Both were able to get wins in the Snake Pit and take home S32 titles. Verkleeren bested Gfeller in a one sided, 10-3 match in the Snake Pit. Despite winning at WNO, Verkleeren still had some doubters. But he silenced them with a series of impressive wins. He claimed a 7-1 victory over #5 Brayton Lee in the semis then took out Josiah Rider in the finals.
Brady Berge needed overtime to take out Shane Griffith at WNO a 160, which was his first match back after being sidelined by a tough injury. After that win he went down to 152 for Super 32 and beat two top 5 wrestlers in Stehan Glasgow and Quentin Hovis to take home the belt.
Watch Berge vs Griffith in a WNO thriller: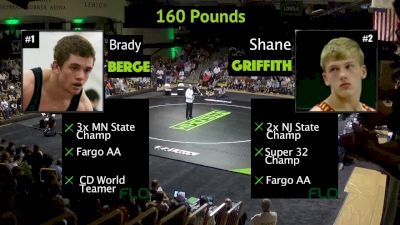 2017
2017 was one of the tougher years for the WNO winners. There were three guys who earned their top ranking in the Snake Pit that laid it on the line just weeks later; Patrick Mckee, Joey Silva, and Trent Hidlay.
Of those three, Silva was the only one to hod on to his top spot as he defeated Jesse Vasquez in the finals. Mckee was riding high after beating Robert Howard in an electrifying match at Who's #1, but couldn't keep the momentum going at S32, and took an L to Travis Ford-Melton in the quarters. Mckee was able to bounce back well and came back to take 3rd.
Hidlay's troubles came when he ran into a buzzsaw named Patrick Kennedy, who will be looking to win his second straight title this weekend. Ultimately, Hidlay went on to take 4th, losing again to Emil Soehnlen in the consolation finals.
Watch Hidlay's sandwich munching win at WNO: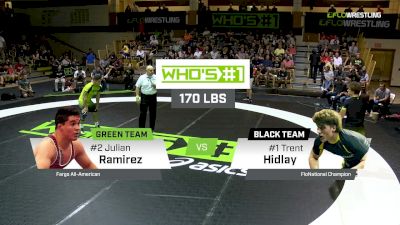 Unlock this video, live events, and more with a subscription!
Get Started
Already a subscriber? Log In
2018
This years Super 32 field has three #1 guys who just got done earning their top spots. Richie Figueroa, who just defeated Jacob Decatur 1-0, will be looking to claim the title this yea after coming up short to Cullan Schriever in last year's finals. Figs is back at 106 and is going to have to deal with some young guns, like Wyoming Sem's Nick Fea.
Greg Diakomihalis, who beat Jakason Burks for the 113 throne, will be looking to defend that top ranking this weekend against a loaded field.
After his dominating performance against Brevin Balmeceda,who is down at 152, Alex Facundo will be a clear favorite at 160 this weekend.
While they may not have left the Snakepit with the win, Jaden Abas, Gabe Tagg, Keegan O'toole, and Abe Assad, are some other WNO competitors who are also in this year's Super 32 field.
And you certainly can't forget Kennedy Blades as well. She was took a hard fought loss to 2018 Cadet (Champion) and Junior World finalist Macey Kilty at WNO just a few weeks ago and now will be looking to claim a Super 32 title in the women's division.
Watch Facundo's incredible performance at this year's WNO: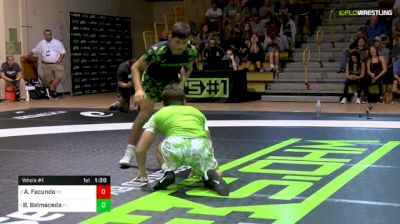 Unlock this video, live events, and more with a subscription!
Get Started
Already a subscriber? Log In