#1 Josh Saunders Replaces Austin Gomez On Junior World Team
#1 Josh Saunders Replaces Austin Gomez On Junior World Team
USA Wrestling announced that #1 Josh Saunders will replace Austin Gomez on the Junior World Team.
Aug 23, 2018
by Ryan Holmes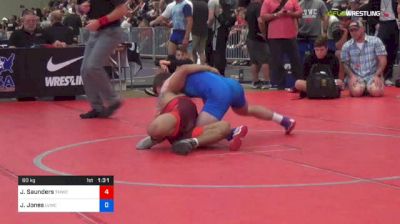 On Tuesday it was announced that Iowa State's Austin Gomez wouldn't be able to wrestle at the Junior World Championships due to a nagging knee injury.
Now it has been announced by USA Wrestling that #1 Josh Saunders will be taking Gomez's place at 61kg. Saunders, who is also slated to wrestle Jordan Decatur at Who's #1, lost in the semifinals of the U.S. Open to Gomez and finished third. He went on to win the 60kg spot on the Cadet World Team but did not medal at the Cadet World Championships.
Watch Saunders claim his spot on the Cadet World Team: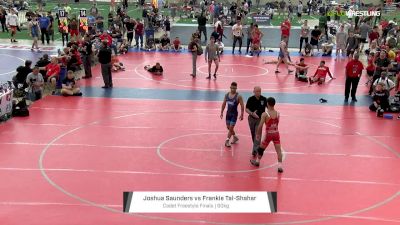 Read the official release from USA Wrestling:
COLORADO SPRINGS, Colo. – National Freestyle Developmental Coach Kevin Jackson announced Thursday that Joshua Saunders has been named to the U.S. Junior World Team at 61 kg as a replacement for injured World Team Trials champion Austin Gomez, who pulled from the tournament earlier this week.
"Josh is fortunate to get a redo at a World Championships," Jackson said. "It's unfortunate that we have to make a change in the lineup this late due to an injury, but I think Josh gives us a great chance to accomplish our team goals in Slovakia, and I'm excited for him."
Saunders, who finished third at the Junior World Team Trials in May, competed at the Cadet World Championships in Zagreb, Croatia, earlier this summer, where he finished in the top-10 at 60 kg, going 1-1 in his first World tournament.
Hailing from St. Louis, Mo., Saunders is a two-time Missouri state champion for Christian Brothers College High School.
This summer, Saunders also finished third at the UWW Junior Freestyle Nationals in Las Vegas prior to taking bronze at Junior Trials. Shortly after, he won his spot on the Cadet World Team in Akron, Ohio.
Saunders is also a 2017 Cadet Freestyle Nationals champion.
The U.S. men's freestyle Junior World Team enters Slovakia with the goal of defending its 2017 Junior World Team title, defeating Russia by one point for the top spot in Tampere, Finland, last summer.
Saunders and the rest of the squad travel to Trnava, Slovakia, for the 2018 Junior World Championships, Sept. 17-22.