America's Proudest Moments: Slay Stuffs The GOAT
America's Proudest Moments: Slay Stuffs The GOAT
Happy Fourth of July! Let's celebrate America's birthday with some of our favorite moments in USA wrestling history!
Jul 3, 2018
by FloWrestling Staff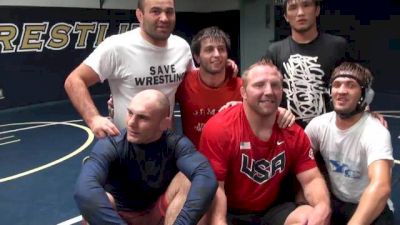 FloSports' own Nick V's fondest moment in American wrestling history is current Pennsylvania Regional Training Center head coach and Olympic gold medalist Brandon Slay's epic victory over freestyle legend and three-time Olympic gold medalist Buvaisar Saitiev of Russia in the 2000 Sydney Summer Olympics.
In Nick V's own inimitable words:
Put me down for Slay's big ole takedown of the GOAT.
Watch Slay's awesome win over Saitiev: