James Green and Jason Chamberlain meet in Final X for a spot on the World Team. Here is a history of their previous results and meetings.
In head-to-head competition, they are 2-2 against each other. In May 2013, Green won two of three in the finals of University's in Akron.
A month later, Chamberlain beat Green on the backside of the 66kg bracket at the World Team Trials in Stillwater.
Now, that's a long time ago, so glean from the below videos what you will.
While Chamberlain has performed well since, it's been Green that has gone on to a more decorated international career.
Where: Lincoln, NE | When: Saturday, June 9
Green-Chamberlain Year-by-Year Highlights
Green's 2014: Took Silver at World University Games, losing to Evgheni Nedealco of Moldova.
Chamberlain's 2014: Earned Silver at Golden Grand Prix in Paris losing to Ganzorig of Mongolia. Won Bill Farrell.
Green's 2015: Beat Dustin Schlatter in WTT finals. Beat Frank Chamizo in finals of Grand Prix of Spain. Lost to Hassan Yazdani Charati and earned Bronze at World Championships.
Chamberlain's 2015: Won Pan Ams. Placed 11th at Yasar Dogu which was won by Chamizo. Lost to Jordan Oliver in semifinals at Schultz.
Green's 2016: Did not place at Olympic Trials at 65KG. Placed 7th at Non-Olympic Weight Worlds in bracket won by Mogomed Kurbanaliev (RUS)
Chamberlain's 2016: Did not place at Olympic Trials at 65KG.
Green's 2017: Won WTT in two straight matches over Jimmy Kennedy. Won Ukrainian, Pan Ams, and Grand Prix of Spain. Took Silver at the World Championships losing in the finals to Frank Chamizo.
Chamberlain's 2017: Beat Boris Novachkov in the semis, lost to Jordan Oliver in the finals of Schultz in February. Took 6th at the US Open losing to Alec Pantaleo twice and Jason Nolf. Took 3rd in November Schultz losing to Kellen Russell.
Green's 2018: Went 3-1 in World Cup, losing to Joshgun Azimov (AZE). Won Pan Ams and at Beat the Streets vs. Franklin Castillo. Sits in finals of Final X by virtue of being a returning World Medalist.
Chamberlain's 2018: Took Silver at Cerra Pelado losing to Franklin Castillo. Beat Frank Molinaro and Hayden Hidlay to win U.S. Open. Sat in finals of WTT Challenge tournament where he beat Molinaro 2-of-3 to reach Green in Final X.
Green-Chamberlain Head-to-Heads
May 2013 - Akron - Match 1 - Green Wins 4-2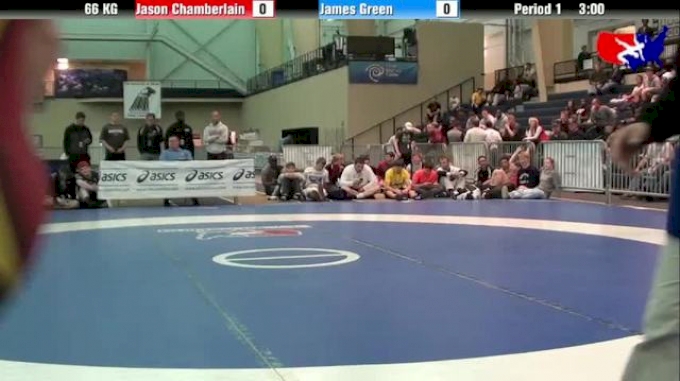 May 2013 - Akron - Match 2 - Chamberlain wins 5-4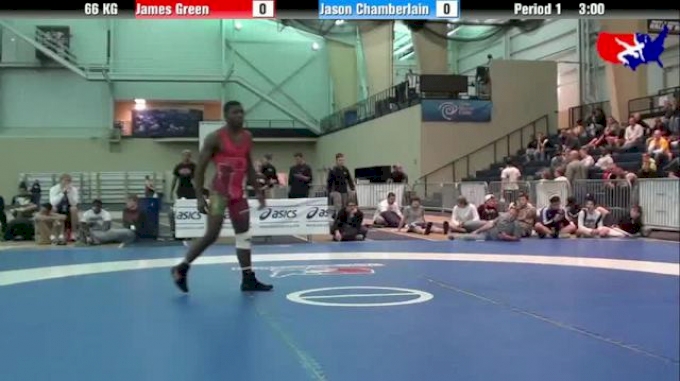 May 2013 - Akron - Match 3 - Green wins 3-0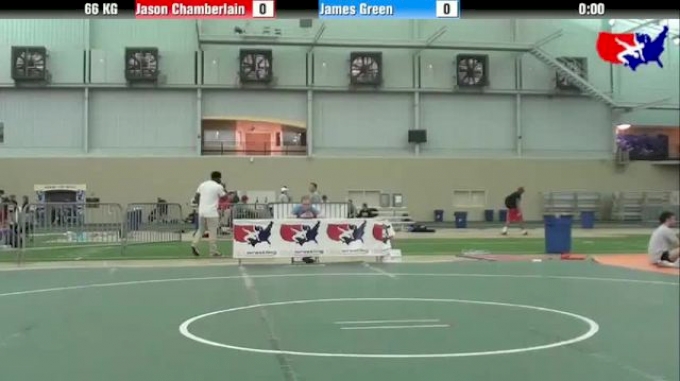 June 2013 - Stillwater - Wrestlebacks - Chamberlain wins 8-4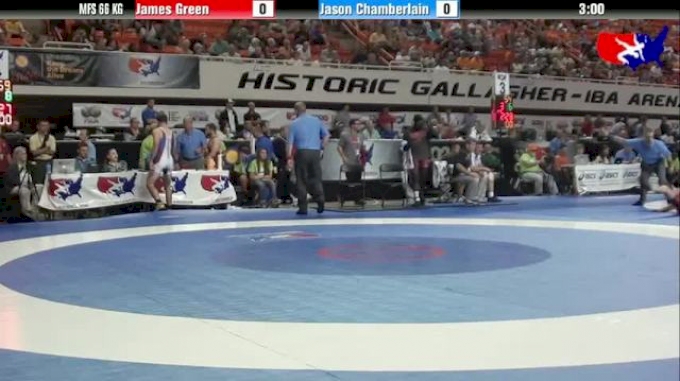 In 2014, Jason Chamberlain and James Green spar as training partners at Nebraska Regional Training Center