Create a free account to unlock this article!
Get Started
Already a subscriber? Log In
This offseason has seen a number of major head coaching changes, with Chris Bono taking over at Wisconsin, Damion Hahn filling the spot Bono vacated, Angel Escobedo replacing the retired Duane Goldman at Indiana, and Tim Flynn moving to West Virginia.
Recruiting is more important than ever in college wrestling, and oftentimes that means keeping the best talent home. So we wanted to find out just what kind of in-state talent these coaches are working with at their new schools.
Thanks to the inimitable and brilliant Andrew Spey, I put together the last five years of NCAA results for wrestlers from those four states.
| | | | | | |
| --- | --- | --- | --- | --- | --- |
| State | Qualifiers | Appearances | All Americans | Placements | Team Points |
| Indiana | 22 | 37 | 5 | 9 | 164 |
| South Dakota | 7 | 19 | 4 | 6 | 81 |
| West Virginia | 5 | 14 | 1 | 3 | 59.5 |
| Wisconsin | 17 | 26 | 2 | 4 | 119.5 |
Indiana
Of any of the new coaches, Angel Escobedo has the most in-state talent. Just this past year, Indiana qualified eight wrestlers to go to the NCAA tournament in Cleveland. Seven of them made it to the bloodround, and four of them pushed through to become All-Americans.
Escobedo is a legend in the state, having won four state titles and a national title for Indiana. Now coaching at his alma mater, the relationships he has developed over the years with high school coaches and guys on the Fargo team might start paying dividends for the Hoosiers.
Over the past five years, there have been 22 qualifiers who made 37 appearances at NCAAs. Those guys went on to place nine times, including a national title for Jason Tsirtsis in 2014. That run also saw the end of Andrew Howe, and there's still two more years left for finalist Stevan Micic.
Going back further than Howe, the state has produced Reece Humphrey, Greg Wagner, and Cashe Quiroga. As for talent coming up, Nick Lee and Chad Red are both freshmen, and current seniors Mason Parris, Brayton Lee, and Joe Lee all ended their careers ranked in the top two at their weights.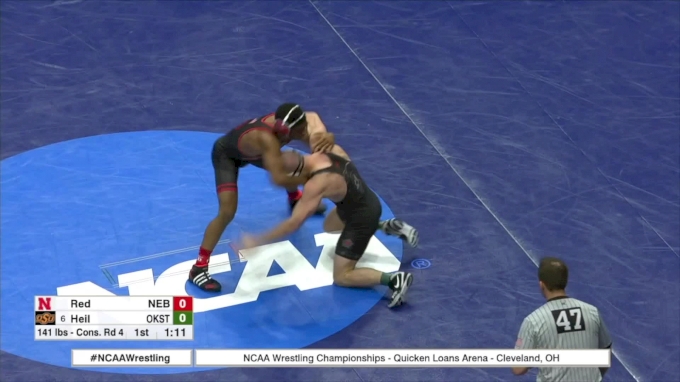 Unlock this video, live events, and more with a subscription!
Get Started
Already a subscriber? Log In
As far as team points, Indiana hit 164 over the past five years. However, just one point scorer was a guy who actually wrestled for Indiana: Adam Chalfant in 2014. In the same time period, in-state rival Purdue has sent 13 homegrown qualifiers to the NCAA tournament.
While Escobedo will still have to win out-of-state recruiting battles to compete for team trophies, keeping the top talent home can unquestionably put the Hoosiers in the top 10, a place they haven't seen since 2005.
South Dakota State
For years, Damion Hahn's name was always thrown out whenever a head coaching position would open up. Hahn will take over a drastically different kind of program in Brookings, SD, compared to the Cornell team he leaves behind in Ithaca, NY.
Over the last five years, there were seven South Dakota natives who totaled 19 appearances at NCAAs. That's not an overwhelming number of qualifiers, and there is, of course, the question how much of a role their college coaches and teammates played into their success. However, a team of seven qualifiers can certainly be in the top 10. It should also be noted that there were never more than four qualifiers in any of those seasons.
During that same time span, the state produced four All-Americans who placed a total of six times. Again, these are numbers you can work with as a coach, though the caveat there is that five of those podium finishes came at 174lbs: David Kocer, Robert Kokesh, and Logan Storley.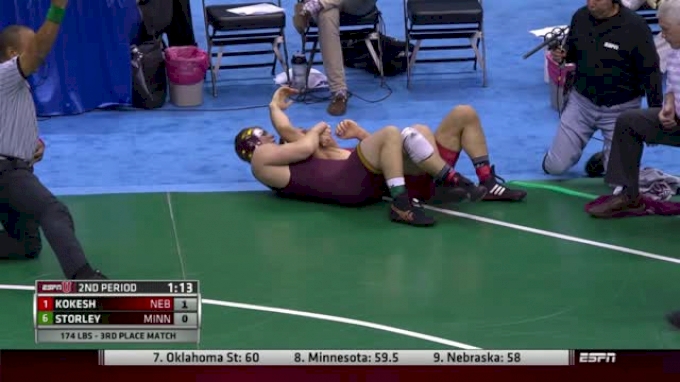 Unlock this video, live events, and more with a subscription!
Get Started
Already a subscriber? Log In
As for guys in high school this year, Nick Casperson finished the year ranked seventh at 195 and Nash Hutmacher finished seventh at heavyweight. Casperson is committed to Fresno State and Hutmacher is an uncommitted sophomore.
It's clear that Bono did a good job keeping the talent that was there in state, as the last three years show. Since 2016, South Dakota wrestlers made 11 appearances at the national tournament, and nine of them wrestled for the Jackrabbits.
West Virginia
Tim Flynn seems like an ideal fit for West Virginia, where the state has produced just five NCAA qualifiers over the past five years. Those wrestlers made 14 appearances at the national tournament, and only one of them landed on the podium: Jared Haught.
This year in Cleveland, Haught became the first wrestler from West Virginia to make the Division I NCAA finals. As a three-time All-American, he may be the greatest wrestler in the history of the state. Of the 59.5 team points accrued by West Virginia wrestlers at NCAAs since 2014, Haught piled up 41 of them.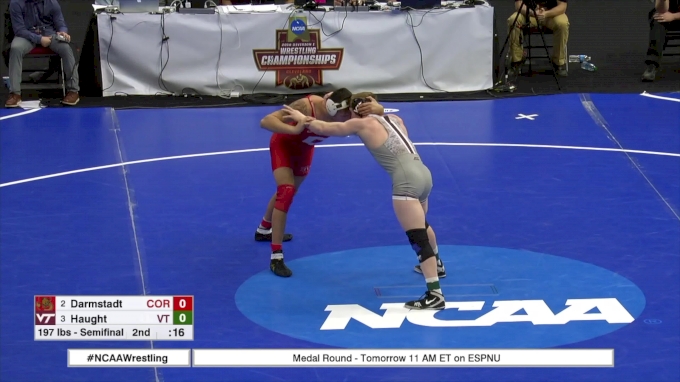 Unlock this video, live events, and more with a subscription!
Get Started
Already a subscriber? Log In
While not considered the same level of recruit coming out of high school as two-time AA Brandon Rader, Haught developed into one of the best and most consistent wrestlers in the country. That's exactly the kind of hidden gems Flynn excelled with at Edinboro. However, it might still be nice to land a guy like Braxton Amos, the #1 recruit on our 2020 Big Board and the most nationally decorated wrestler from West Virginia since Rader.
Flynn certainly faces an uphill battle as far as being successful solely on in-state talent, but with the Mountaineers being in the Big 12 he has more resources than he had at Edinboro. It also helps that Ohio and Pennsylvania, in particular, Pittsburgh, are located near Morgantown.
Wisconsin
We finish up with the new head coach of the Wisconsin Badgers, Chris Bono. The former NCAA champ and world team member helped build SDSU into an attractive destination for the likes of Hahn, coming from a Cornell program that has placed in the top 10 for 11 straight years.
Bono coached two of the South Dakota All-Americans mentioned above in Alex Kocer in 2017 and David Kocer in 2018. During those same two years, the best a Wisconsin wrestler did was when Andrew Crone went to the round of 12 last year.
Going back to 2014, the state has only four All-American placements: three titles from Alex Dieringer and a third-place finish from Steven Monk; neither of them stayed in state. Nebraska's Jake Sueflohn had a blood-round appearance in 2016, the only other time a Wisconsin wrestler came close to placing. Excluding the team points accrued by Dieringer and Monk, guys from Wisconsin have made 22 appearances and scored just 25.5 team points over the past five years.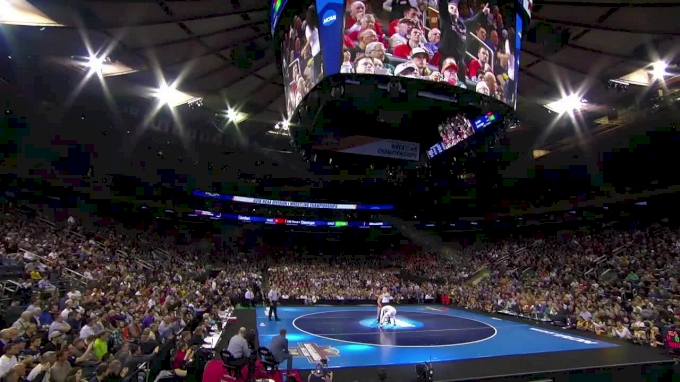 Unlock this video, live events, and more with a subscription!
Get Started
Already a subscriber? Log In
Dieringer is clearly the shining star of Wisconsin the last five years. If one of the eight high school guys from Wisconsin who appeared in our final weight class rankings can become that kind of force for the Badgers, Bono will have done his job. But that's a pretty tall task.
Now Bono and his staff also built SDSU with Minnesota wrestlers like Seth Gross and Luke Zilverberg. That was in part because of a tuition reciprocity deal that colleges in the Dakotas have with students from Minnesota, but that deal also extends to Wisconsin. The two prized commits of the Jackrabbits' 2018 class were both from Minnesota, so the new Wisconsin staff will need to continue their relationships in Minnesota, in particular at the Pinnacle club.
Building a strong relationship with the kids in the wrestling academy started by Ben and Max Askren, two Wisconsin stars who left the state for college, will be the first step. Using the Big Ten resources and draw of Wisconsin's academics, however, is what will be necessary to pull out-of-state recruits and make it possible for the Badgers to contend for team trophies.