If you're looking for a compelling storyline to follow at this weekend's Big 12 Championships in Tulsa, Oklahoma, look no further than the 141-pound weight class.
For the past two years, Oklahoma State's Dean Heil has been hogging the 141 national spotlight, which tends to be the case when you put together back-to-back championships seasons with just a single loss in the two title-winning seasons. But lately it's been Wyoming's Bryce Meredith who's been generating the lion's share of the headlines, and deservedly so, considering the season he's having as a senior.
But there's more to the Big 12 141-pound weight class than the two stars, as we will see as we run down what makes it the conference's most interesting division.
Date: March 3-4 | Time: 10 AM CT | Where: Tulsa, OK
Broadcast Info: WATCH LIVE HERE
*All rounds live except the championship finals.
DEAN HEIL (Oklahoma State, Sr.)
We'll start with how Dean Heil went from the preseason #1 and strong favorite to three-peat to being ranked #7 nationally and the second seed in the Big 12 Championships.
Much of it has to do with the brutal nature of this season's 141-pound weight class. It has perhaps the toughest top 10 wrestlers of any division. Among this year's standouts, Missouri sophomore Jaydin Eierman upped his game to an elite level and Cornell true freshman Yianni Diakomihalis burst on to the scene as a title contender. Any wrestler is going to have difficulty maintaining a perfect record against that kind of competition.
Heil is known for wrestling close matches, but more so he is known for winning those tightly contested bouts. However, this year Heil dropped more than a couple close matches and suffered his first losing streak since the 2015 Southern Scuffle.
Of Heil's four losses this season, three have been to wrestlers ranked in the top five: #1 Bryce Meredith (more on him shortly), #2 Jaydin Eiereman, and #5 Kevin Jack. But Heil also lost to Iowa State's much less credentialed Ian Parker, who checks in at #19 and who we will also be discussing directly.
There have been many theories postulated as to why Heil is having a tougher time this year than in the previous two seasons. It could be that the new "danger zone" rule has taken away some of his signature scrambling moves. It could be that holding down the same weight as a fifth-year senior is starting to be a problem. It could be that he is simply regressing to the mean in a loaded weight class, or it could be a combination of all those things and more.
Whatever the case may be, you can bet that OSU coach John Smith will have Mean Dean prepared for his final postseason as he tries to put a bow on his already legendary Cowboys career.
Watch Heil take out All-American Tommy Thorn in a November dual meet from this season: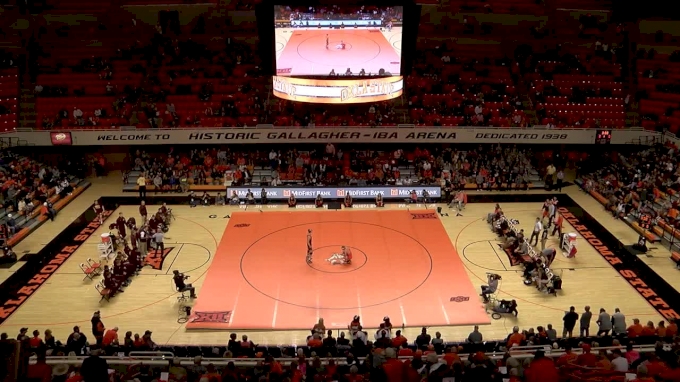 Bryce Meredith (Wyoming, Sr.)
Ever since Meredith ended Dean Heil's 55-match win streak, he's been holding down the #1 spot in the FloWrestling top 20. Meredith's win at altitude in his hometown of Cheyenne, Wyoming, was his first victory over his Big 12 nemesis in five career matches. That win was one of the most dramatic in Wyoming Cowboys history, and Meredith has been holding off all challengers since, including 133-pound #1 Seth Gross in one of the premier matches of the season.
Meredith is no stranger to stepping up for big matches when the lights are on. Although he's never been seeded higher than 10th at the NCAA Championships, he's earned second- and fourth-place All-American honors. Fans will doubt Meredith at their own peril.
During his senior campaign, Meredith is making things difficult for his most ardent critics, putting a full season together and winning all but one of his matches. That loss was a nail-biter to #3 Yianni Diakomihalis at the CKLV.
Meredith will get to experience life as the favorite for once at this year's Big 12s. He'll have a tricky bracket to navigate just to get to the finals, but once there, we could be in for one of the biggest rematches of the season with Meredith-Dean Round 6.
Watch Meredith upset Heil in one of the most dramatic matches of the year: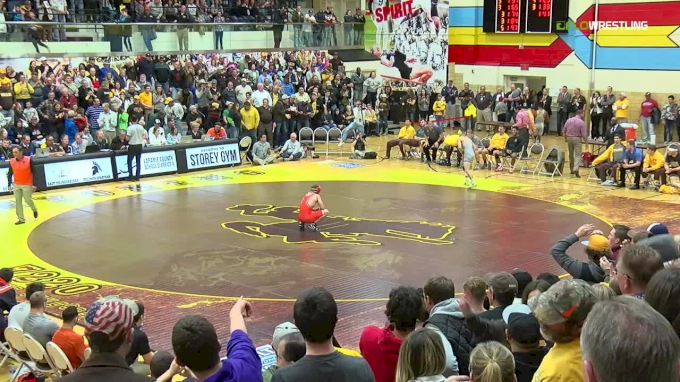 Unlock this video, live events, and more with a subscription!
Get Started
Already a subscriber? Log In
Ian Parker (Iowa State, R-Fr.)
Looking to be the fly in the ointment that is the 2018 Big 12 141 bracket is human wrecking ball Ian Parker. Though "only" ranked #19 in the national top 20, Parker has had a couple few marquee wins during his redshirt freshman season.
In an early-season dual between the Cyclones and Drexel, Parker knocked off true frosh phenom Austin DeSanto (watch the excellent FloFilm "Austin Desanto's Vision Quest" here). That was when Parker was sucking down to 133 pounds. The season progressed solidly yet unspectacularly for Parker down at 133 until Kanen Storr's abrupt departure from the team late in the season opened up a spot in the lineup at Parker's more natural weight of 141 pounds.
Parker immediately impressed in his 141-pound varsity debut, beating two-time NCAA qualifier and Oklahoma senior Michael Longo 4-1. Parker followed that up with the biggest win of his young career, downing Heil at historic Gallagher-Iba Arena. No one is going to look forward to drawing Parker in the Big 12 141-pound bracket.
Watch Parker defeat Heil 3-1: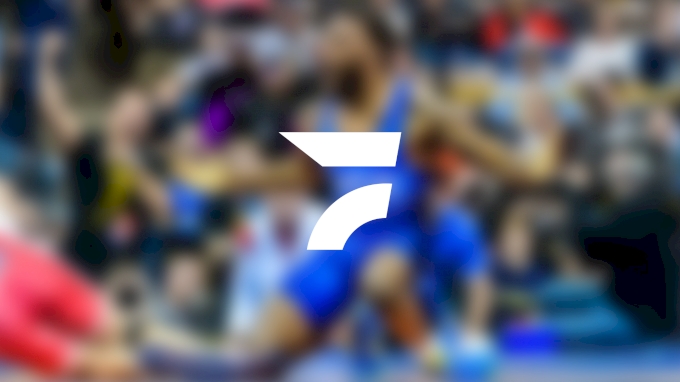 Unlock this video, live events, and more with a subscription!
Get Started
Already a subscriber? Log In
Josh Alber (Northern Iowa, R-Jr.)
Finally, we would be remiss to leave any analysis of the 141-pound bracket at Big 12s without mentioning two-time NCAA qualifier Josh Alber of Northern Iowa. The Panthers redshirt junior checks in at #9 in the national top 20, the third Big 12 141-pounder in the top 10.
Like Parker, Alber spent most of his career at 133. In two attempts at the NCAAs, Alber finished in the round of 24 and the round of 16, both at 133. Alber is hoping to finally break through this year and make the podium. He'll be a strong contender, with his only losses on the year coming to opponents ranked #2, #3, #7, and #8.
Watch Heil take out George DiCamillo at the 2017 NCAAs to win his second 141-pound title, if for no other reason than because we've posted two Heil losses in this article and a reminder of how dang good Heil is would probably not be a bad idea: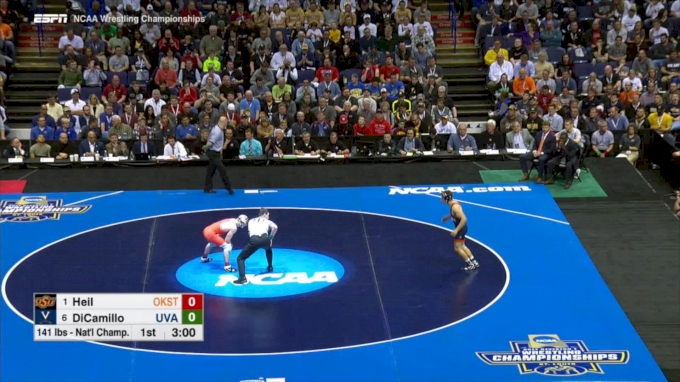 Unlock this video, live events, and more with a subscription!
Get Started
Already a subscriber? Log In
No other Big 12 weight class can boast four top 20 wrestlers and a returning national champion. Expect fireworks in Tulsa this weekend from this bracket.