You might have missed this, but Spencer Lee is making his Iowa varsity debut this weekend. His first match competing attached, in the black and gold singlet, is slated for Friday, Jan. 5, at 7 PM Central against Michigan State.
Every year, there are highly ranked, blue-chip recruits who fans anxiously wait to see if they will redshirt or wrestle. That is compounded when you have a national brand program like Iowa, which under coach Tom Brands has never started a guy in his first year out of high school.
But that's all about to change, and it is sometimes easy to forget Lee was in high school half a year ago. His graduation year was quite eventful, so let's go back and take a look at what 2017 had in store for Lee.
January: Suffers Torn ACL
This is kind of beaten into the ground whenever any athlete in any sport has one, but how does one compete with a torn ACL? It's certainly not the first time someone has done it — nor will it be the last — but it's always impressive. However, it likely turned out to be a major factor in our next point on the timeline.
March 11: Loses To Austin DeSanto In Pennsylvania State Finals
This was truly remarkable. DeSanto was a two-time Super 32 finalist and nationally ranked, so it's not as though Lee lost to a no-name scrub. But the last time Lee lost a folkstyle match prior to that was as an eighth-grader in April 2013 against Luke Pletcher in the FloNats finals.
March 29: Gets Surgery On Torn ACL
This cemented how Lee's summer would go. Rather than shooting for his fifth straight age-level world team, and fourth straight world title, he would be rehabbing his knee.
June: Lee Arrives In Iowa City
This is when the hype train started rolling about whether or not Lee would be the first wrestler under Tom Brands to start as a true freshman in his first year out of high school. The early indications were that Perez Perez would be the starter if Lee redshirted.
A few weeks later, we posted this interview in which Lee claimed he could do more muscle-ups than two-time NCAA champ Matt McDonough.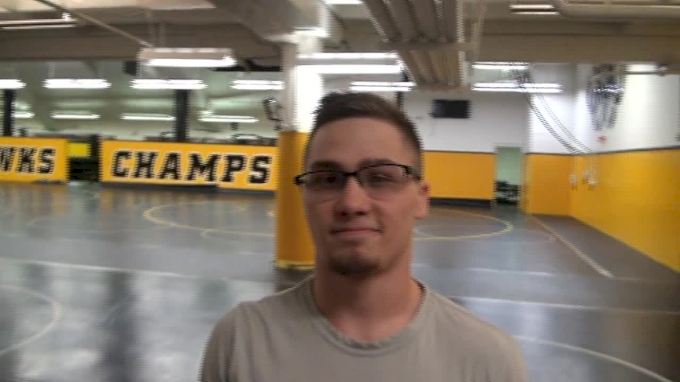 October: Lee Discusses Wrestling Year One
In a wide-ranging interview, Lee discusses Iowa style, his rehab and, of course, being in the starting lineup before the end of his true freshman year.
November 8: Iowa Media Day
Lee makes it clear to the media in attendance that, while he respects the coaches and their input, he wants to wrestle. By this time, Justin Stickley had emerged as the probable 125-pound starter.
November 21: "Move Of The Week" Fakes Us Out
The Hawkeyes have been doing a "Monday Move of the Week" and posted it on social media. When they did Lee's, the host said the Iowa freshman would be making his college debut against Rider, which as we know, did not end up being the case.
December 9: College Debut At UNI Open
We've already talked about how Lee lost a folkstyle match at the end of eighth grade and then not again until the final match of his high school career. During that time, he racked up techs and pins at an incredible rate. In his debut at the UNI Open, Lee picked up right where he left off. Afterward, he said his knee was at 100 percent.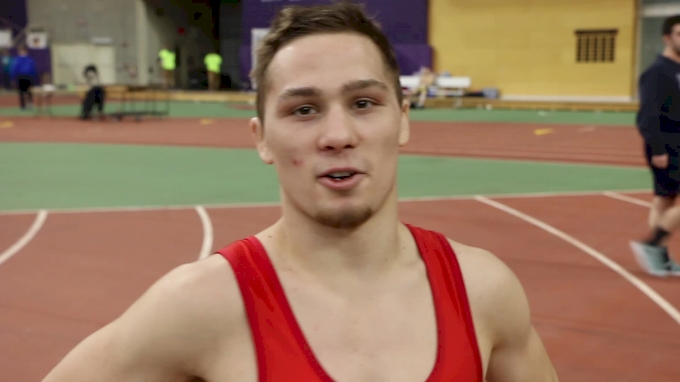 December 29-30: First Midlands, First College Loss
Everyone knows that Midlands is one of the premier college wrestling events and one that Iowa almost always goes to — and usually wins. So it was circled as the date that most people felt would determine if Lee's redshirt would be pulled. Despite losing in the semis to Oregon State's Ronnie Bresser (match below) and defaulting out to sixth place, Lee will be in the Hawkeyes' lineup for the first time at Carver-Hawkeye Arena on Friday.