For the past 14 seasons, the Southern Scuffle has been assembling one of the best college tournaments outside of the NCAA championship. Following the migratory paths laid out by the unladen swallow (not the African or European but the North American variety, naturally) as well as those of many sets of grandparents, college wrestling heads toward warmer climates every new year to battle it out at this annual classic at McKenzie Arena in downtown Chattanooga, TN.
We will ring in 2018 with a cavalcade of combatants, including six reigning NCAA champions. The action begins at 10 AM ET on Jan. 1, so shake off the champagne hangovers and join us online as we bring you all the action.
But first, prepare for the event with our previews, starting with the lightweights.
125 Pounds
Contenders
No. 5 Darian Cruz, Lehigh
No. 9 Louie Hayes, Virginia
No. 12 Jay Schwarm, Northern Iowa
Daton Fix, Oklahoma State
Nick Farro, Lehigh
Though not deep as some of the heavier weight classes, 125 packs a tremendous punch at the top of the Scuffle bracket, thanks to the entry of reigning NCAA champ Darian Cruz and reigning freestyle junior world champ Daton Fix.
Many a Lehigh fan has taken umbrage at Cruz being ranked at No. 5 in the top 20 for most of the year, due largely because of Cruz's loss to Nick Piccininni at the All-Star Classic, a defeat which does not count on Cruz's official record. Those fans may have a point, and Cruz could very well go undefeated on the season and earn himself a No. 1 seed at NCAAs. However, to do that he'll have to first maneuver his way through a bracket with a couple of talented young 125-pounders in Louie Hayes and Jay Schwarm, as well as the aforementioned world champion Fix, who will be wrestling unattached for Oklahoma State.
Also keep an eye on Cruz's teammate Nick Farro, who has cut down from 133. Farro owns a win over Luke Pletcher in a freestyle match at the world team trials last June. Pletcher is the current No. 3 at 133 pounds, so Farro down a weight class could be dangerous.
Predictions
Spey's Picks: 1) Darian Cruz 2) Daton Fix 3) Louie Hayes 4) Jay Schwarm
Nomad's Picks: 1) Darian Cruz 2) Daton Fix 3) Jay Schwarm 4) Louie Hayes
Willie's Picks: 1) Darian Cruz 2) Daton Fix 3) Jay Schwarm 4) Louie Hayes
All picks are purely for motivational purposes only. There is no disrespect intended to anyone not picked (or listed as a contender). It is all to provide inspiration to prove the pickers wrong.
Watch Ethan Lizak and Jack Mueller battle in the finals of last season's 125 Southern Scuffle final: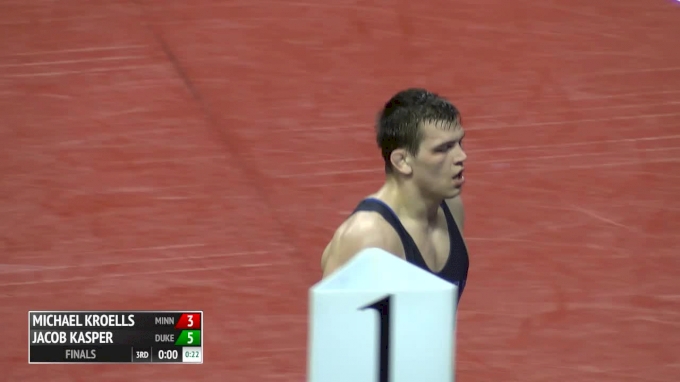 Unlock this video, live events, and more with a subscription

! Get Started

Already a subscriber? Log In
133 Pounds
Contenders
No. 2 Scott Parker, Lehigh
No. 5 Jack Mueller, Virginia
No. 7 Austin DeSanto, Drexel
No. 18 Corey Keener, Penn State
Sean Nickell, CSU-Bakersfield
DJ Fehlman, Lock Haven
Rico Montoya, Northern Colorado
Fans could be treated to the match that they we were denied at the Lehigh Drexel dual, when a convalescent Scott Parker was held out of a scheduled match with Austin DeSanto. With the All-American Parker likely receiving the No. 1 seed, DeSanto will probably first have to get by his nemesis from the Cliff Keen Las Vegas Invitational, Jack Mueller, who beat DeSanto twice with a dominant and unrelenting top game.
We were also denied a DeSanto match versus Corey Keener in the semifinals of the Keystone Classic earlier this year, when Keener withdrew from the tournament after the quarterfinals. Whoever does toe the line against the true freshman phenom from Drexel will make for appointment viewing, as DeSanto's attacks from neutral are a sight to behold.
Rounding our our list of contenders are three unranked wrestlers just outside the top 20. Sean Nickell, Rico Montoya, and DJ Fehlman all qualified for the NCAA tournament last season, and all three have quality wins so far on their resumes this season.
Predictions
Spey's Picks: 1) Scott Parker 2) Jack Mueller 3) Austin DeSanto 4) Sean Nickell
Nomad's Picks: 1) Jack Mueller 2) Scotty Parker 3) Austin DeSanto 4) Corey Keener
Willie's Picks: 1) Jack Mueller 2) Scotty Parker 3) Austin DeSanto 4) Corey Keener


Watch Scott Parker and Kaid Brock go at in last seasons' Scuffle final at 133: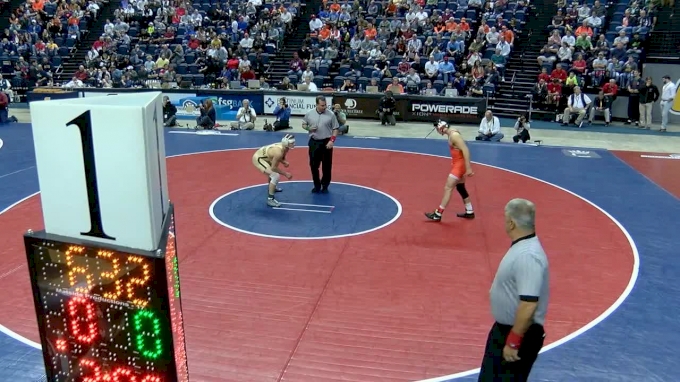 Unlock this video, live events, and more with a subscription

! Get Started

Already a subscriber? Log In
141 Pounds
Contenders
No. 7 Josh Alber, Northern Iowa
No. 17 Luke Karam, Lehigh
No. 19 Russell Rohlfing, CSU-Bakersfield
Mike Pongracz, Chattanooga
Jared Prince, Navy
Kaden Gfeller, Oklahoma State
Nick Lee, Penn State
Brian Courtney, Virginia
Jared Cortez, Penn State
Nic Gil, Navy
Kyle Shoop, Lock Haven
Two unattached wrestlers help prop up a 141-pound weight class that otherwise only has one top 10 wrestler registered. Two-time NCAA qualifier and likely top seed Josh Alber is going to have his hands full with the unattached duo of Kaden Gfeller and Nick Lee.
Gfeller is a crafty yet powerful 141-pounder who's been training lately with the likes of Dean Heil and about half a dozen All-American-caliber 149-pounders that Oklahoma State has in the room. Nick Lee is still a true freshman but spent his senior year in high school training with the Nittany Lion Wrestling Club, so he's been preparing against DI-caliber competition for over a year.
Luke Karam and Russell Rohlfing have both proven themselves capable of handling top 20 talent this year, whereas Jared Prince is a welcome addition to the bracket, as the Midshipman has been absent from competition so far this year. Prince's teammate Nic Gil has been filling in admirably so far this season, but it was Prince who held down a top 20 ranking for most of last season while advancing as far as the round of 16 in the NCAA tournament.
Highly touted Virginia frosh Brian Courtney will be competing with his redshirt intact, while Jared Cortez will be wrestling varsity in the same bracket as his redshirted teammate Nick Lee for the first time this season. Kyle Shoop, an NCAA qualifier last season, rounds out a contenders list in a bracket that is as wide open as any at the Scuffle this year. Expect most picks to go horribly wrong.
Predictions
Spey's Picks: 1) Nick Lee 2) Jared Prince 3) Josh Alber 4) Kaden Gfeller
Nomad's Picks: 1) Josh Alber 2) Kaden Gfeller 3) Nick Lee 4) Jared Prince
Willie's Picks: 1) Josh Alber 2) Kaden Gfeller 3) Nick Lee 4) Jared Prince


Dean Heil and Joey Ward were last season's Scuffle finalists at 141. Watch their match: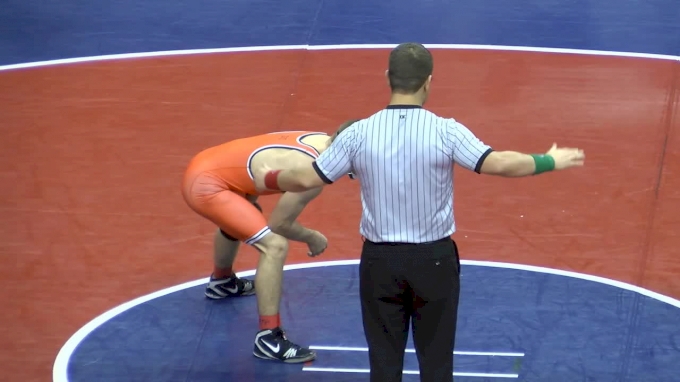 Unlock this video, live events, and more with a subscription

! Get Started

Already a subscriber? Log In