He's ranked second at 220 pounds with four Fargo titles and a Super 32 title; however, up until last week Parkersburg South (WV) sophomore Braxton Amos was winless in his high school career.
"My teammates like to joke with me and say, 'How are you ranked so high but you don't have any wins?'" Amos said before he and his teammates started their season against St. Edward (Ohio).
Going into his freshman campaign, Amos tore his ACL and had to sit out the entire year, prolonging his debut until last weekend. And now after getting off to a nice start, he is setting his sights on this weekend's Ironman, one of the toughest high school tournaments in the country.
Watch the 2017 Walsh Jesuit Ironman LIVE on FloWrestling
With his signature, and completely awkward, left-handed handshake, Amos will look to take out one guy after another over the course of two days until he's on top of the podium on Saturday at Walsh Jesuit High School in Cuyahoga Falls, Ohio.
Braxton Amos knocks off Peter Acciardi for the 220 title at Super 32: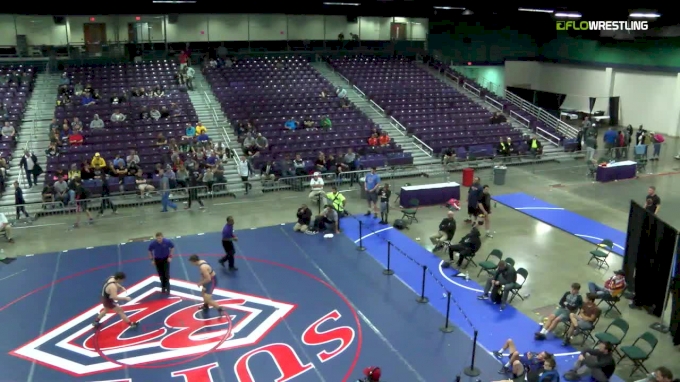 "I'm excited for this tournament," Amos said. "I get to compete wearing my high school singlet. That's really what I'm looking forward to."
Although his teammates like to joke about his ranking, his performances in Fargo and at Super 32 completely solidify his ranking. But Amos doesn't care about the number next to his name or who is across the mat from him.
"I'm not really worried about who is or isn't in my bracket," he said. "I'm going to wrestle whoever is in front of me."
It's easy to see why Amos has this mentality considering the wrestlers he's had the chance to train alongside, including Olympic and world champ Kyle Snyder, NCAA champ and two-time All-American Myles Martin, and top-ranked returning NCAA All-American Kollin Moore at the Ohio RTC and former world team member and West Virginia assistant coach Nick Marable at the Mountaineers' RTC.
"Getting to work with guys like that is humbling and fun," Amos said. "I approach training with them the same way I do my matches. When they put Kyle Snyder in front of you and tell you to do your best, that's exactly what you do and that's what I do no matter what. I just compete."