#10 Minnesota At #14 South Dakota State Live On Flo
#10 Minnesota At #14 South Dakota State Live On Flo
The 14th-ranked South Dakota State Jackrabbits host No. 10 Minnesota live on Flo this Friday.
Nov 14, 2017
by Wrestling Nomad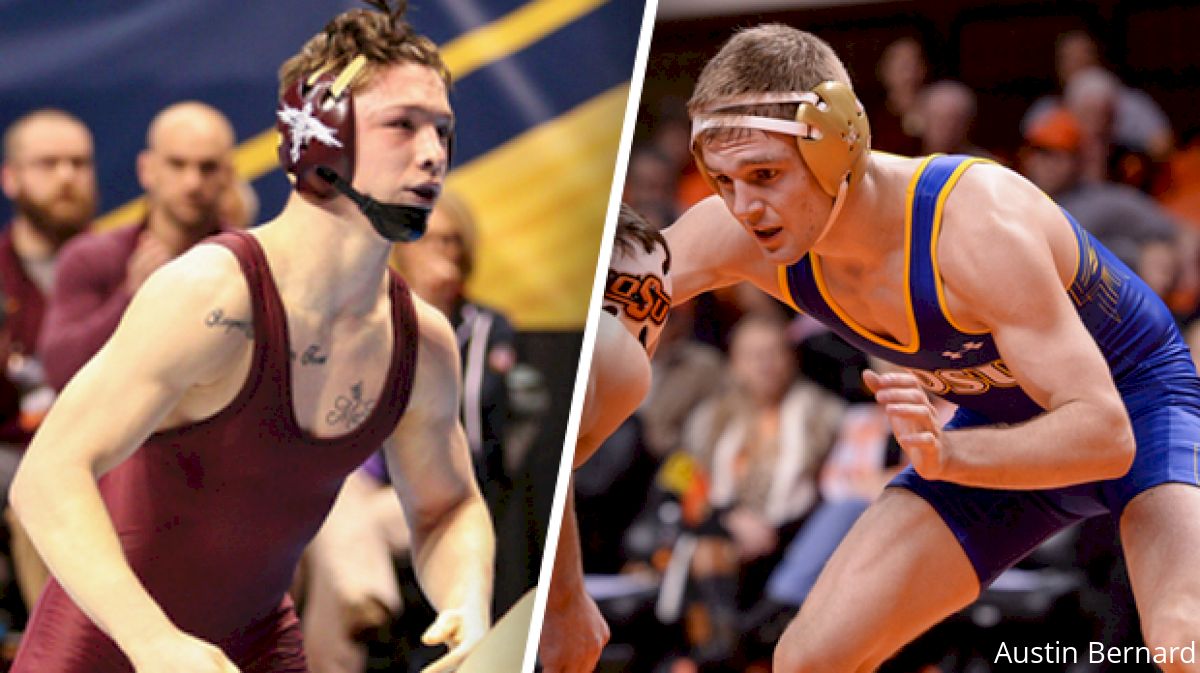 Cross-state rivalries are some of the best in all of college sports. This Friday, we'll get a clash between a traditional power and a program on the rise.
Tenth-ranked Minnesota heads west for an encounter with No. 14 South Dakota State at Frost Arena, starting at 7 PM Central time. Like all of the Jackrabbits' home duals, this matchup is streaming LIVE on Flo.
Below are the projected lineups for each team.
SDSU Lineup
125: Josh Portillo
133: No. 1 Seth Gross
141: Henry Pohlmeyer
149: Colten Carlson
157: No. 14 Luke Zilverberg
165: Zach Carlson/Logan Peterson
174: No. 10 David Kocer
184: Martin Mueller/Brady Ayers
197: No. 8 Nate Rotert
285: Alex Macki
Minnesota Lineup
125: No. 5 Ethan Lizak
133: No. 6 Mitch McKee
141: No. 7 Tommy Thorn
149: No. 8 Steve Bleise
157: No. 10 Jake Short
165: No. 9 Nick Wanzek
174: Chris Pfarr
184: Owen Webster
197: Bobby Steveson
285: Rylee Streifel
The major swing match of the dual will be at 157 pounds between No. 10 Jake Short of Minnesota and No. 14 Luke Zilverberg of SDSU. These two have never met in college, and it could potentially seal the dual for the Gophers if Short won.
The Jackrabbits will need to take advantage of their top 10-ranked horses at 174 and 197, possibly even needing bonus points from both David Kocer and Nate Rotert to give themselves a shot in front of their home crowd.
The marquee match happens to be the only rematch from last year, when Minnesota eked out an 18-17 win at home. That would be at 133lb with No. 1 Seth Gross of SDSU taking on UM's Mitch McKee, ranked sixth. The two met twice last year in folkstyle and also for the 2016 junior world team spot at 60kg. Check out their finals match from last November's Daktronics Open.
The Gophers were of course without the services of All-Americans Ethan Lizak and Tommy Thorn in last year's dual. Those two are obvious needs for Minnesota to pick up bonus points, but the sneaky weight at which the Gophers are a heavy favorite is 285lb. Minnesota's Rylee Streifel may not be ranked, but he should be able to turn Alex Macki. It would only take two separate nearfall exchanges to get in major decision territory.
The SDSU coaching staff of Chris Bono, Jon Reader, and Cody Caldwell got a good look at the Gophers two weeks ago at the Daktronics Open. They also know how crucial of a dual this can be for recruiting, even after three-fourths of their most recent recruiting class came from the Land of 10,000 Lakes.