A lot of things have been said about Jordan Burroughs since he burst onto the scene in 2011. He's fast, strong, and explosive. He has great wrestling technique. He has keen tactics and is very mat savvy.

One thing that is not said often enough is that Burroughs is the ultimate clutch wrestler.

When the stakes are high, the deck is stacked against him, and his back is against the wall, put your money on Burroughs.

And while we saw this from Burroughs several times during his most recent world title run last month in Paris, we've seen it from him his entire international career.

It started back in 2011 in the second match of his first World Championships in Istanbul. There, he met two-time defending world champion Denis Tsargush of Russia, back when you had to win two periods to win the match. Burroughs dropped the first period to Tsargush, who was in the process of earning a match-winning takedown as time expired in the second. Burroughs, as we know, went on to win the third period and entire World Championships that year, which ignited his stellar international career.



In 2012, Burroughs again faced Tsargush but this time in the Olympic semifinals. In that match, JB trailed 1-0 with less than 20 seconds in the first period before rattling off a takedown, turn, and step-out point to win the period 3-1. Tsargush won the second period 2-0. In the final period, Burroughs broke a 0-0 tie with 30 seconds left and added a step-out before giving up a one-point takedown to take the period 2-1 and beat the Russian once again.

In the 2012 Olympic finals, Burroughs broke a 0-0 tie against Sadegh Goudarzi of Iran with 10 seconds to go by hitting a double-leg takedown to win the first period 1-0. Almost the exact same scenario won Burroughs the Olympic gold in the second period, breaking a 0-0 tie with 10 seconds left by scoring another double leg. While these were not situations in which he was losing, it still shows how clutch Burroughs is in big moments.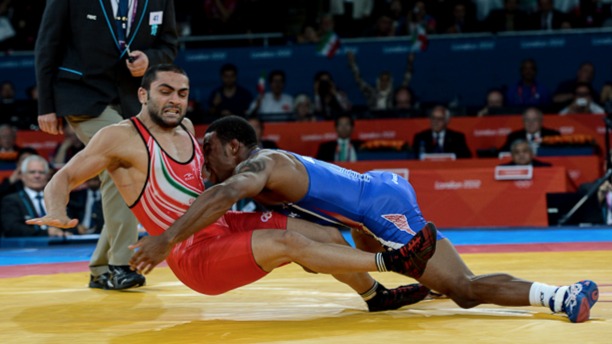 In 2013, Burroughs would see his biggest domestic threat emerge in Kyle Dake. After winning the challenge tournament at the World Team Trials, Burroughs teched Dake in the first match of their finals series. In match two, Dake made adjustments, threw Burroughs, and had the lead with less than a minute to go in the second period. However, JB was able to get a takedown to tie it and force overtime, where he earned the takedown and victory.

Moving to 2014 with an injured Dake, Burroughs found himself with a new challenge in David Taylor. Burroughs had handled Taylor in the 2013 U.S. Open, but the Magic Man had other plans for the 2014 U.S. Open finals, where he met Burroughs once again. After cradling up Burroughs twice, DT held a 6-3 lead with less than 30 second in the match. Then, Burroughs did Jordan Burroughs things, scoring two takedowns in 10 seconds and holding on for the 7-6 win.



In the 2015 World Championships, Burroughs once again found himself trailing against his Russian opponent, Aniuar Gedeuv, in the semifinals with less than a minute to go. Burroughs was trailing 2-2 on criteria to Gedeuv when he dug down deep to score the winning takedown in front of a sold-out crowd in Las Vegas.

And at this year's World Team Trials, Dake won the first match and was leading in match two 3-1 over Burroughs with less than 40 left when JB shot to Dake's trail leg and scored to take the lead. Then, with less than 10 seconds to go, Dake got to his crotch lift -- a position in which he is incredible -- but somehow Burroughs was able to keep himself from exposing and won the match.

That leads us to the 2017 World Championships, where Burroughs trailed in every single match. In his first match, Burroughs fell behind 5-2 at the break to Ali Shabanau of Belarus, and I won't lie, I was worried. With 25 second left, JB trailed 5-5 on criteria, but the ice water once again coursed through his veins and he earned the winning takedown with 21 seconds remaining in the match. In his semifinal match against Bekzod Abdurakhmanov, Burroughs trailed 3-3 on criteria with a minute left before winning a flurry on the edge and scoring the go-ahead takedown. And in the championship finals, Burroughs scored a takedown to pull ahead of Khetik Tsabolov of Russia with one minute to go in the match and seal his fifth world/Olympic title in seven years.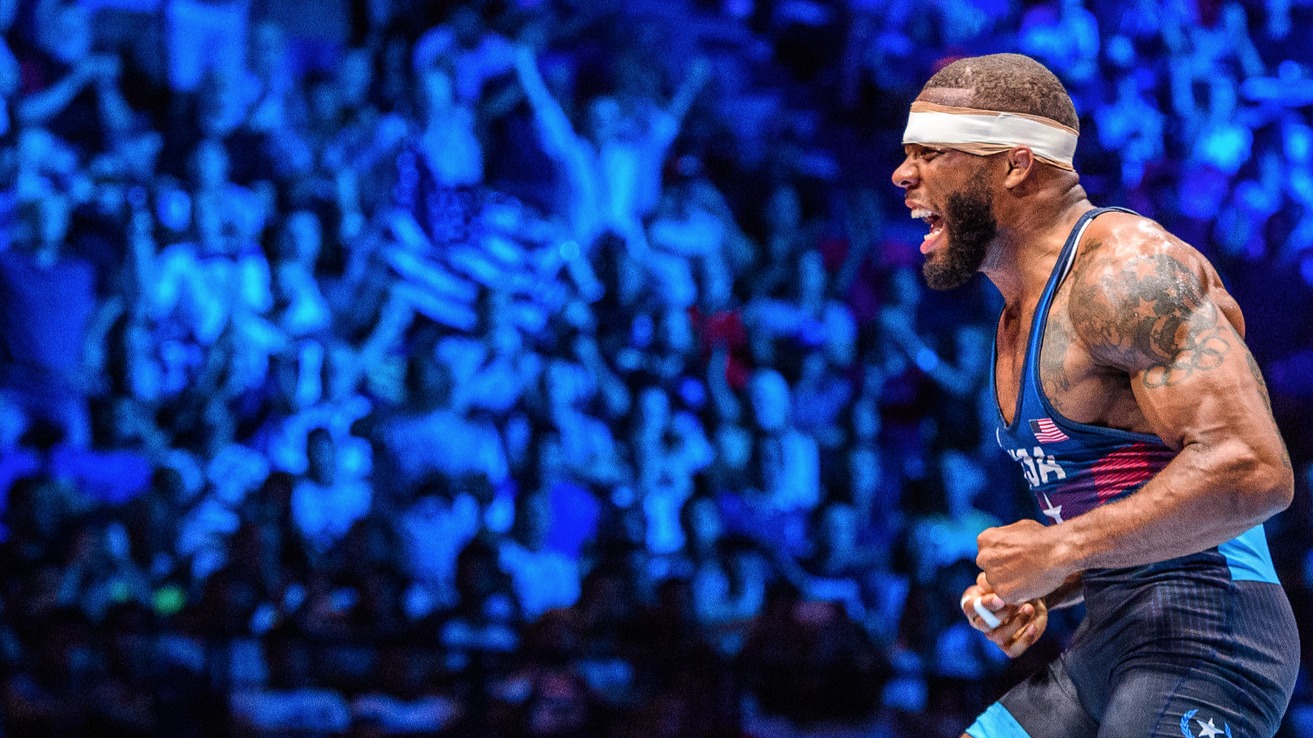 I think it's safe to say, Jordan Burroughs is the ultimate clutch wrestler.



Get all of the hottest FloWrestling content!
Sign up for the FloWrestling newsletter for instant access to: breaking news, live events, results, rankings, archived matches and more!