Tax Forms Reveal Stunning Finances At Nittany Lion Wrestling Club
Tax Forms Reveal Stunning Finances At Nittany Lion Wrestling Club
FloWrestling has been able to obtain tax information for a number of wrestling clubs and organizations. The most fascinating find is the incredible financial situation of the Nittany Lion Wrestling Club.
Jul 31, 2017
by Christian Pyles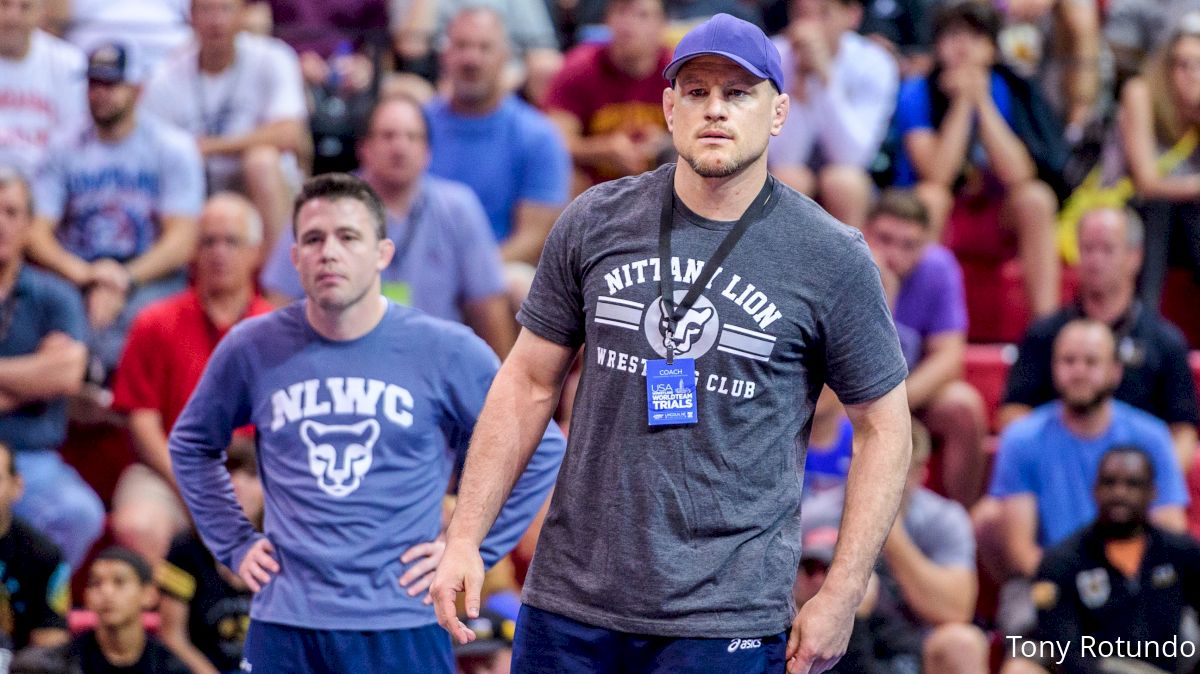 Over the past few years, Division I programs have upped the ante in their push to remain at the top. This competitiveness has manifested in higher coaching salaries, development in regional training centers, and a greater emphasis on fundraising.
FloWrestling has obtained tax information for a number of wrestling clubs and organizations. After reviewing years of tax information, the most fascinating find is the incredible financial situation of the Nittany Lion Wrestling Club.
As of its
2015 form
(many 2016 tax forms aren't expected until October), the Nittany Lion Wrestling Club had net assets of $5.7 million -- a figure that was nearly
eight times more the second-highest supported organization, the Hawkeye Wrestling Club
.
NLWC's 2015 990 Tax Form
If you take a look back to 2014, you can see when the Nittany Lion Wrestling Club became far and away the most wealthy nonprofit wrestling club in the country. In
2014, the NLWC reported
$5,726,767 in contributions, ending the 2014 calendar year with net assets of $6,184,252.
Portion Of NLWC's 2014 990 Shows $5,524,538 In Contributions And Grants

In a vacuum, these numbers are impressive. When compared to the rest of the nonprofit wrestling landscape, the true picture is painted of just how much more money NLWC has than the rest of its peers.
2015 Net Assets Reveal NLWC Has Two Times As Much As Every Other Listed Club Combined
| Club | 2015 Net Assets |
| --- | --- |
| Nittany Lion WC | 5,740,114 |
| Hawkeye WC | 699,997 |
| Finger Lakes WC | 474,964 |
| Wolfpack WC | 263,031 |
| Carolina WC | 240,572 |
| Wildcat WC | 173,287 |
| Nebraska WTC | 126,265 |
| Lehigh Valley AC | 125,163 |
| Cliff Keen WC | 116,996 |
| Cyclone WC | 116,637 |
| Penn State WC | 73,413 |
| Southeast RTC | 63,406 |
| Missouri WF | 59,572 |
| West Point WC | 53,221 |
| Terrapin WC | 47,238 |
| Ohio RTC | 43,559 |
| Sooner WC | 26,131 |
| Badger WC | 24,982 |
| Sunkist Kids WC | 17,461 |
| Mat-Town WC | 7,053 |
Annual Support

We acquired as many of the forms for as many of wrestling's nonprofit clubs as we could find. Since 2009, NLWC has raised over $9 million -- three times more than the second-place Sunkist Kids.
Two Penn State Clubs?

If you looked over the list, you probably noticed that there are not one but two Penn State-affiliated clubs in the top six. We are all familiar with the Nittany Lion Wrestling Club, which is the regional training center for Penn State and describes its mission as follows: "Support and promote amateur wrestling by conducting wrestling camps tournaments and clinics."
This club, unlike most, funds a full-time job outside of coaching. Dave Hart, who is the secretary of the Nittany Lion Wrestling Club, earned $68,796 in 2015. We know that this club is the one that the Penn State athletes compete under in freestyle/Greco Roman competition.
The Penn State Wrestling Club has an entirely different purpose and identity. In its
IRS 990 form
from 2015, the club stated, "We provide prematch social events at some home matches and have an end of the year Awards Banquet. Through these methods we give special recognition to wrestlers and coaches and allow our membership and fans to interact."
With contributions of $1.7 million (around $300,000 per year), think of it as a really wealthy
party planning committee
for Penn State.
The State Of Other Clubs

Other interesting findings included Ohio RTC being the eighth-most wealthy nonprofit. Despite its funds being behind two Penn State clubs, Lehigh, Cornell, Iowa, and Iowa State, Ohio RTC still has been the most consistently successful (in terms of hardware) RTC in America.
What these forms revealed is that to keep up with the Joneses (not just Penn State), hundreds of thousands of dollars are required. This puts the onus on the clubs to find ways to raise six figures plus on an annual basis. With Penn State's $5 million donation in 2014, it is able to have that money sitting as an endowment and can use the tax-exempt money it accrues in interest, dividends, and capital gains (e.g. if the rate is 10 percent, then 500,000 a year) to fund the club's yearly spending and then some. This is a luxury that currently only the Nittany Lion Wrestling Club can boast.
The Nittany Lion Wrestling Club is not only successful in terms of funding, but it also supports a number of elite wrestlers including current world team member Zain Retherford, David Taylor, Nico Megaludis, and others. Puerto Rico's Franklin Gomez has also been in State College for several years and Japanese Olympic champion Tatsuhiro Yonemitsu has been at Penn State as well. Ohio State, Iowa, and Oklahoma State are other programs that have had fantastic NCAA success during times when their clubs (and the senior-level talent within them) were strong.
Nittany Lion Wrestling Club: 2015 | 2014 | 2013Penn State Wrestling Club: 2015 | 2014 | 2013 Hawkeye Wrestling Club: 2015 | 2014 | 2013Ohio RTC: 2015 | 2014 | 2013Sunkist Kids Wrestling Club: 2015 | 2013
Lehigh Valley Wrestling Club: 2016 | 2015
Finger Lakes Wrestling Club: 2015 | 2014 |
2012
All the 990 Forms we acquired can be found
in this folder
.
Get all of the hottest FloWrestling content!
Sign up for the FloWrestling newsletter for instant access to: breaking news, live events, results, rankings, archived matches and more!