Boise State University announced its decision to cut its wrestling program on April 18, with "the intent to add baseball in the future." Based on internal documents obtained through FOIA requests, we now know that Broncos Athletic Director Curt Apsey would need to raise between $1.5 to 2 million to fund BSU President Bob Kustra's pet project of starting a varsity baseball team.

The estimated baseball budget was delivered to Apsey on April 10. The expenses would be presumably offset by revenue generated by the new Broncos team but also by additional expenses for leasing or building a baseball stadium, as no such facility currently exists on campus.

New documents obtained through FOIA requests reveal that analysis was also prepared that calculated how much the Boise State athletic department would save by cutting wrestling. This analysis was delivered to Apsey on February 17.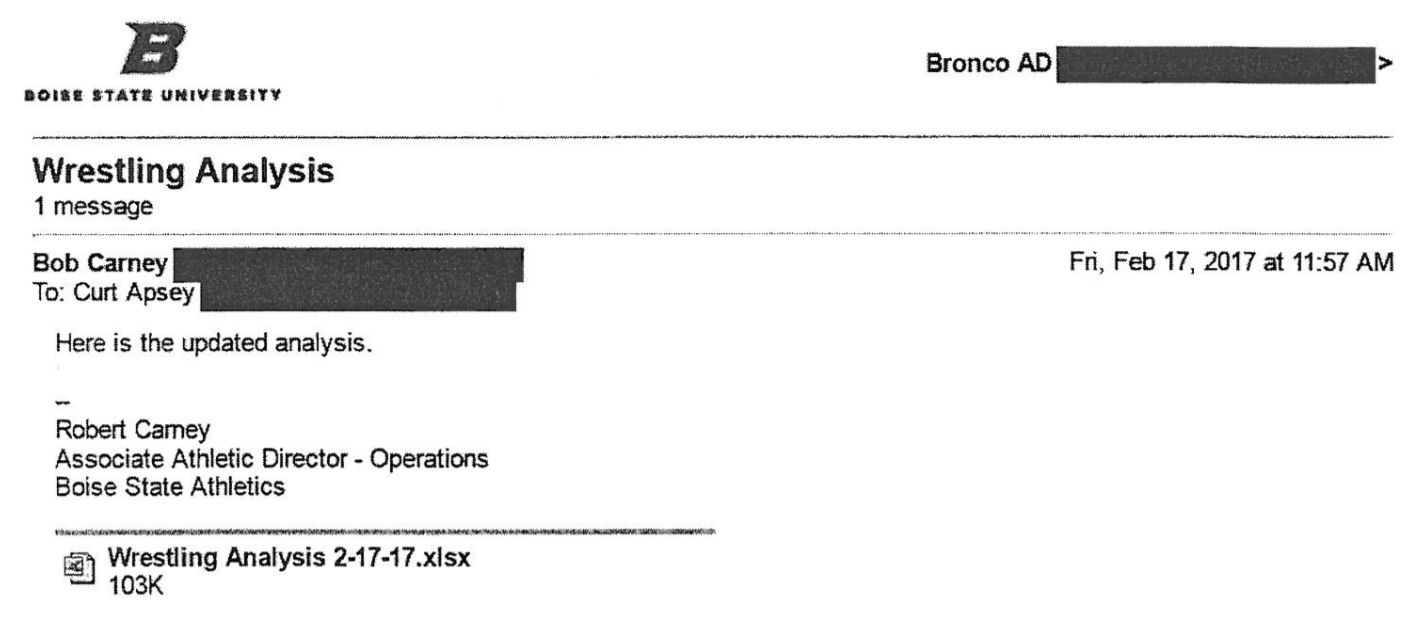 Further updated analysis from Boise State Vice President and Chief Financial Officer Mark Heil was delivered to Apsey on April 10, the same day Apsey received the estimated baseball budget.

That analysis, which can be seen below, estimated that cutting wrestling would save the athletic department approximately $250,000 this upcoming year.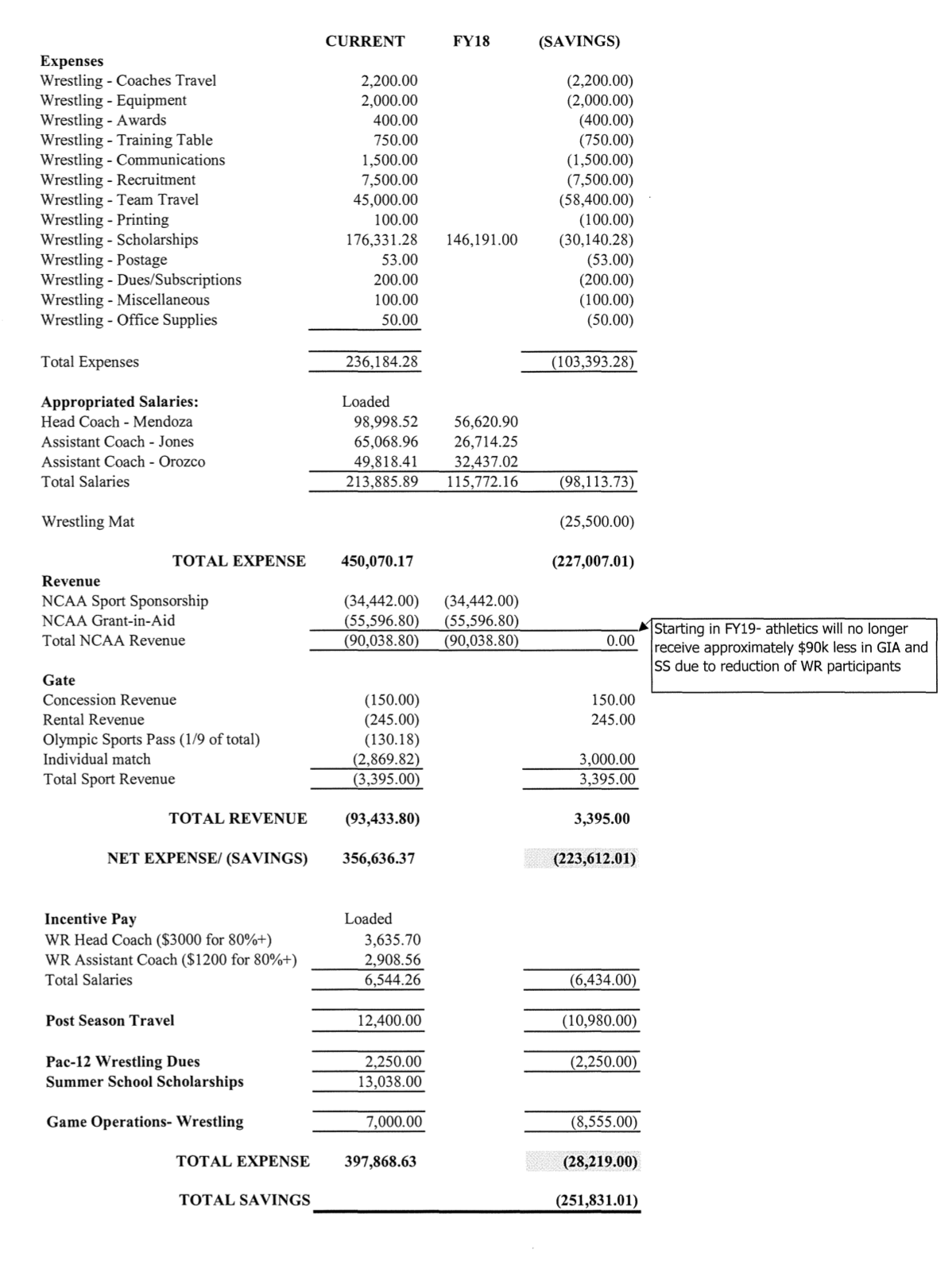 In other words, Boise State would have to cancel the equivalent of six wrestling programs to come up with the savings it would need to fund the first year of its new baseball program.

All this Kustra presumably knew before he made his "final" decision to cut the wrestling program, which was done after next year's incoming wrestling class had already signed their National Letters of Intent.

Meanwhile, a GoFundMe campaign started to Save Boise State Wrestling has already raised over $68,000.

[tweet url="https://twitter.com/SaveBSUWrestlin/status/867455684643876864" hide_media="0" hide_thread="1"]
Kustra and Apsey have remained virtually silent since the announcement and have not returned requests to answer questions regarding their decision.