Joey McKenna Considering Transferring Out Of Stanford
Joey McKenna Considering Transferring Out Of Stanford
Joey McKenna appears to be interested in leaving Stanford, and could wind up transferring to Penn State, Ohio State, Lehigh, or Iowa
May 26, 2017
by Wrestling Nomad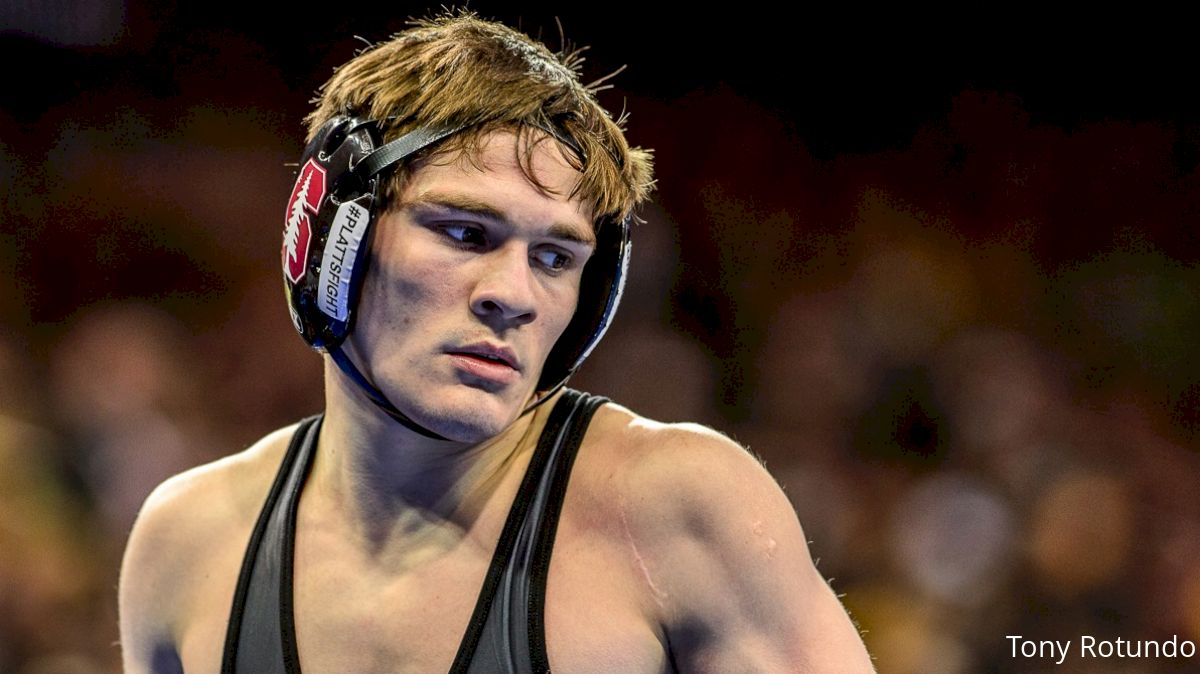 After two years on the West Coast, could it be that Joey McKenna now wants out of Stanford? That appears to be the case, as multiple sources have confirmed the All-American is considering transferring.
Among the list of potential landing spots for the sophomore are Penn State, Ohio State, Lehigh, and Iowa. If he ends up at PSU or Iowa, it's likely he would stay down at 141 for this upcoming season, while a transfer to OSU or Lehigh could allow him to bump up to 149 pounds.

Each school has some level of direct ties to McKenna. Next year's Penn State lineup could feature two of McKenna's 2015 junior world teammates in Mark Hall and Anthony Cassar. Likewise, Ohio State's Kyle Snyder was on the 2014 junior world team with McKenna.
Although not directly affiliated with Lehigh, McKenna's old high school coach, Jeff Buxton, runs the Lehigh Valley Wrestling Club, which would allow McKenna to attend RTC practices with Buxton. Similarly, Iowa's RTC of the Hawkeye Wrestling Club is now coached by Blair alum
Mark Perry
.
McKenna was a
blue-chip recruit
coming out of high school, after winning two Beast of the East titles and three national prep championships. Wrestling for one of the nation's most storied high school programs in Blair Academy, McKenna made the 2012 cadet world team, and was a junior world silver medalist in 2014 at 60kg.
McKenna avenges NCAA loss to Meredith in CKLV finals
After graduating from Blair in 2014, he deferred his eligibility and primarily wrestled freestyle, competing overseas in Brazil, Cuba, Belarus, and Poland as well as wrestling in the senior World Team Trials. In his first season for the Cardinal in 2015-16, McKenna came in to NCAAs as the two seed. He wound up finishing third, with an overall record of 27-3, and his only losses came to NCAA finalists Dean Heil and Bryce Meredith.
This season, McKenna came into NCAAs as the three seed with just one loss but was upset in the second round and knocked out in the round of 12 by eventual All-Americans Tommy Thorn and Jaydin Eierman, respectively. McKenna ended his season No. 9 in our
FloRankings
.