I know it's already been said, but it bears repeating. The 66kg division is going to be the baddest bracket of the Junior World Team Trials in Lincoln, Nebraska on June 9th.
Since we took
our initial look at the contenders
right after the 2017 Junior National Championships, the list has gotten stronger with some big-time hammers throwing their hats in the ring. Our previous list consisted of two-time cadet world champion Yianni Diakomihalis, 70kg junior national champ Griffin Parriott, 66kg junior national runner-up Kanen Storr, fourth-place finisher Dom Demas, Austin Kraisser, and Joe Lee, who was a runner-up to Parriott at 70.
Watch the 2017 Junior & Senior World Team Trials LIVE on FloWrestling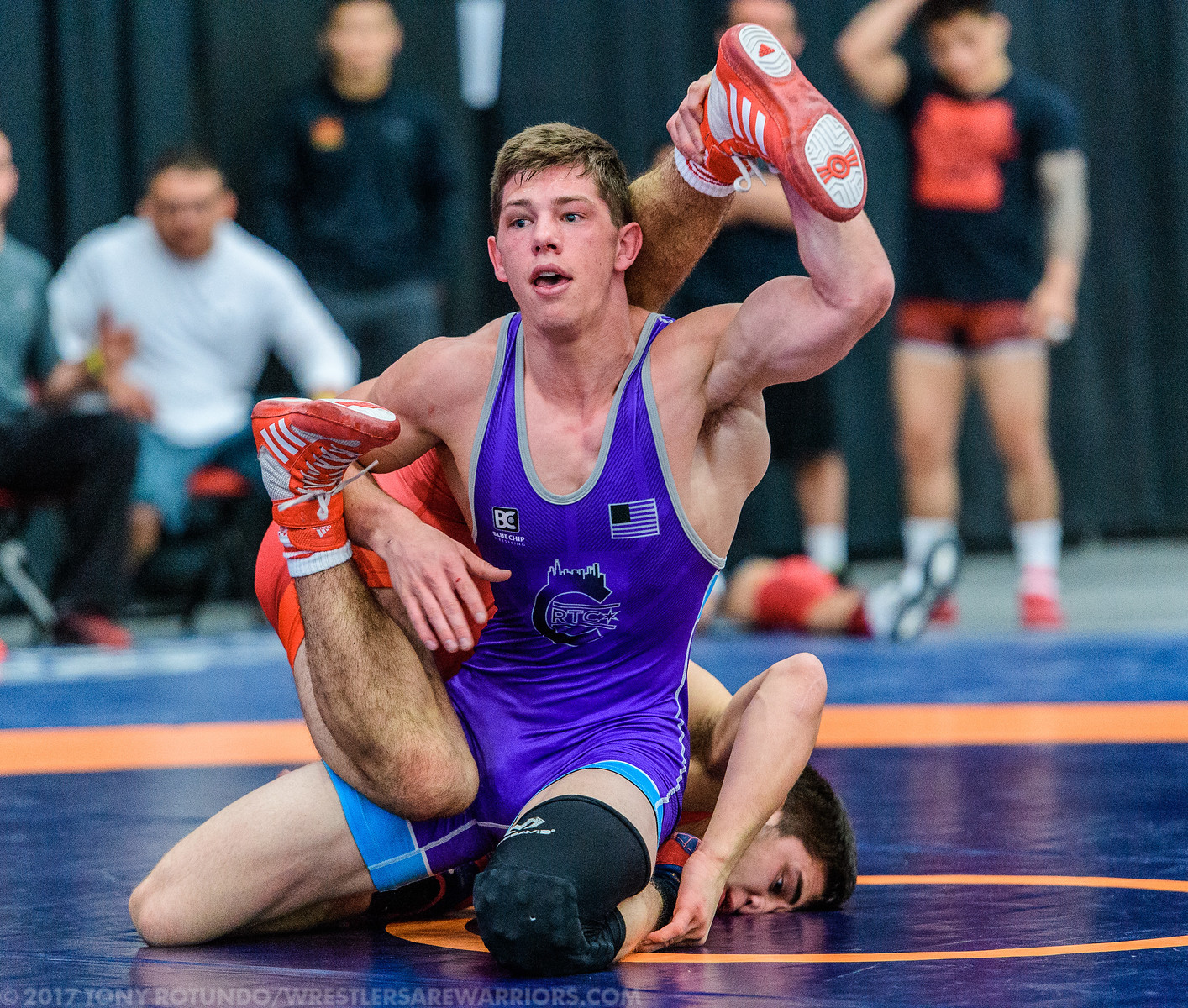 I had
also mentioned that cadet world bronze medalist David Carr
was one of those guys who is a true tweener. He fits perfect between 66kg and 74kg at 70; however, that is not a world weight on the junior level so he will have to either go up or go down. While he's small for 74 -- and 66 is a big cut -- it looks like he's coming down at 66kg.
Now for the cherry on top of this already incredible sundae.
Austin O'Connor and Brady Berge are already registered for the trials at this weight and will surely be making some waves. O'Connor is a stud. He put a serious exclamation point on his senior season by ending it with his fourth Illinois state title. He then pinned top-ranked Jared Verkleeren at the Pittsburgh Wrestling Classic before defeating Rutgers commit Stephan Glasgow 9-4 at the Dream Team Classic.
Berge is just a different breed. After breaking his leg to end his junior year, he made his return at Who's #1 to defend his top ranking before running the table for the rest of year, which included titles at Super 32 and the state tournament.
Then you throw in the cadet world champ Verkleeren, who is rumored to be coming as well. And Pat Lugo, a past Fargo finalist who was leading Storr in the final minute of their semifinal match.
All these guys will be battling it out in the challenge tournament while junior national champ Ryan Deakin awaits the winner in the best-of-three finals. This weight is going to be incredible, and since I know I rattled off a ton of names, here's a recap:
Contenders:
Yianni Diakomihalis: 2x Cadet World Champ
Griffin Parriott: 70kg Junior National Champ
David Carr: Cadet World Bronze
Jared Verkleeren: Cadet World Champ
Kanen Storr: 66kg Junior National Runner-up
Joe Lee: 70kg Junior National Runner-up
Austin O'Connor: 2014 CD Freestyle 5th
Brady Berge: 2015 Cadet World Team member
Dom Demas: 66kg Junior National 4th
Austin Kraisser: 70kg Junior National 3rd
Pat Lugo: Fargo Runner-up
Tournament Schedule
Friday, June 9
10 AM - 3 PM: Junior Freestyle: All weights Challenge Tournament - Preliminaries, Quarterfinals, Semifinals and Finals, Consolations and Consolation Semifinals
5 PM - 7:30 PM - All weights Final Trials: Best of 3 Series
Saturday, June 10
10 AM - 3 PM: SESSION I - Preliminaries, Quarterfinals, Semifinals, Challenge Finals/Consolations and 3rd Place, Challenge Tournament Finals
6 PM - 8 PM: SESSION II - Final World Team Trials -- Best of 3 Series (Rd #1, Rd #2 and Rd #3 (If Needed) True Second-Place Matches from Challenge Tournament
How To Watch
ON TV:
Now available on Roku & Apple TV
STREAMING:
Available only on FloWrestling JOIN NOW.