Bills' Coach Sean McDermott Inspired By PSU Title Run
Bills' Coach Sean McDermott Inspired By PSU Title Run
Buffalo Bills head coach Sean McDermott commented on Penn State's title run and how much he loves wrestling.
Mar 29, 2017
by Ryan Holmes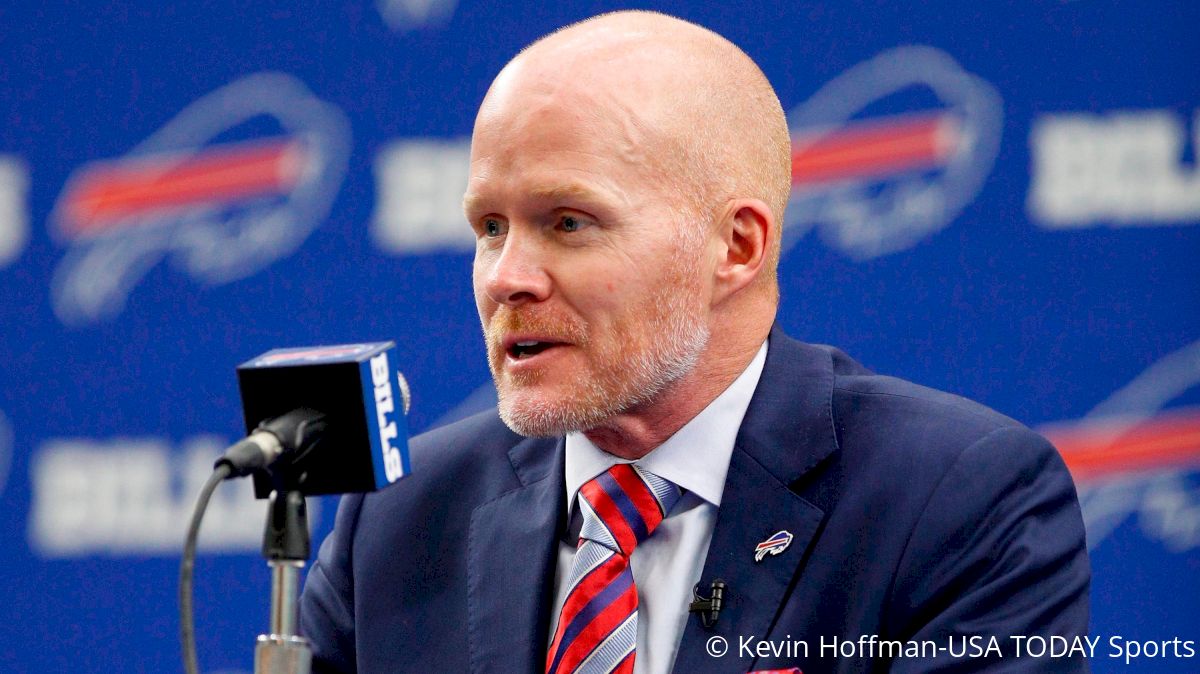 By now we all know the impact that wrestling has on football players. Some of the most successful men on the gridiron once sported a singlet and headgear. There have also been a number of coaches who have praised the ways of the mat. Recently, Buffalo Bills head coach Sean McDermott commented on Penn State's title run and how much he loves wrestling.
"I had our video guys tape it last weekend, the [NCAA] finals," McDermott told
The Morning Call
at the AFC Coaches Breakfast on Tuesday. "I was at the NCAA basketball tournament, so I didn't know if I'd get a chance to watch it. ... And I watched it and I was tearing up, because you know what the young men have put into it with the preparation and dedication to the sport and you look at their bodies and they're warriors, just animals, in terms of what they put themselves through. And they're hugging their coaches. That's what life's all about. I can't wait to show my kids. I've got a son who's just starting in the sport, and it just teaches you so many life lessons. Love it."
McDermott was especially impressed by the Nittany Lions' history-making title run. He praised the team's five individual champions and PSU coach Cael Sanderson.
What a job he's done," McDermott said of Sanderson in the article. "He's a guy I'd like to rub some elbows with, just in terms of his background, his leadership. What he's done there is just outstanding.
McDermott is no stranger to the mat himself. He was a two-time undefeated National Prep champion for La Salle College High School with a 75-match winning streak before graduating and walking on to play football at William & Mary in the '90s. This isn't the first time that he's praised wrestling for being the great sport that it is either. In January, he showed just how much wrestling has had an impact on his life.
"Wrestling embodies what it takes to achieve in this world," McDermott said in the article by
allsportswny.com
. "There's no one else to blame but you and it comes down to preparation. That's what it's all about.
"When I wrestled, I would think about my opponent and if I'm training harder than he is. That's still true today. You pay your dues, you work hard, and you try and do the right thing. There are going to be bumps along the road, but you just have to stay focused on your goals and keep challenging yourself, and good things will happen along the way."