Zain Retherford Wins 2017 Hodge Trophy
Zain Retherford Wins 2017 Hodge Trophy
Zain Retherford of Penn State has won the 2017 Hodge Trophy
Mar 28, 2017
by Wrestling Nomad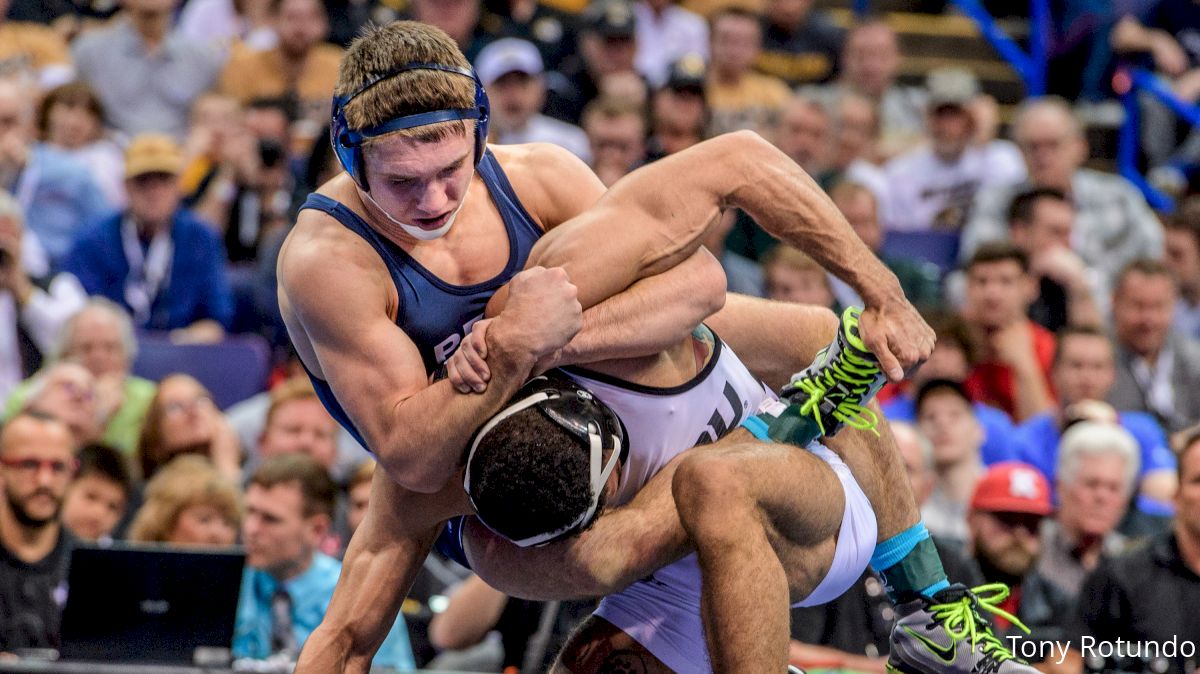 Popular Right Now: FRL 190 | Final NCAA Rankings | Pat Santoro To Interview With Pitt | Full NHSCA National Results
The results are in, and your 2017 Hodge Trophy winner is... Zain Retherford of Penn State! Retherford was runner-up last year to Alex Dieringer.
Penn State's 149 pounder had the most pins of any finalist, as well as the highest bonus rate. He scored the most team points of anyone at NCAAs (for the second straight year), and took home both the outstanding wrestler and most dominant trophies.
His final stats on the year are mind-boggling: 17 pins, seven techs and a major, with only two wins by decision. He also won the online fan vote and carries a 63-match winning streak heading into his final collegiate season.
Next year, the junior from Benton, PA can become the first two-time Hodge winner since former Nittany Lion David Taylor in 2014, and the first back-to-back winner since Ben Askren in 2007.
Retherford becomes just the third PSU wrestler to win the award after Taylor and Kerry McCoy; it was also won three times by Retherford's coach Cael Cael Sanderson. He ended up with 33 out of the 45 first place votes.
J'Den Cox ended up second with five first place votes, followed by fellow Olympic medalist Kyle Snyder with four votes. Retherford's teammate Jason Nolf received three first place votes.
Final 2017 Hodge Standings
Zain Retherford (33 first place votes)
J'Den Cox (5 first place votes)
Kyle Snyder (4 first place votes)
Jason Nolf (3 first place votes)
2017 Hodge Race