Popular Right Now: Biggest Upsets Of NCAA's | Final NCAA Wrestling Results/Matches | NCAA's By The Numbers State Breakdown And More

Ohio State Head Coach Tom Ryan is none too pleased with NCAA officiating, specifically the non-takedown call in the 2nd period of the 174 pound final between Mark Hall of Penn State and Bo Jordan of Ohio State.

The Buckeye Coach tweeted the following today:

Been in the sport since the 7th grade. Never seen this not called a TD! Time for college wrestling to get serious about video review. pic.twitter.com/UadcLebEne

— Thomas Ryan (@Buckeye158) March 20, 2017
The exchange Coach Ryan alludes to occurred with around 1 minute to go in the 2nd period, Jordan countered a Mark Hall single leg and set the True Freshman on his hip. With Jordan covering both legs. Mark Hall kept his right hand on Jordan's leg, and hit what looked like a switch to come out on top. The official called just two points for Hall, no takedown for Jordan.
Tom Ryan challenged the call, which was reviewed by the official who made the initial call. The official confirmed his own call and the score remained 2-1 Hall. Hall would go on to win the match 5-2.
You can view the highlights of the match here, including the controversial takedown:

The NCAA Rulebook defines a takedown as such: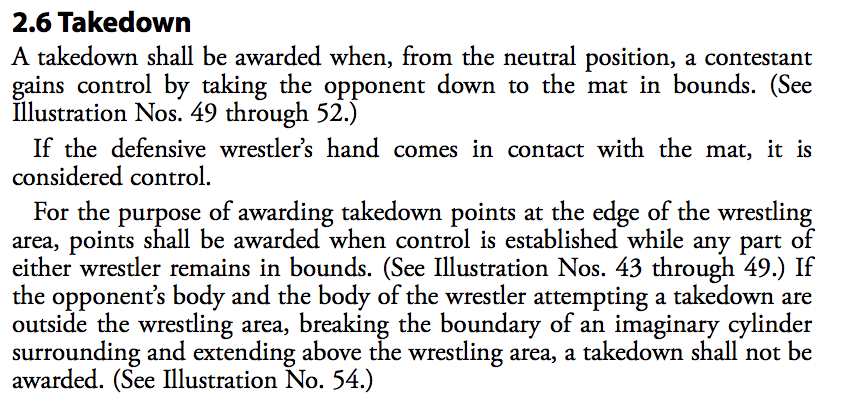 Here are a few still images of the exchange as well: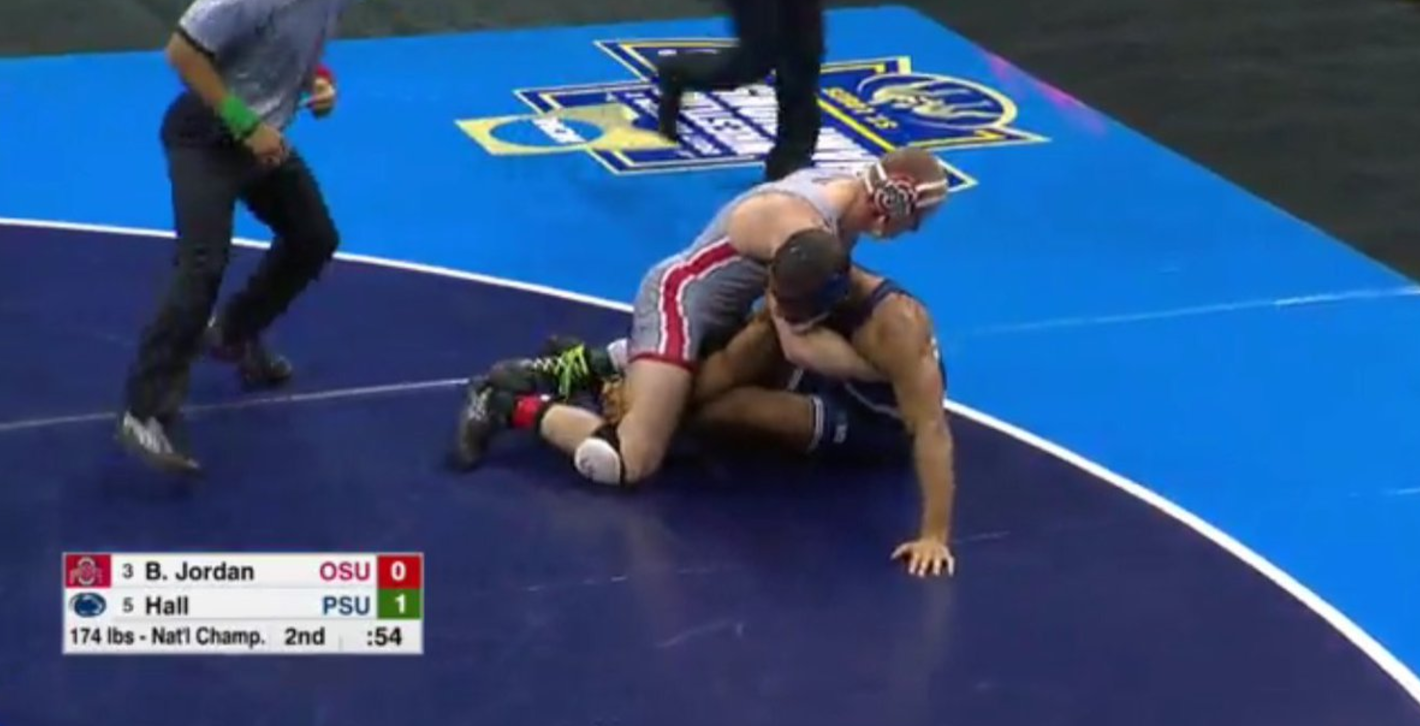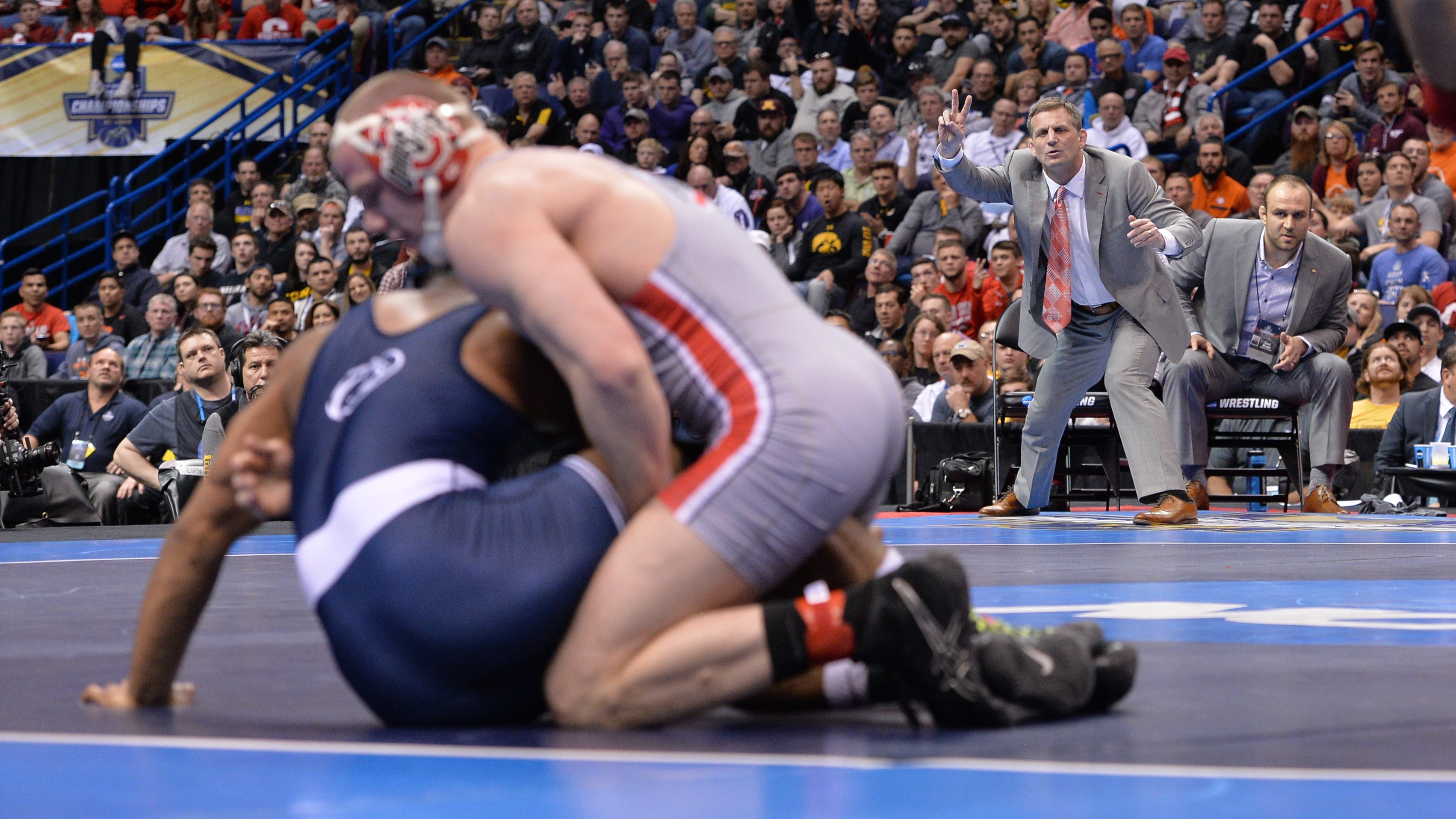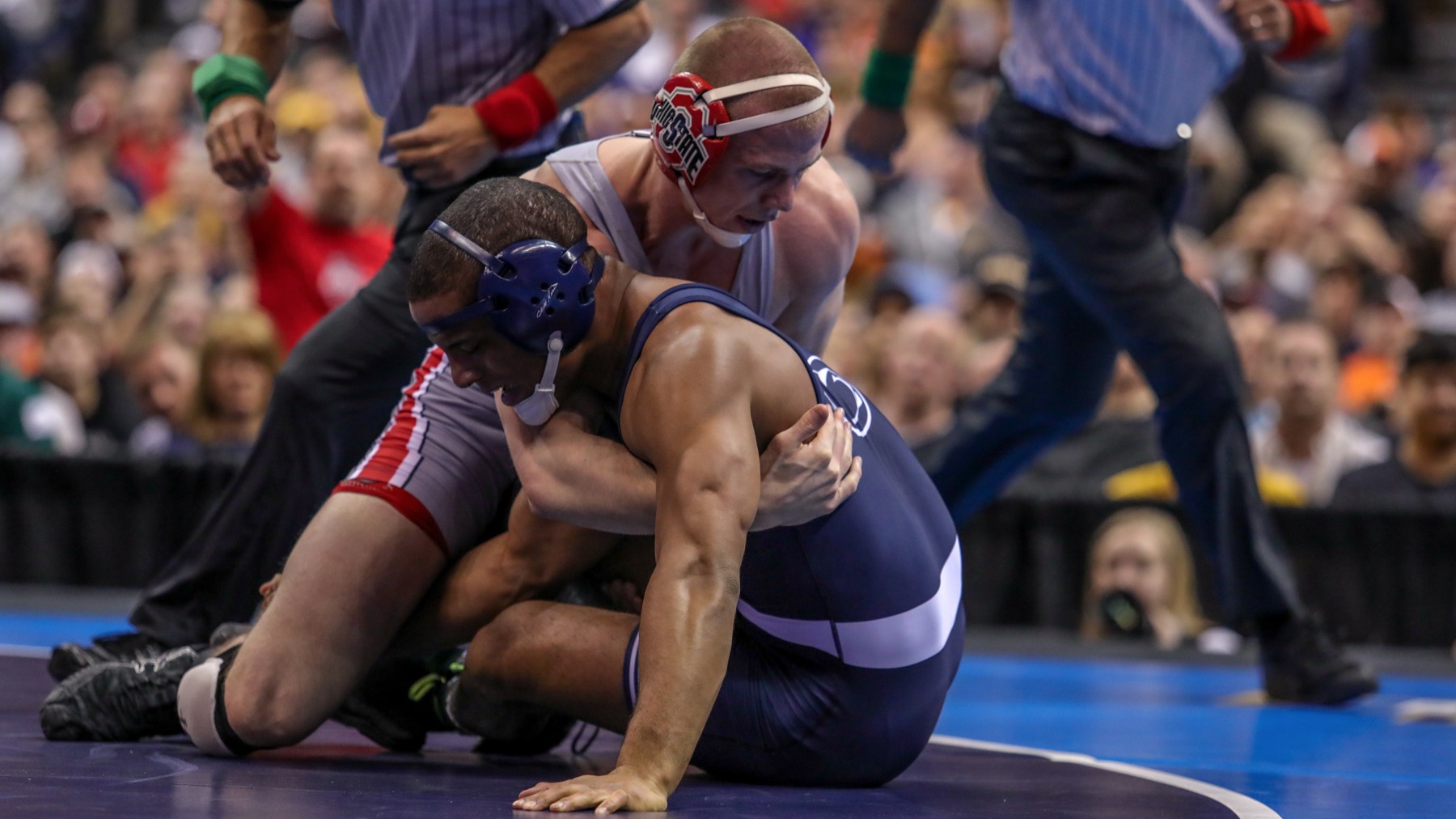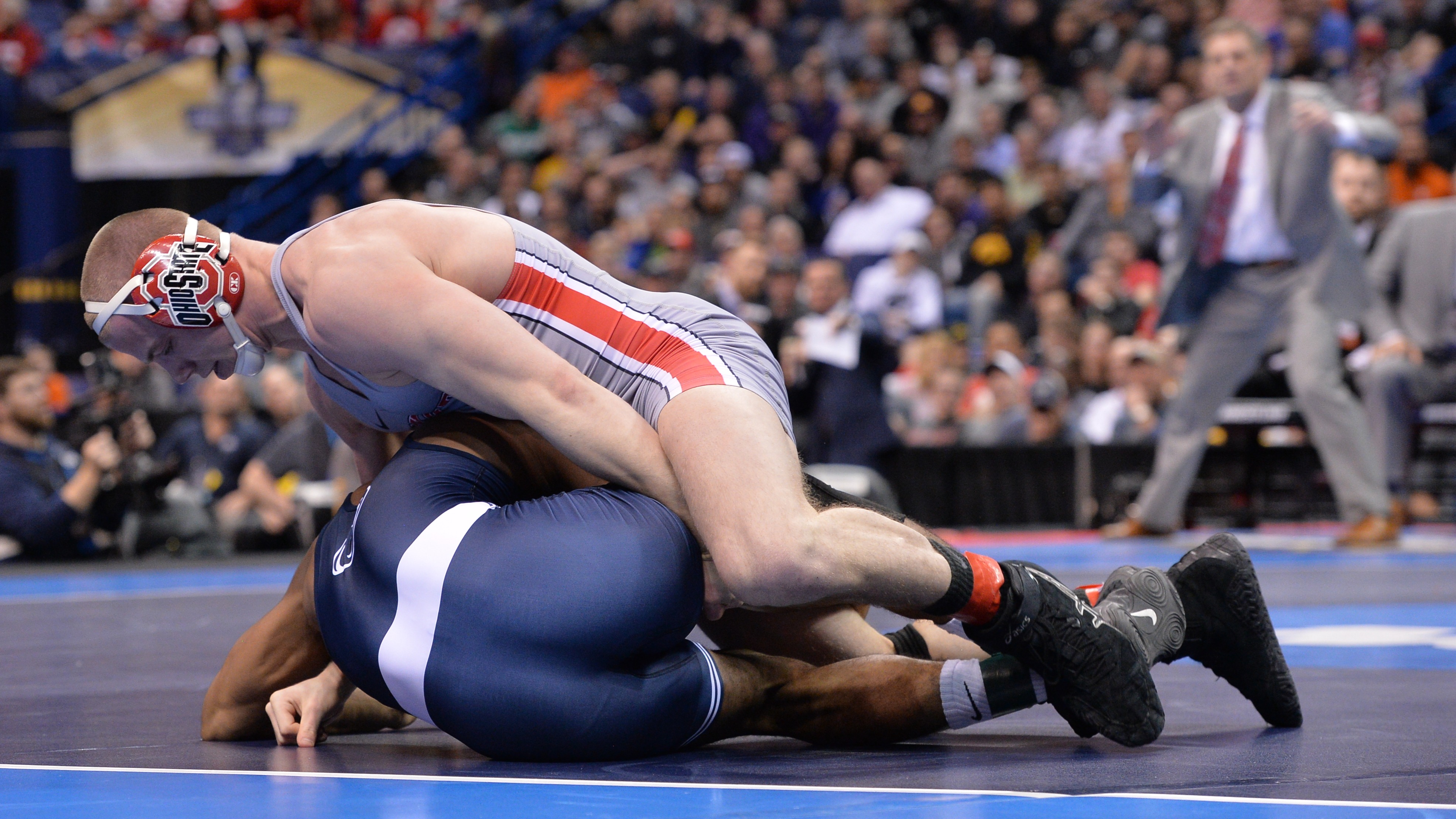 Calls getting overturned at the NCAA tournament is quite rare. In 2017, just 17% of the coaches challenges resulted in an overturned call. In 2016 it was 14.5%, in 2015 it was 20% and in 2014 it was just 8%.
Coach Ryan is not alone in the thought that the review system could use a few changes. Both Jordan Burroughs and David Taylor also believe the review system could use some tweaking.
#5. Refs shouldn't be able to review their own calls. Who would change their own decision? No matter how bad it is. Need a backup reviewer.

— Jordan Burroughs (@alliseeisgold) February 26, 2015
Review is great, we need a 3rd party to look at the review. Too fresh in the mind of the refs on the mat. https://t.co/7C4UQQBa1M

— David Taylor (@magicman_psu) March 19, 2017
UPDATE: Coach Ryan tweeted the following, a few hours after his initial tweet:
Let's not let this spiral. Not about @pennstateWREST not about @BaybeeMarky_PSU. Great team. Great wrestler. About a process improvement!

— Thomas Ryan (@Buckeye158) March 20, 2017