2017 National Collegiate Open
Ben Darmstadt Looks Ready For 2018 After NCO
Ben Darmstadt Looks Ready For 2018 After NCO
The National Collegiate Open showed why Ben Darmstadt will be one of 2018's most anticipated freshman.
Feb 28, 2017
by Wrestling Nomad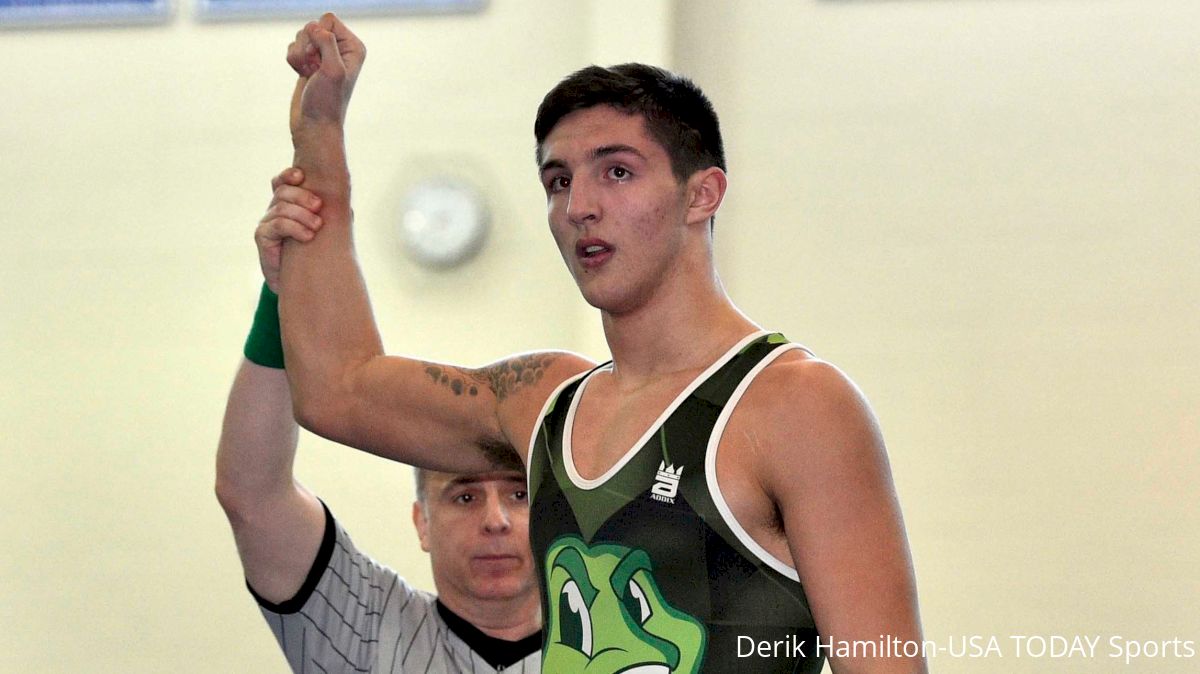 Live This Week On Flo -
March 3/4: EIWA Championships
|
March 4/5: PJW Junior High Championships
|
March 4/5: Big 12 Championships
One of the great takeaways from the National Collegiate Open is it gives us one last chance to see wrestlers in their first year out of high school against Division I competition. On Sunday in Dover, Delaware, Ben Darmstadt put an exclamation point on his season before he takes over the 197-pound spot for Cornell next year.
He started off with a bang, finishing off a first period fall with a modified assassin against Anthony Messner of Rutgers. Darmstadt showed flashes of the length and leverage advantage he will have throughout his career in his first two matches on Sunday.
In the quarterfinals against Trey Hartsock of Lock Haven, Darmstadt was once again dominating on top when he got reversed and momentarily put in a cradle. But his response was to immediately roll through and pack Hartsock.
Darmstadt was finally challenged on his feet in the semifinals when he faced Virginia's Jay Aiello but turned it on in the third. The Ohio native ended up with two backs and over 3 1/2 minutes of riding time to blow the match open.
Darmstadt showed off his counter skills in the finals, getting both takedowns off of Nicky Hall's shots. His performance was Dake-ish against Molinaro, finishing with over six minutes of riding time. While his opponents were not world-beaters, the level of dominance shown by Darmstadt should give Big Red fans confidence that he can start next year as one of the most competitive 197s in the country and even be able to win matches on the mat.
Popular Right Now
Updated NCAA D1 Rankings
Nick Suriano May Not Wrestle At Big 10's
The Top 5 Matches Of NJCAA's
Sometimes Zahid Valencia Disappears
They're Here: Big 10 Pre-Seeds Released!
Big 12 Pre-Seeds Released!