2017 NJCAA National Championships
The Best Matches From NJCAAs
The Best Matches From NJCAAs
The NJCAA National tournament got the college post season started with a Bang. Check out some of the best matches.
Feb 27, 2017
by Mike Mal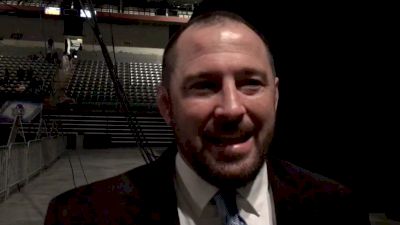 The NJCAA National Championships got the college postseason started with a bang in Council Bluffs, Iowa, this past weekend.

Iowa Central clawed its way past Clackamas (OR) for the Tritons' first national title since 2015 and seventh overall on Saturday, while defending champion Northeastern Oklahoma finished in third. Check out some of the best matches from the two-day tournament at the Mid-America Center.

125lbs: Cole Verner (Western Wyoming) vs. Todd Small (Iowa Central)
Awesome scrambles, a penalty point, and a last second takedown..... and that's just in overtime.

165lbs: Wyatt Jordan (Northeast Oklahoma) vs. Zachary Beard (Otero)
Things get chippy and the NEO crowd got loud in this quarterfinal.

184lbs: Levi Perry (North Idaho) vs. Preston Lauterbach (Iowa Western)
Twenty-seven points in 3:39 of wrestling.

149lbs: Josh Reyes (Clackamas) vs. Dylan Lucas (Northeast Oklahoma)
The first part of this one was all Lucas, but Reyes stayed steady and came out with a national title.

184lbs: Haszell West (Clackamas) vs. Preston Lauterbach (Iowa Western)
Lauterbach does it again, but this time in the finals and quicker.