Wyoming Seminary To Add Female Wrestling Team
Wyoming Seminary To Add Female Wrestling Team
Helen Maroulis' success aids in Wyoming Seminary adding female wrestling team.
Feb 7, 2017
by Ryan Holmes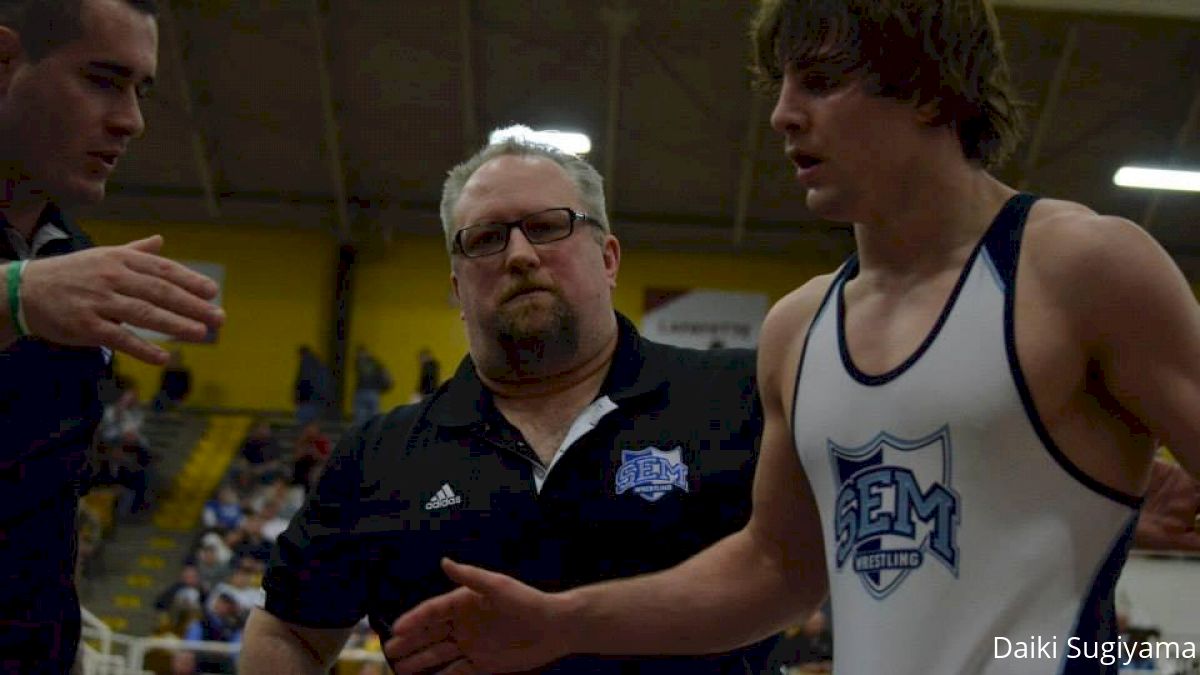 Wyoming Seminary head wrestling coach Scott Green has said multiple times (via Twitter) that girls wrestling is one of the keys to growing the sport. And now, he's acting on those words as he announced Monday that the Kingston, Pennsylvania, prep school would be adding a female wrestling team for the 2017-18 academic school year.
"We started the talks about adding a girls' team about three of four years ago," Green said. "It took a while to convince the administration that this was a good idea. But in December we finally got approval."
Green has been at the helm for the Blue Knights since 2010 and in that time frame has cemented his team as a national power while producing multiple champions and Division I prospects. Now, he will be bringing those dominant ways to the Blue Knights girls team. As Green vied for the addition of a girls team, which will train alongside the boys' team, he cited and used the success of Olympic gold medalist Helen Maroulis, who became the first American women's wrestler to accomplish the feat in Rio, as one of the main points during his presentation to the administration.
I featured Helen's success on one of the slides that I presented to them," Green said. "Her accomplishments at the world and Olympic level were huge when it came to my argument and presentation.
Though the girls team will primarily wrestle freestyle, don't be surprised if it shows up at a folkstyle tournament during the season. Since everything was approved, Green said that his team has already embraced the idea of a girls' team.
"They have already been filling us in on what girls would be a good fit for the team," said Green. "And if you look at any of their social media pages they've been spreading the word. So they've really embraced this."
With the approval and the funding, which Green stated has been in place since the summer, the next thing would be hire a coach and start recruiting girls for the school's first-ever female team. And so far, they've wasted no time at all on either front.
"We've had a few girls come visit campus and we've got a few coaches in mind, as well," he said. "We are looking to have a coach in place by March and have a team competing by fall."
Wyoming Seminary's press release with the announcement can be found below:

Wyoming Seminary Athletic Director Karen Klassner has announced that a girls wrestling club will be added to the Sem athletic lineup for the 2017-18 academic school year.

The girls wrestling pilot program will begin in the fall of 2017, and its members will train alongside its championship boys wrestling program. The expansion of the wrestling program to include a girls club is due to the burgeoning nationwide popularity of the sport, particularly after Helen Maroulis won the first-ever U.S. gold medal in the sport at last summer's Olympics. "By adding girls wrestling to the Sem athletic lineup, we will be the only school in the northeast where girls can wrestle competitively. This is an up-and-coming sport and we are thrilled to offer this opportunity to students," said head wrestling coach Scott Green. A coach for the girls wrestling club will be announced soon.