Top 5 FloFilms of 2016
Top 5 FloFilms of 2016
It's hard to believe another year has come and gone. It seems like just yesterday I was preparing for a trip to the other side of the globe, but that was actually last January. Let's take a look back at the top 5 FloFilms from 2016: 5. J'den Cox: The On
Dec 26, 2016
by Mark Bader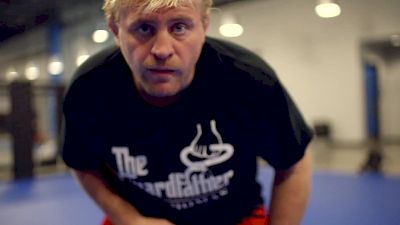 It's hard to believe but another year has come and gone already. The FloFilms department is always striving to tell the best stories in wrestling and we continued that trend this year. Let's take a look back at the top 5 FloFilms from 2016:
J'den Cox was an NCAA Champion as a true freshman at Missouri and he earned a bronze medal this past summer at the Rio Olympics. But it turns out that's not even half the story- J'den has some demons from his past. There was a period of his life when things got bad and he has been dealing with it ever since. It got to a point, early on in college, when he considered walking out into traffic to end the pain. J'den has rebounded to accomplish amazing things but hopes to be known more for what he does off the mat than what he did on the mat.
In 2015 we told the comeback stories of Kyle Dake and Jake Herbert. This year it was Daniel Dennis. He's not your grandmother's Olympian. With a rough and rugged exterior and disregard for social norms, Iowa's Dan Dennis is one of the toughest S.O.B.'s on the planet.From a non-state champ to NCAA finalist and from living in a van in the California mountains to becoming America's most unlikely Olympian - watch Daniel's journey in FloWrestling newest documentary series: Wild Man.
Jordan Burroughs is 4x World and Olympic Champion. He's the best American freestyle wrestler since John Smith, and he is the first great wrestler of a new era. One with social media, more media, and more exposure than ever before. In My Name Is Jordan we get to see how Jordan Burroughs is approaching Legendary status while coming from a humble background.
After spending 12 years as an assistant at Iowa, J Robinson finally got his big break. Robinson was named the head coach at Minnesota in 1986, and since then has made the Gophers a national powerhouse. Robinson has led the Gophers to three national titles, helped develop 63 All-Americans, 14 individual national champions, and won six Big Ten team titles. In our newest FloFlims series, Minnesota: Keepers Of The Flame, we highlight how Robinson was able to make Minnesota a national powerhouse, and focus on the historic 2001 season. Not only did Robinson deliver Minnesota their first national title in wrestling, but he did so thanks to an astounding and record breaking performance of 10 All-Americans.
Just the name would strike fear into his opponents. He was one of the most intense and fierce competitors we've ever seen, but is he misunderstood? For the first time Steve Mocco opens up and tells all about his life and career. From losing siblings, training with Dave Schultz, his father going to prison, to his transfer from Iowa to Oklahoma State and his Olympic run. Learn everything you wanted to know, and more, about this mythical figure.