2016 Warren Williamson/Daktronics Open
Amazing Debut By Valencia Brothers At Daktronics
Amazing Debut By Valencia Brothers At Daktronics
Anthony and Zahid Valencia wrestle for Arizona State and had a great weekend at Daktronics.
Nov 7, 2016
by Christian Pyles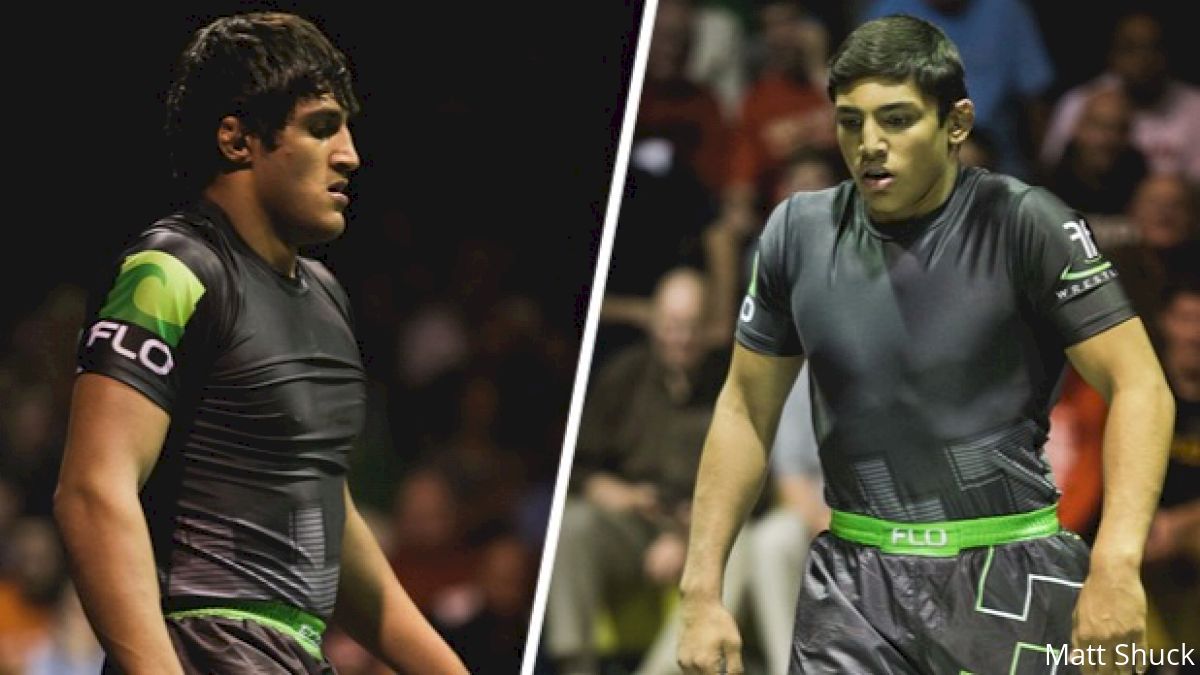 It's been awhile since there's been a duo of brothers, who had a more anticipated debut than the Valencia brothers. Anthony (165) and Zahid (174) took the mat for Arizona State against a very competitive field at the Daktronics Open.
At 165, Anthony Valencia went undefeated knocking off Dane Fischer (fall), Johnny Blankenship (10-3), Justin Arthur (12-4) and Brandon Krone (12-1). He reached the finals where he would have wrestled teammate Jacen Petersen. The two elected to not wrestle one another, however, Valencia did beat Petersen soundly in the wrestle off.
Anthony takes out Fischer:

Then Blankenship:

Best match for Anthony? 12-1 over Krone in semi's:

Zahid was a bonus point machine in the 174 bracket winning by fall over Collin Carr and Brian Stanford.
Zahid pinfalls Collin Carr:

He then then teched #20 Nick Wanzek and majored a soon to be ranked David Kocer, 17-6. (of note, Kocer beat #6 Lelund Weatherspoon Friday!)
Zahid techs #20 Wanzek:

Unreal Pace: Kocer under Zahid's Pressure:

As a whole, Arizona State had a very strong showing with Josh Maruca (149) and Tanner Hall (285) winning titles. Hall had a monster showing, winning a bracket with multiple ranked wrestlers. Hall beat Denzel Dejournette in the semi's and #5 Mike Kroells of Minnesota in the finals.
Hall takes out Kroells in tiebreakers:

Weekend Rundown:

Final Daktronics Results
Clarion Open Matches & Final Brackets On FloArena

Southeast Open Matches & Final Brackets On FloArena

Wyoming Cowboy Ope Matches & Final Brackets On FloArena