MOCCO
Steve Mocco DID Take His Shoes Off
Steve Mocco DID Take His Shoes Off
Steve Mocco wrestled at the University of Iowa, the Oklahoma State University and competed in the 2008 Olympic Games. Steve Mocco was attempted to make the 2012 Olympic Team but came up short at the 2012 Olympic Trials.
Oct 18, 2017
by Mark Bader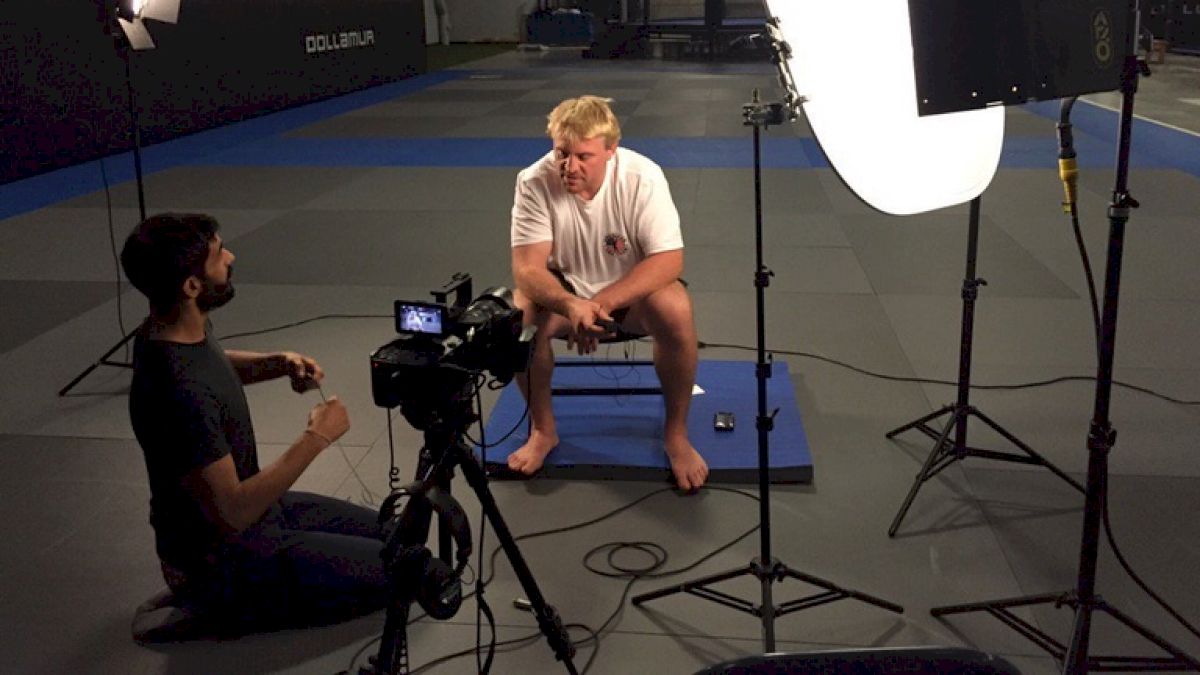 "I didn't take my f**king shoes off."
That was the infamous line
Steve Mocco
delivered to Zeb Miller at the 2012 Olympic Trials when answering the question of whether or not he was retiring.
Mocco, a member of the 2008 Olympic team, was attempting to make his second straight Olympics in hopes of having another opportunity to bring home the gold medal. He came up short in 2012, finishing third in the Olympic Trials.
Fast forward to 2016 and it turns out Mocco has finally taken his shoes off, literally.
FloWrestling visited Mocco earlier this year in Florida, where he currently resides, to begin work on a
FloFilms documentary
about the legendary wrestler. When it came time for the formal interview, there was one thing that immediately caught our eye -- Mocco wasn't wearing shoes!
While this was not an indication that he retired from international wrestling -- which he has -- it rang symbolic to us. Or maybe it was just flat-out amusing.
Shoes on or shoes off, it didn't matter. Mocco delivered one of the most intriguing and revealing interviews that we have conducted.
Learn more about Steve Mocco than you ever could have guess in
MOCCO
.
Check out that classic interview from 2012:
Episode one of the series
is available now
. Episode two will drop Wednesday, Oct. 26.
How to Watch
On TV
: Now available on
Roku and Apple TV4
-- download the FloSports app today.
STREAMING
: Available only on FloWrestling for $20/monthly or $150/yearly. A yearly
FloPro
subscription provides access to ALL FloSports sites.
SIGN UP HERE