FloSports Launches Apps On Roku And Apple TV
FloSports Launches Apps On Roku And Apple TV
FloWrestling and FloSports are excited to once again change the game. Today, we are proud to announce new apps available on the Roku and Apple TV platforms
Oct 11, 2016
by Kyle Bratke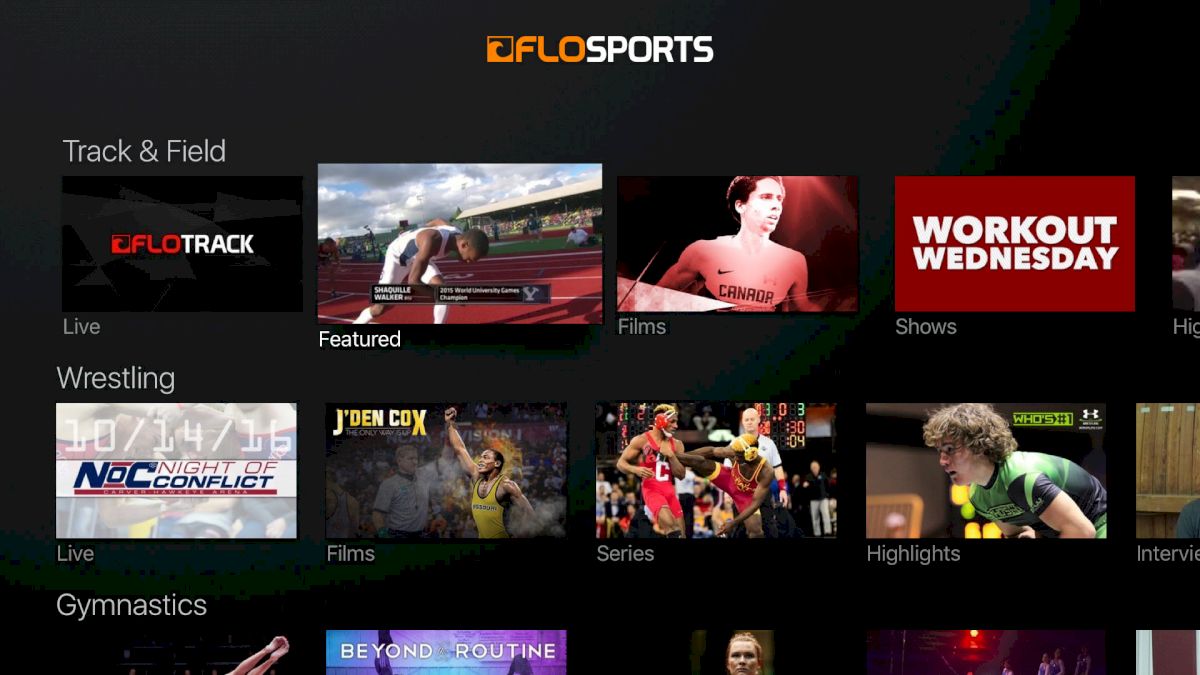 FloWrestling and FloSports are excited to once again change the game. Today, we are proud to announce new apps available on the Roku and Apple TV platforms that will give consumers direct access to its live events, documentaries, studio shows, highlights and other original video content across its network of sites.
"As the leading direct-to-consumer sports media network, FloSports is committed to providing die-hard sports fans more content on more platforms across all devices," FloSports co-founder and CEO Martin Floreani said. "Today's news gives the leagues, governing bodies and other rights holders we partner with the ability to showcase their events on the world's most popular OTT platforms. We're excited to give our subscribers the living room sports viewing experience that they want."
The FloSports apps are free to download and include both free and premium content. Existing FloPRO subscribers on any FloSports website can view premium content with their existing login information, while new users can purchase FloPRO subscriptions via in-app purchases. Yearly subscribers to any FloSports website have universal access to premium content network-wide.
FloSports is breaking the barriers of traditional broadcasting and delivering on its mission to serve millions of people with live and on-demand coverage of sports you can't watch anywhere else," said Rajeev Raman, Sr. Director, Service Provider Video Software, Cisco. "Using our cloud service, we are helping our customers like FloSports further define where TV is headed for the future on every device."
@FloSports AWESOME!!!! I just dl'd the app on my Roku and CANT WAIT for Super 32!!!!

— bruce mcewen (@drbam007) October 13, 2016
If you aren't already become a FloPRO memeber today -
JOIN NOW
.


Get all of the hype!
Sign up for the FloWrestling newsletter for instant access to: breaking news, live events, results, rankings, archived matches and more!