For all of international wrestling's problems, it is encouraging to see a moment where the lines of country, politics, and religion do not seem to exist in the sport.

Two athletes from the Dagestan area of Russia spent some time training with Oklahoma State's best over the past two weeks. Akhmed Gadzhimagomedov, a 2015 Ivan Yarygin champion, and Magomed Kurbanaliev, a 2013 world bronze medalist, traveled to the campus of Oklahoma State University in Stillwater, OK, in an effort to add to their already impressive skill sets.

Since his bronze medal finish, Kurbanaliev has had a hard time making the Russian national team, falling short to two-time world and Olympic champion Soslan Romanov. Kurbanaliev hoped to add to his wrestling toolbox with help from Cowboys head coach and six-time world champion John Smith.

Both Kurbanaliev and Gadzhimagomedov wrestle a typically European style. Their stances are a little more upright, and they normally score by controlling ties and waiting for their opponents to make mistakes. One of the things that OSU has done better than anyone in the U.S., and better than most people in the world, is level changing, penetrating, and getting to their opponents' legs. It's safe to assume that this was the focus of the foreign wrestlers' training while in Stillwater.

The training was mutually beneficial for the Cowboys, as well. Alex Dieringer and Chris Perry, who both compete on the senior level, are preparing for overseas competition on the horizon. Getting an international feel in training before they compete may prove to be integral to their success at the next level.

Watch as Kurbanaliev dismantles Olympic qualifier Ikobashvili from Georgia.


It wasn't all work for the Russians while they were stateside. They got the chance to take in an OSU football game with some of the Cowboys wrestling staff and their families.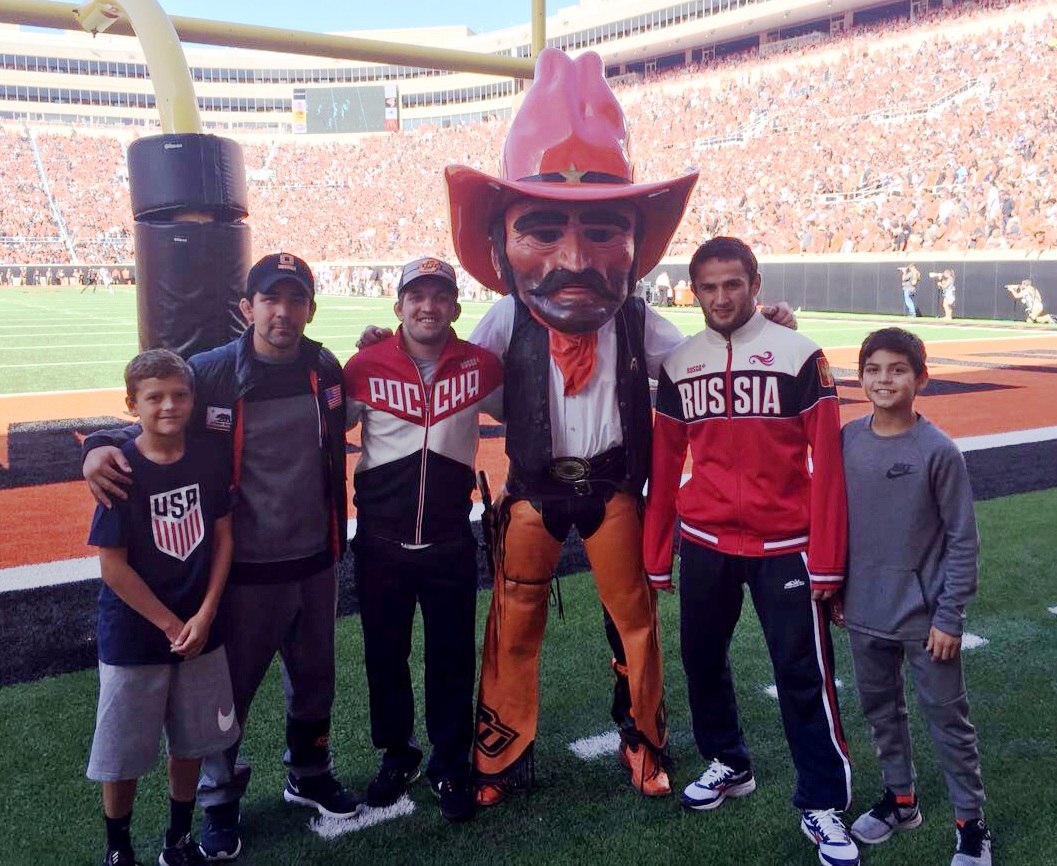 Wrestling is a small world, and for a few people in Stillwater, OK, the world got even smaller.