2016 Who's #1
#2 Michael Beard, #3 Jelani Embree To Battle At WNO
#2 Michael Beard, #3 Jelani Embree To Battle At WNO
Another day, another fire Who's #1 match. This time, we jump up to 182lbs, where No. 2 Michael Beard will take on No. 3 Jelani Embree. Watch Who's #1 LIVE f
Sep 15, 2016
by Kyle Bratke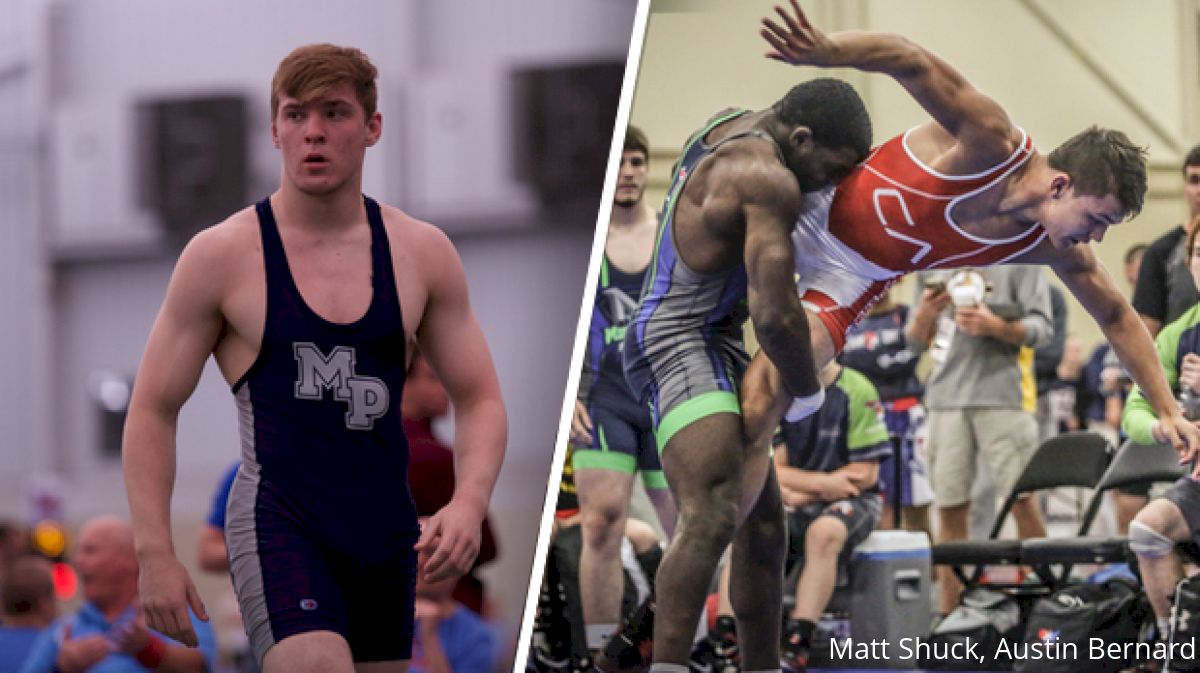 Another day, another fire Who's #1 match. This time, we jump up to 182lbs, where No. 2 Michael Beard will take on No. 3 Jelani Embree.
Watch Who's #1 LIVE from the Snakepit
on Sunday, October 2, at 5PM (EST).
Malvern Prep stud Beard is only a junior, but he already boasts an impressive resume. He's a two-time Ironman placer who took third a season ago, national prep champ, Beast of The East runner-up, and Escape the Rock champion. Most recently, Beard was runner-up at Cadet World Team Trials, where he fell to Jacob Warner in straight matches. In his young high school career, Beard owns wins over Fargo champion Jacob Raschka, Stanford's Nathan Traxler, and Pitt's Christian Dietrich.
Watch Beard take out Dietrich for a national prep title:

Embree is heading to the Snakepit after a third-place finish at Fargo, where he notched his only loss to graduated senior Kevin Parker. Embree is a Michigan state champion, and was a cadet world team member last year before he suffered an injury that prevented him from competing in Sarajevo. Embree also owns an impressive list of wins -- he has knocked off Anthony Mantanona, Logan Gruszka, Anthony Falbo, and Matthew Waddell.
Watch Embree control Iowa State commit Mantanona:

Beard is known for being extremely tough to score on, while Embree is known as an offensive dynamo, so something will have to give inside the Snakepit on October 2. Don't miss your chance to see all of the action live from Grace Hall -
PURCHASE TICKETS HERE
.
Confirmed Match-Ups:
120: #2 Gavin Teasdale vs #3 Jordan Decatur
138: #2 Nick Lee vs #4 Sammy Sasso
152: #1 David Carr vs #2 Cam Coy
170: #1 Mikey Labriola vs #3 Travis Wittlake
182: #2 Michael Beard vs #3 Jelani Embree
61kg: Tony Ramos vs Cody Brewer