2016 Olympic Games
Frank Molinaro Bit During Olympic Wrestling Match
Frank Molinaro Bit During Olympic Wrestling Match
Never a dull moment with Frank Molinaro. During repechage action of the 2016 Olympic games, Frank Molinaro appeared to be bitten by his opponent Andriy Kvya
Aug 21, 2016
by Christian Pyles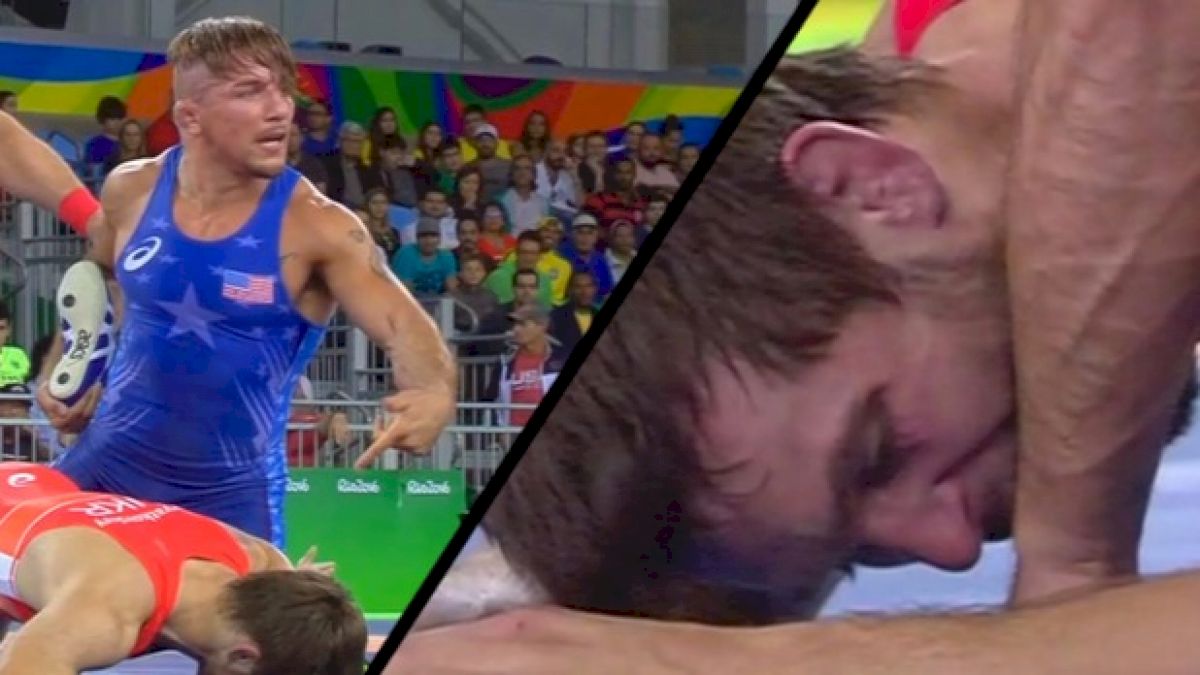 Never a dull moment with Frank Molinaro. During repechage action of the 2016 Olympic games, Frank Molinaro appeared to be bitten by his opponent Andriy Kvyatkovskyy of Ukraine.
The match was filled with tense moments prior to the bite. At one point Kvyatkovskyy was in on a single leg and instead of working to finish, did a spin designed with the explicit intent of injuring. Think of a 1 legged leg lace.
Kvyatkovskyy looking to wrench the knee/ankle of Molinaro.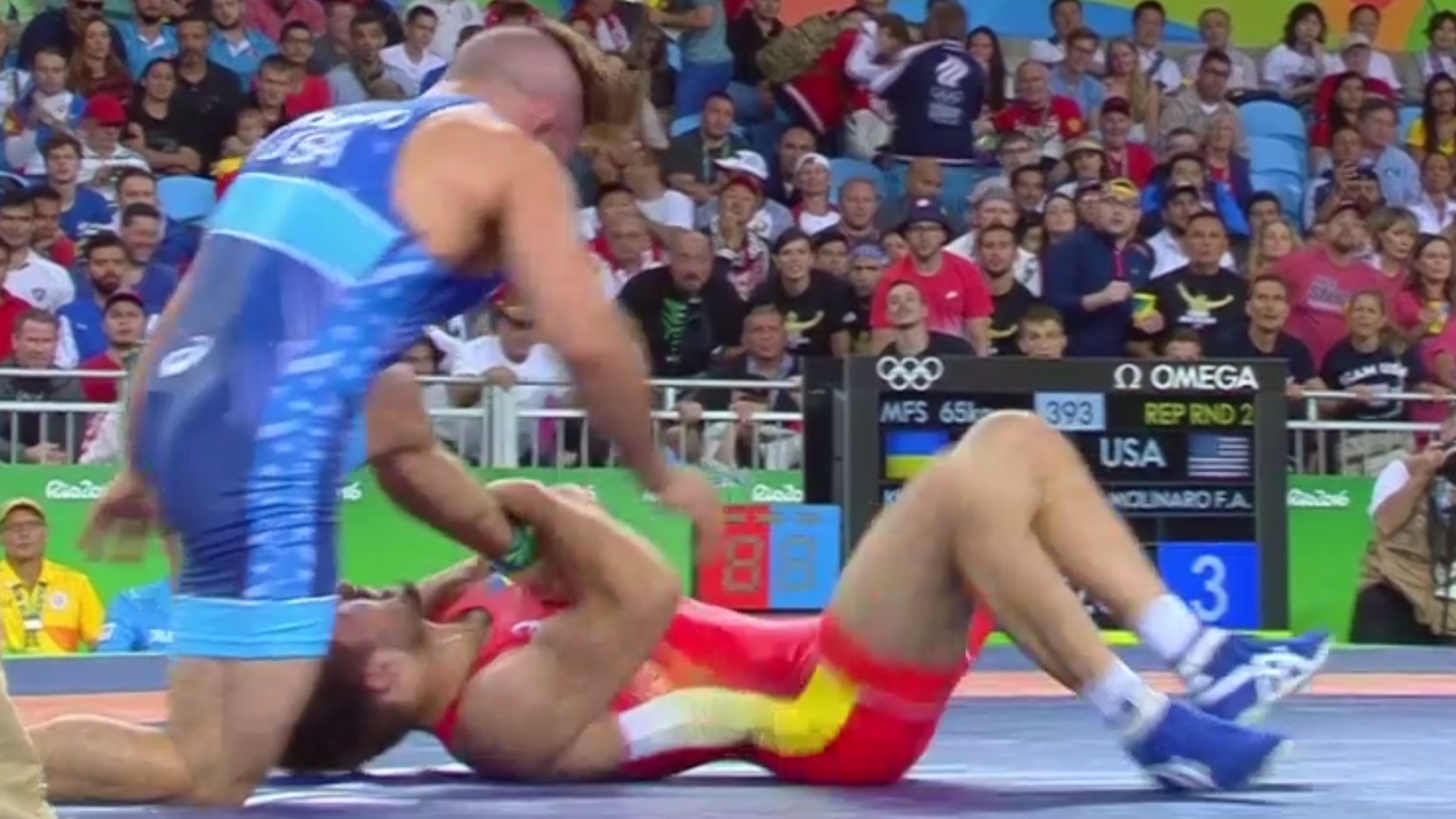 Molinaro forced to take injury time and give up a point.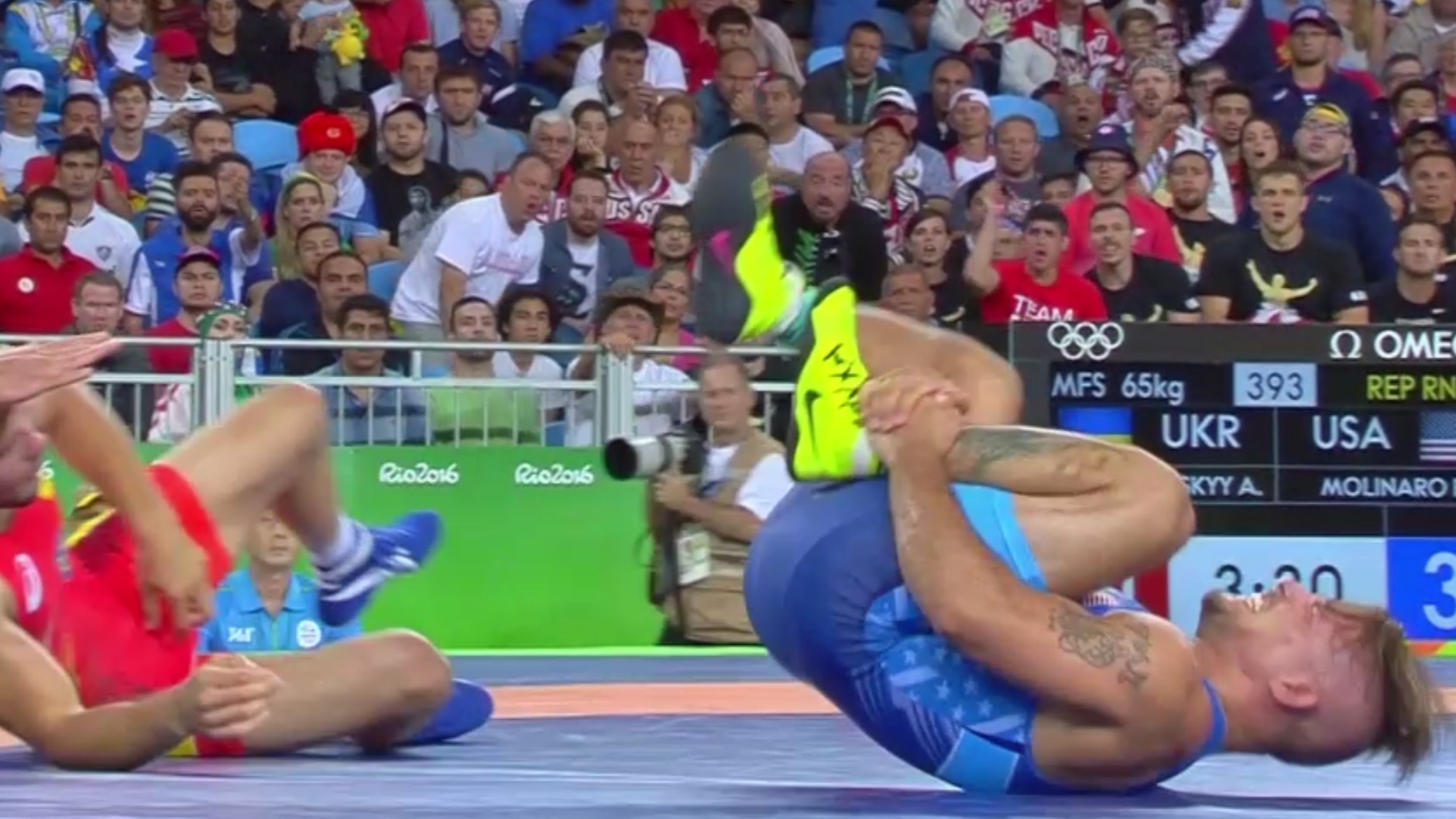 Things ramped up when Molinaro scored the go-ahead takedown late in the 2nd period. Molinaro scored and began to go to work on top, his arm was near Kvyatkovskyy's mouth and he took a bite of the Gorilla Hulk.
International wrestling superfan and FloWrestling contributor Andrew Spey had a few clutch pictures of the bite.
Om nom nom nom pic.twitter.com/WqddDnN9WB

— Keystaroslav Clasek (@SpeyWrestle) August 21, 2016
Molinaro attempted to show the officials, but no punishment came Kvyatkovskyy's way.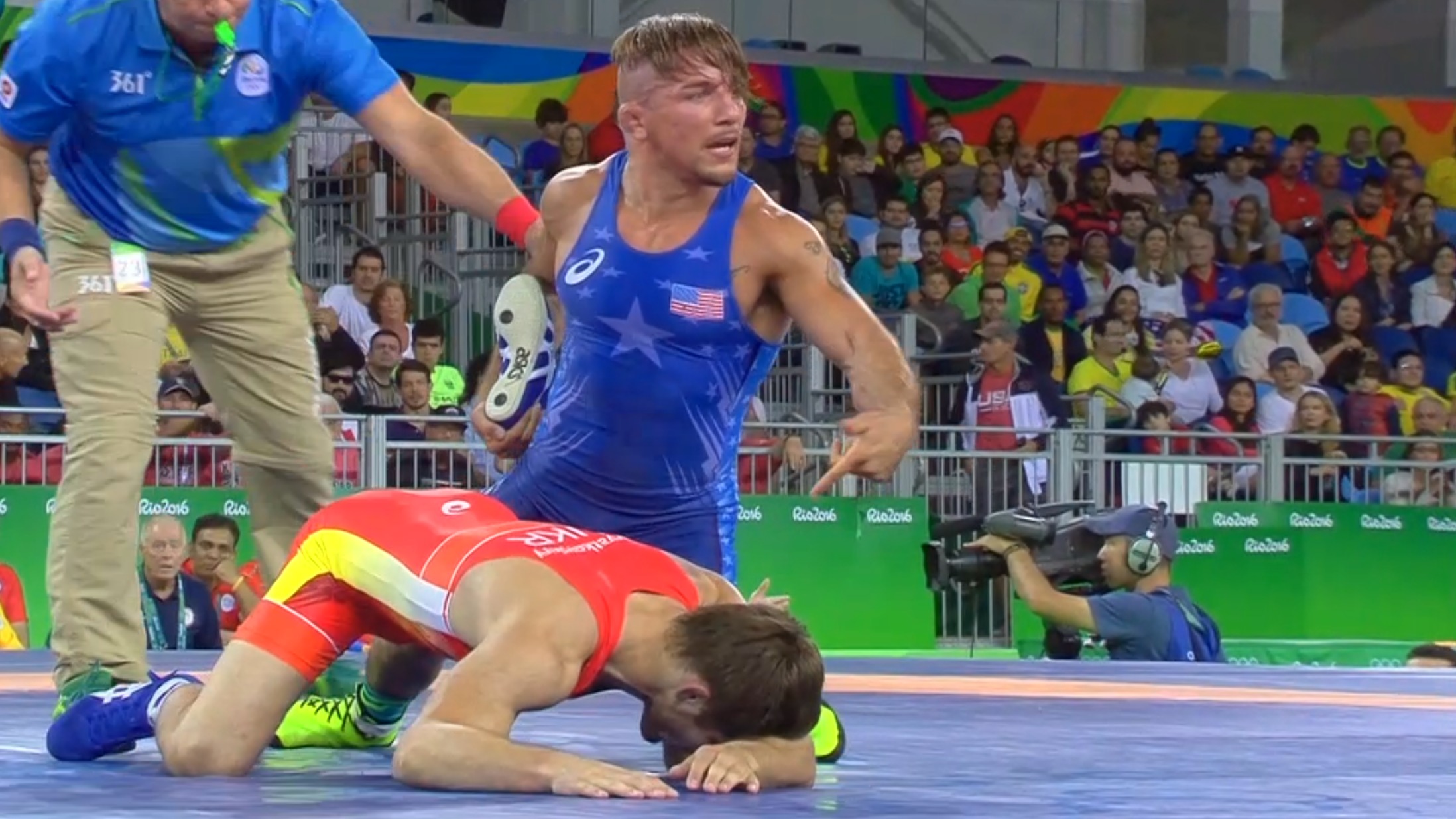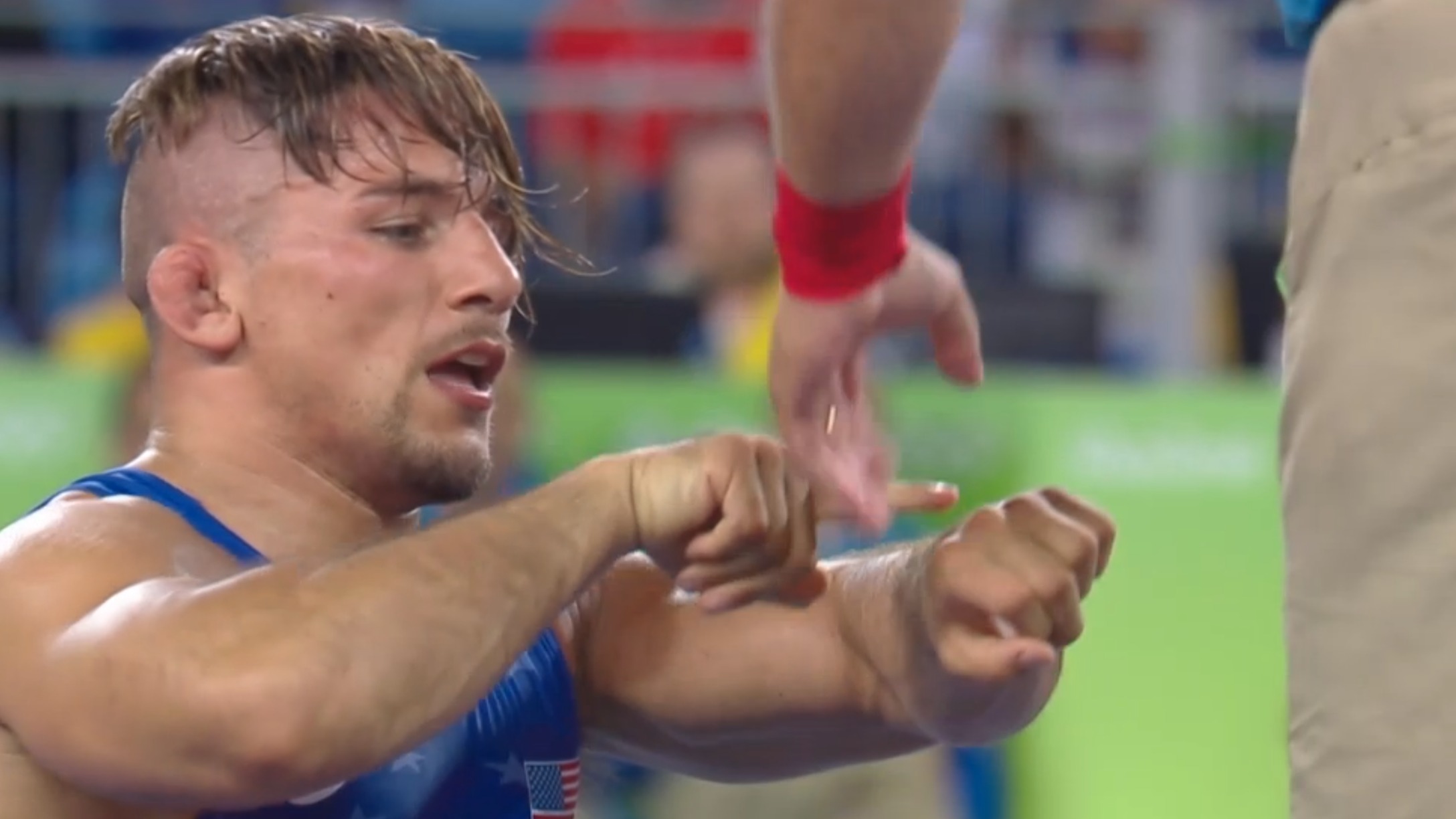 In the end, it didn't make a bit of difference. Molinaro kept his lead and punched his ticket to the Bronze Medal match against Italy's Frank Chamizo. Frank would lose by a point, but was in on the winning takedown late.
Lesson here, don't bite Frank Molinaro.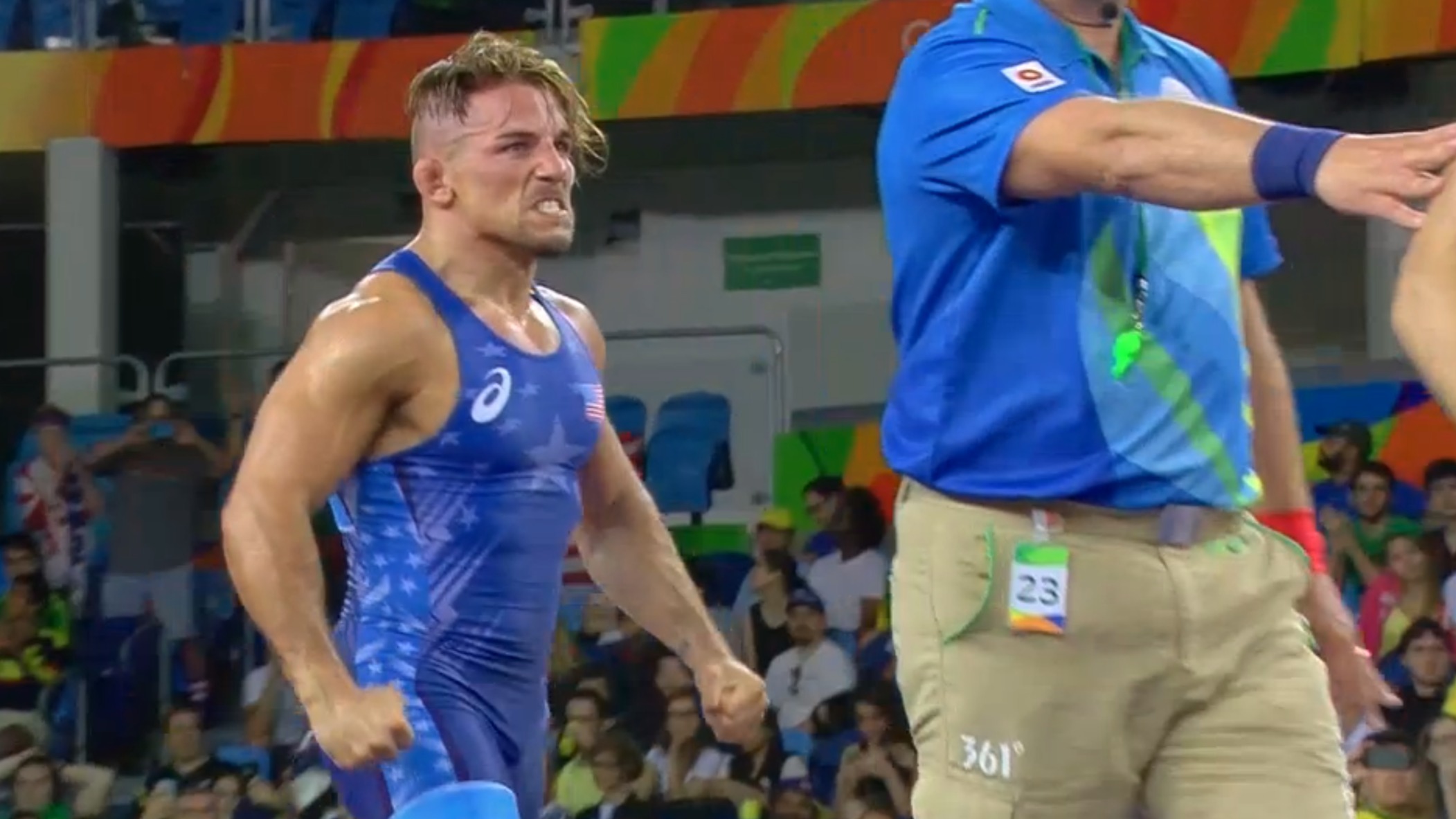 Bader and CP touched on the bite in the below video.
Popular Right Now

Kyle Snyder Wins Olympic Gold!
Olympic Officials Ejected
Mongolian Coaches Strip Naked In Protest
Final Olympic Wrestling Results