2016 Olympic Games
NBC Slapped Wrestling in The Face
NBC Slapped Wrestling in The Face
What began with the elation of an American woman making history in her sport ended in disappointment with NBC telling us how little it mattered.The wrestlin
Aug 19, 2016
by Willie Saylor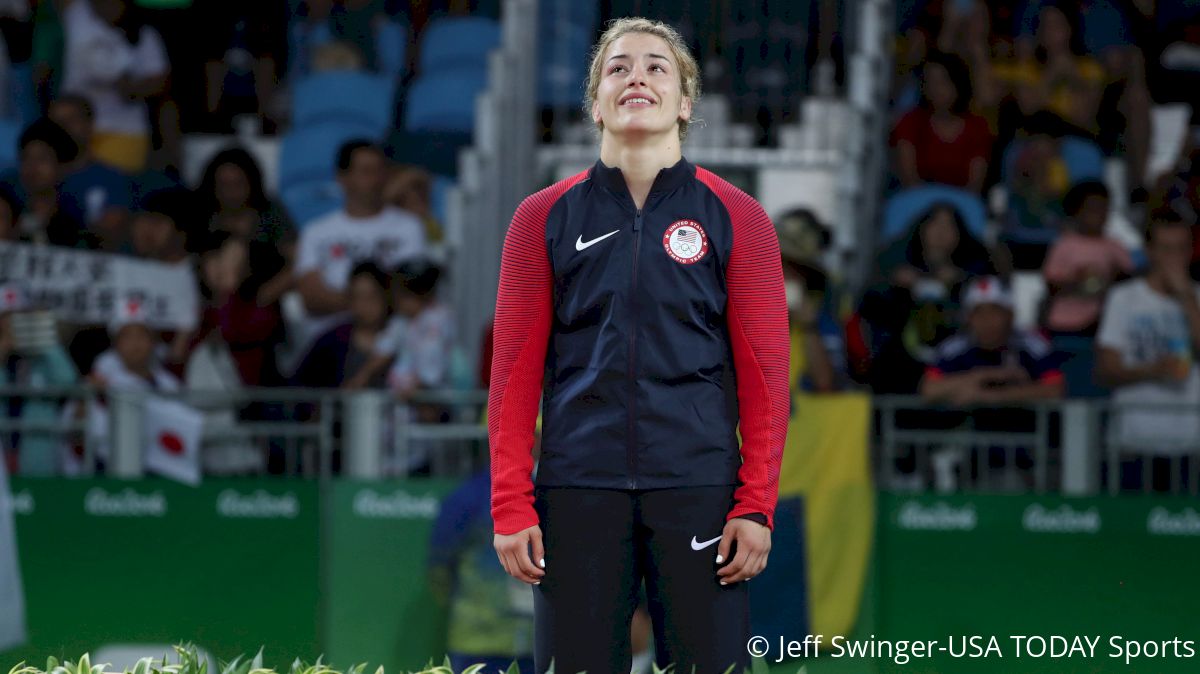 What began with the elation of an American woman making history in her sport ended in disappointment with NBC telling us how little it mattered.
The wrestling community reacted en masse when the reign of 16-time world champion and Olympic medalist Saori Yoshida, a living legend and pioneer in the sport, came to an end at the hands of 24-year-old American Helen Maroulis.
The response from NBC? Hardly a peep.
Which is odd, since "American Defeats The Most Decorated Wrestler in History to Win First Olympic Gold for USA" sounds more than worthy to us.
Instead, NBC decided to open its primetime Olympic coverage with a nine-minute segment in front of a Shell gas station covering the tabloid sideshow of party-boy American swimmers.
As minutes turned into hours, what seemed like a no-brainer turned into fear and disbelief. We waited with bated breath. Then, two hours and sixteen minutes into NBC's coverage, there it was: a 29-second snippet for Maroulis's lifetime of hard work.
My colleague, Christian Pyles, and I were texting each other during the show, and couldn't believe what just happened. It was unconscionable. Our day-to-day charge is to provide greater exposure for wrestling--to tell the stories, to build context, to increase the footprint of the sport. Here was a remarkable story delivered on a silver platter for NBC to present to the world. But instead, we got a watered-down, blink-and-you'll-miss-it version of one of the greatest moments in U.S. wrestling history.
Not that missteps by NBC should be surprising. But it contradicts what their CEO stated: that the American audience, particularly women, prefer packaged content instead of live sporting events. Even though those comments are asinine, belittling, and unfounded, this was a clear opportunity to deliver on that theory.
"The people who watch the Olympics are not particularly sports fans. More women watch the games than men, and for the women, they're less interested in the result and more interested in the journey. It's sort of like the ultimate reality show and miniseries wrapped into one." - NBC's John Miller to Philly.com
Maroulis had a legendary, historic performance that we'll forever be grateful for. We'll remember where we were the day it happened. We'll remember who we were with, and our reactions. An Olympic champion in women's wrestling in 2028 will cite Helen as an inspiration. But that message could have been so much louder if NBC hadn't done our sport a disservice on such a monumental day.
General Olympic fans, and certainly the wrestling community, deserve better.
At best, NBC displayed its incompetence. At worst, it slapped the wrestling world in the face.