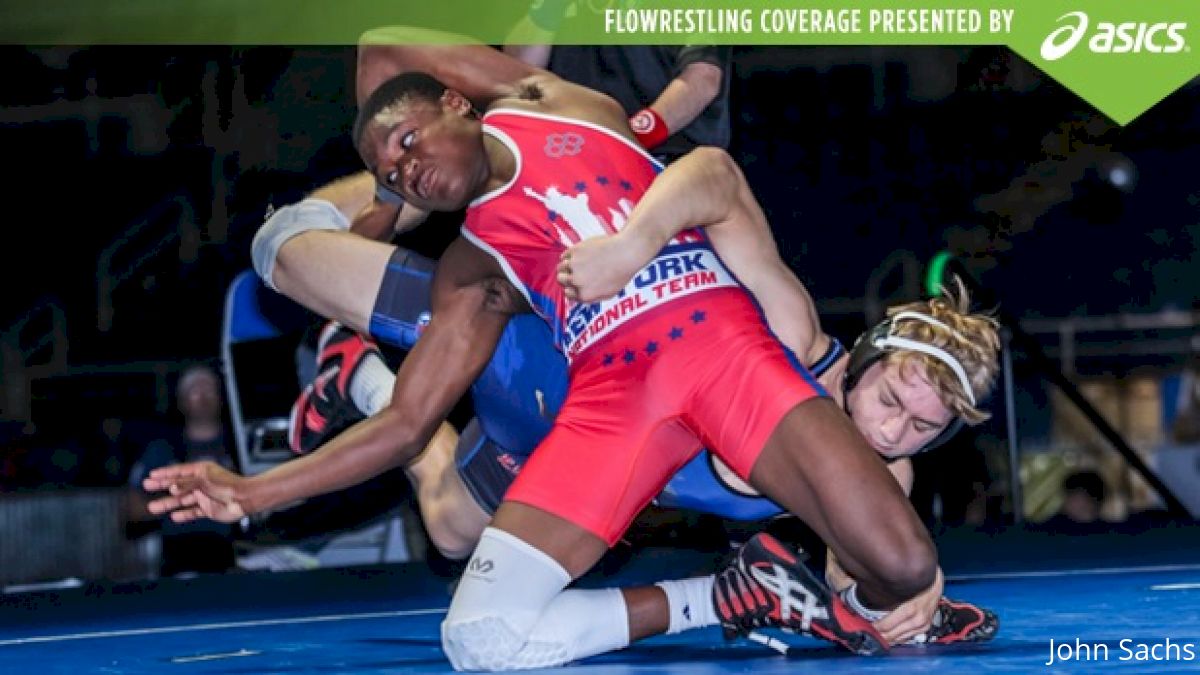 As expected, the Cadet Freestyle finals were electric. Travis Wittlake won his second title of the weekend and earned a golden ticket to Who's #1 while Jordan Decatur went back-to-back and Nick Raimo doubled up for the second straight year.
So let's put a bow on the Cadet tournament and take a look at our best Cadet finals.
And make sure you tune in live tomorrow for the
finals of the Junior Freestyle tournament
.
Results
:
Full Cadet Freestyle Results
/
Junior Freestyle Finals Set
Jacori Teemer and Mason Phillips battle to the last second.
Brock Hardy gets revenge on Sammy Sasso.
Travis Wittlake completes 5th Triple Crown.Aaron Brooks doubles up with huge win over Julian Ramirez.
Jordan Decatur completes incredible run to title #2 over Brody Teske.
Sam Latona's tricks aren't enough to get win over Cullan Schriever.
Cohlton Schultz and Gavin Hoffman light up the Fargo stage.