Minnesota: Keepers Of The Flame
Coming Soon To FloFilms
Coming Soon To FloFilms
The FloFilms department has been busy through the first half of 2016 and is showing no signs of slowing down anytime soon. We ended 2015 with a bang by rele
Jul 11, 2016
by Mark Bader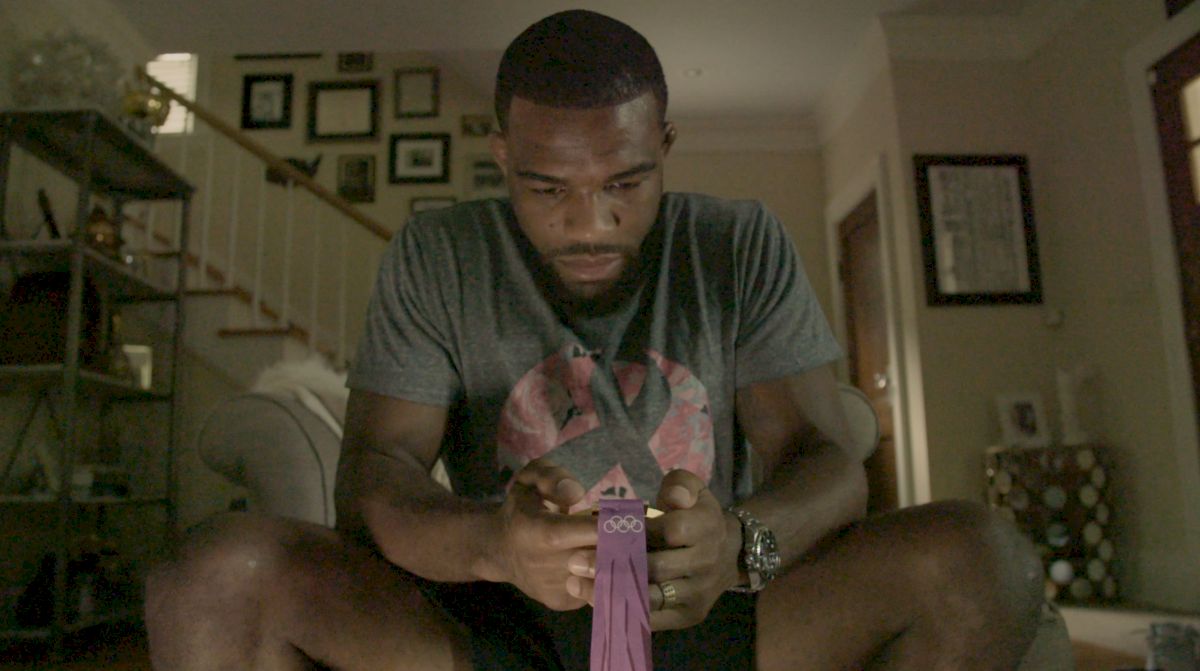 The FloFilms department has been busy through the first half of 2016 and is showing no signs of slowing down anytime soon. We ended 2015 with a bang by releasing our first feature-length film, the overwhelmingly well-received
TERRY
. That momentum has carried into 2016, and will continue to push into the second half of the year.
People often have suggestions for potential FloFilms and want to know which ones will be coming out in the future--below, we've listed our upcoming FloFilms.
How Jordan Burroughs Became the Greatest
There is no question that
Jordan Burroughs
is the
greatest wrestler of his generation
. But how did that happen? In college, he was .500 as a freshman, and never was able to get through the road block that was
Brent Metcalf
. Now, Jordan has become the roadblock for every other 74kg wrestler on the planet. In his upcoming FloFilm, Burroughs
allows us into his and his family's lives
in a way that has
never been done before
by
giving FloWrestling complete access to his life between the Olympic Trials and the Games themselves.
Stay tuned for this groundbreaking documentary on the most iconic figure in the sport.
J'den Cox
One of the hottest names in wrestling, this
man-child
burst onto the international scene this spring after winning the Olympic Trials. Learn where
J'den Cox
came from and where he wants to go. If, at his funeral, all they talk about is how good of a wrestler he was, J'den feels like he would have failed. He
literally wants to change the world
, and once you understand his story, you will understand why he very well just might. This will be one to remember.
Who Is Steve Mocco?
I think it is safe to say there isn't really anyone you can compare to
Steve Mocco
. One of the most physically imposing and intimidating figures wrestling has ever seen, but
what do you really know about Mocco?
He comes from a tight-knit Jersey family that has been through a lot, to say the least. He won NCAA titles for both Iowa and Oklahoma State. He wrestled in the Olympics, and now is in Florida or something--you may not know much more than that, and it's probably because Mocco hasn't really talked all that much... until now. The mythical Mocco
opened up for the first time
about his childhood,
why he transferred from Iowa to Oklahoma State
, and the different directions his life has taken since. Steve Mocco may be exactly who you thought he wasn't. Stay tuned!
Be sure not to miss any of these great series by
becoming a FloPro member today!
That was a look at where we are going--now, let's take a look at where 2016 has taken us.
2016 got kicked off with a little history lesson around
J Robinson
and the Minnesota Golden Gophers. He wrestled at Oklahoma State. He wrestled in the Olympics. He coached with
Dan Gable,
and in the last 30 years, J Robinson turned the Minnesota wrestling program into one of the best teams in the nation. Find out the history of how it all came to be.
Prepared to Fight: The Yarygin
This FloFilms took place during the Siberian winter at the toughest wrestling tournament in the world. We got to see Krasnoyarsk, Russia, in the summer during
Inside Russia in 2013
, but we filmed this in the
frozen tundra
. The USA sent some of its best athletes to compete in this unforgiving tournament in an unforgiving environment. Snow, saunas, frozen river jumps, wolf-dogs, mini-horses and more--this series has plenty of personality.
Go behind the scenes with one of the most up-and-coming college programs in the nation at the biggest event of the year. Head coach
Pat Popolizio
has brought NC State into the national spotlight. The emotional swings of the NCAA Championships can be extreme--while you see one of your athletes realize a lifelong dream, you watch another's heart get ripped out. See one of the
most exciting NCAA finals of all time
from the perspective of the two-time defending heavyweight champion
Nick Gwiazdowski
as he meets head-on with world champion
Kyle Snyder
.
Wild Man: Dan Dennis
Meet one of the most
interesting and entertaining personalities
in the sport of wrestling.
Daniel Dennis
had seemingly been done with the competitive part of his wrestling career when he
packed his truck and headed west.
But after a couple years of climbing around, literally, Dennis got the itch to compete again. Less than a year after his first match since coming back, Dennis made the Olympic Team, and will represent the United States in Rio this summer. Warning, kids: He's a
little rough around the edges, but lovable
at the same time.
The Champion: Daniel Cormier
He was a
two-time Olympian
and the current
UFC light heavyweight champion
, but most people don't know his full story.
Daniel Cormier
has gone through lot of dark times and extreme challenges in his life. We spent some time with the Daniel to find out what his day-to-day life is like as UFC champion. He was scheduled to fight
Jon Jones
in a rematch at UFC 200. Unfortunately, Jones was removed from the card for failing a drug test, and Anderson Silva was a last-minute replacement. Hear Cormier's
thoughts on the troubled Jones
and what he feels the future holds for one of the most talented fighters ever.
The Rising: Frankie Edgar
He was told that if you work hard and remain humble, good things will happen. Growing up as a wrestler,
Frankie Edgar
was a hard-working guy who accomplished a lot, but he feels that's not necessarily the complete case in MMA. According to Edgar, Conor McGregor got to where he is today as much from the way he talks as from his MMA skills. Hear the story of this
four-time UFC champion
who still feels he doesn't get the respect he deserves.
FloFilms will continue to tell the wrestling stories that you want to hear, that need to be told and that are a part of the history of our sport. Make sure you don't miss out on these game-changing stories.
Enjoy the greatest wrestling content on the planet and
Sign up for FloPro Today!