Dagestan Protests at Russian Nationals
Dagestan Protests at Russian Nationals
A few days ago, while preparing to follow Russian Nationals in this most important Olympic year, I posed the question on Twitter - "Who will win at 57 kilog
May 27, 2016
by Willie Saylor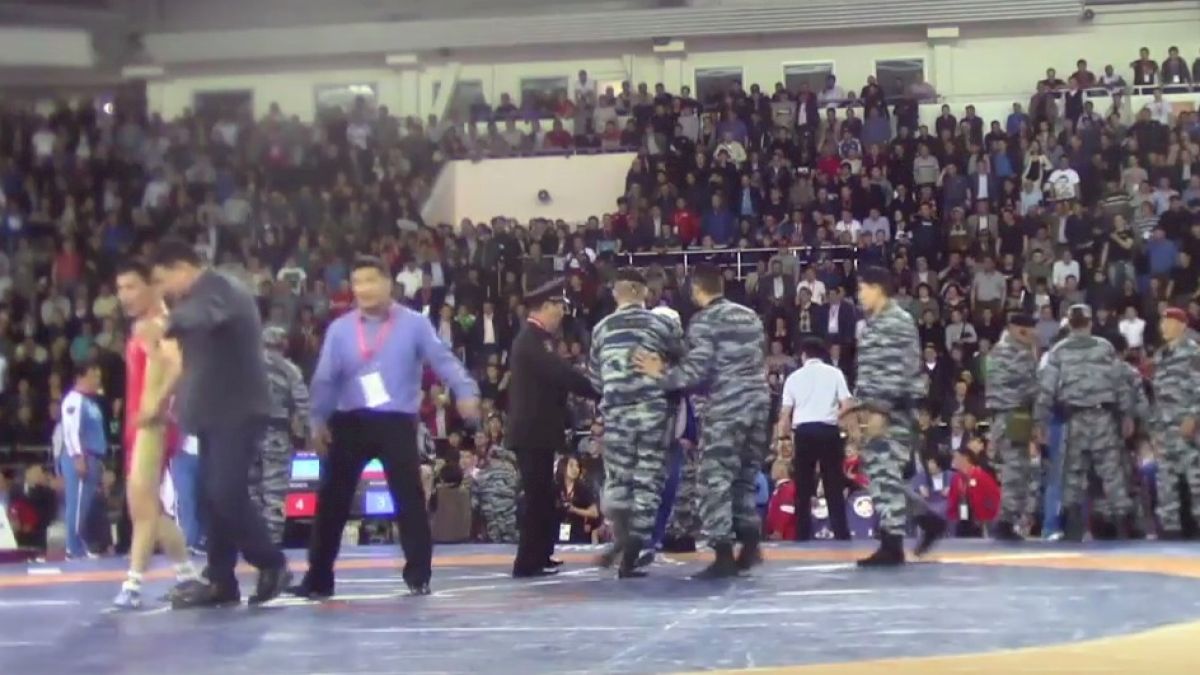 A few days ago, while preparing to follow Russian Nationals in this most important Olympic year, I posed the question on Twitter - "Who will win at 57 kilograms?"

Some wrestling fans that are far more engaged in the Russian scene and politics than I am responded that two-time World Champion, Viktor Lebedev, would be given all the breaks as he is not only the country's preferred Olympic representative, but would also be wrestling in his hometown of Yakutsk at Russian Nationals.

Those responses proved to be prophetic.

In the quarterfinals, Lebedev, who was Bronze at 2015 World Championships in Las Vegas and is currently ranked #3 was wrestling Ismail Musukaev, a Dagestani who is ranked #7 in the World.

Lebedev did indeed get the benefit of a pushout that was called a takedown, a point for the lost challenge, and a suspect call that put Musukaev on the shot clock while leading inside the final minute.

Lebedev wins on that shot clock point and all hell breaks lose.

Afterward, Dagestan, the most powerful wrestling state in the wrestling-crazed country, decided to boycott the rest of the event.