Today on
FloWrestling Radio Live
, 2016 133 pound NCAA Champion Nahshon Garrett announced he'd beat heading to Arizona State University to train for the Sunkist Kids.
Listen to the entire Nahshon Garrett interview by skipping to 42 minutes below.
Garrett was a four-time All American for Cornell and is set to graduate this Sunday. Garrett described the decision as being difficult, but ultimately one borne out of a desire for change and trust in ASU Head Coach Zeke Jones.
"I just really believe that I'll be able to excel with Zeke Jones," Garrett said. "I was very impressed with his intelligence about the sport of Freestyle Wrestling. I'm a man who doesn't want to be stagnant, I like change."
Garrett went on to mention that Coach Jones already has a plan laid out for him in terms of competition and that he will be focusing on making the World Team at 61kg. It was recently announced that UWW would host a World Championships this December for the Non-Olympic weights.
Zeke Jones had this to say about Nahshon's decision to head to Arizona State: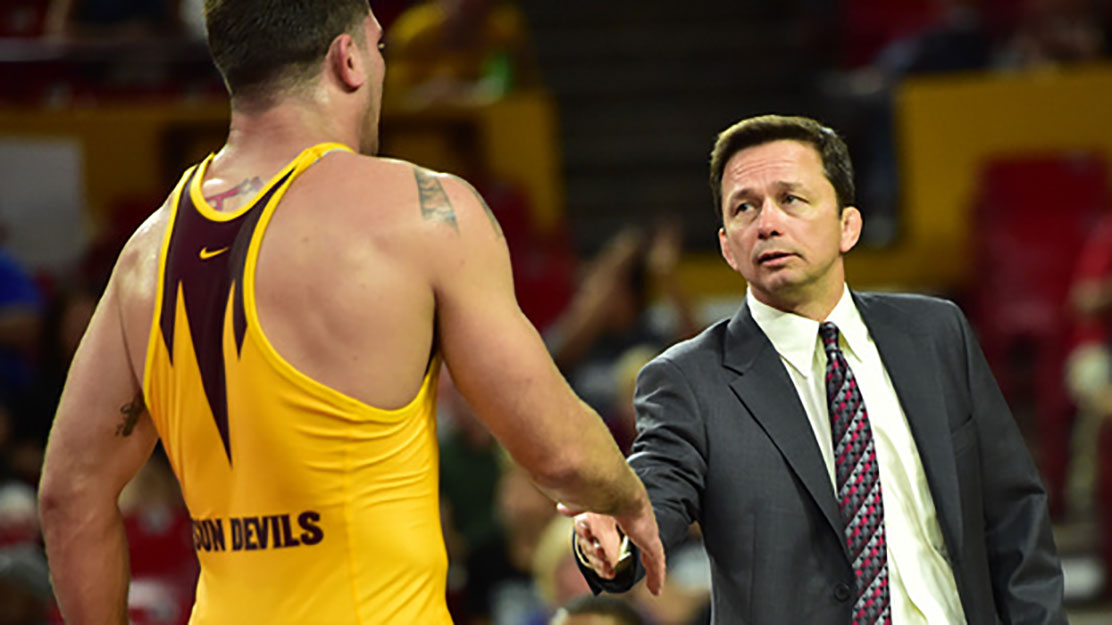 "We're happy to have Nahshon and his family join the Sunkist program and help him with his training here at Arizona State. Nahshon told me he was coming to Arizona because he said he could be limitless here. In his mind that meant not only could become a world and Olympic champion but he grow in his faith and provide for his family here.
"He knows that here he has no ceiling....as good as he wants to become, he can become. Nahshon has a different world view than most. His love and passion for his faith and for his family is most important to him and he believes Phoenix, The Sunkist Kids Wrestling Club, his church, and Arizona State gives him the best opportunity to serve both of them."
For ASU the idea of landing Nahshon will likely have a huge impact on the recruiting trail. ASU has struggled to land elite light weight recruits. With Nahshon on board, many recruits will be salivating at the prospect of training with a wrestler of Nahshon's caliber.
The Sun Devils landed the #1 recruiting class of 2015 which included Zahid Valencia, Anthony Valencia, Tanner Hall, Lance Benick, Josh Maruca and Josh Shields. The Sun Devils will be unleashing their monster class this year with most of the class having redshirted last year.