In 2009, former Indiana University wrestler Mike Palazzo took the reins as head wrestling coach at Lake Highland Prep (LHP). At that point, having a state champion was very rare for the program. But now, thanks to Palazzo, things have certainly changed.
I've been talking about it for years now, and I always tell my guys, 'Gauge yourself appropriately,'" Palazzo said. "Understand what good is, understand what great is, and all the way up the scale. You've got to really know how good a Pennsylvania two-time state champion or an NCAA DI champ or All-American is and everything in between. When you do that, you get kids' minds in the right phase.
So far, it's been exactly what the Highlanders needed. The mind-blowing heights he has been able to push them to makes Palazzo our clear-cut FloWrestling High School Coach of The Year.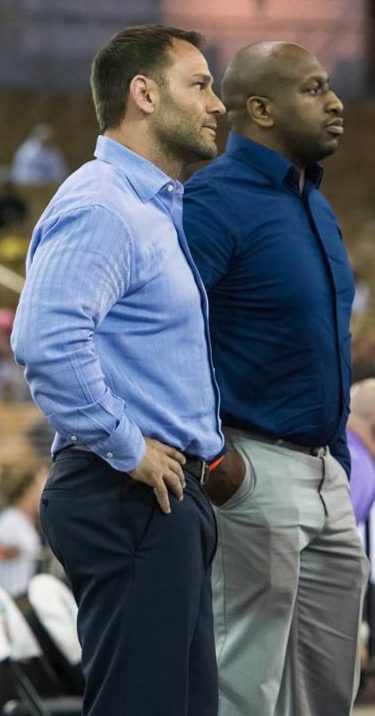 Not only does he require his wrestlers to assess their own talents, but he also sets, what he calls "crazy goals" for them. And with the record-breaking season they just finished, apparently the bar is being set perfectly. This year, they crowned nine – yes, that's right;
nine
– state champions out of the 10 finalists they had and finished with a grand total of 12 state placers.
"The goal was to have 10 state champs," Palazzo said. "We came close. We lost a one-point match or else we would have gone 10-for-10. But I'm very proud of how they finished the year."
With nine state champions – Kevin Ford was the lone runner-up at 182 with a 3-2 loss – they broke the old record of seven as they claimed their fourth state title in the last five seasons. It all comes back to the "crazy goals" he sets for his team that keep them humble and motivated.
"We want 14 champs and we know we can get it," said Palazzo. "It's no disrespect to anyone in Florida because there are some really tough guys here that are getting better and better, but one of our goals is to not lose to anyone in the state at all. Our guys talk more about winning national titles, so they push hard to get them."
However, the foundation of how great they are comes from understanding who they are and what they do.
We're down here in Florida where it's very easy to become a champion of your own little world, and that's not how I operate," he said. "Understand that these mini-goals are a good thing, but we are striving to be the best in the country, not just the best in Florida.
As they strive for their huge goals from year to year, one thing remains the same: making sure they take care of business in the classroom, as well.

Although Palazzo is an intense coach that loves to win, he knows the foundation of everything starts in the classroom. As important as it is to be in the wrestling room training hard to attain and surpass their crazy goals, it's even more important to do the work with the books.
"We talk a lot about being a good student all the time," he said. "I've seen a lot of wrestlers that wrestle their [butts] off and haven't missed a beat in the world of wrestling, but no one ever stopped to tell them that it's a problem that they haven't seen a 'B' on their report card. So I make sure my guys know that school is just as important."
With such an impressive finish to the end of the season, Palazzo was a clear pick for our FloWrestling Coach of the Year distinction. He's cleared leaps and bounds when it comes to improving his team on every level. He built a solid foundation, and keeps pushing his team to get more from every aspect of their lives.
For a while, I'd been away from wrestling. But then Flo popped up, and I saw how quickly we could get information and watch tape to make guys better, and it ignited that coaching fire again," Palazzo said. "So the things that Flo does for wrestling really helps.
2016 LHP State Champs
Ryan Chauvin
(106 pounds)
Noah Castillo (113)
Mason Wohltman (120)
Joe Silva
(126)
Jake Brindley
(145)
Erich Byelick (152)
Bryce Rogers (160)
Elijah Cleary
(170)
Ben Goldin (220)