All-Access: NC State
How Pop Became The Skip
How Pop Became The Skip
Have you ever seen Pat Popolizio's Twitter account and wondered why he's called "The Skip"?It originated from the relationship he has with his athletes. Dur
May 10, 2016
by Mark Bader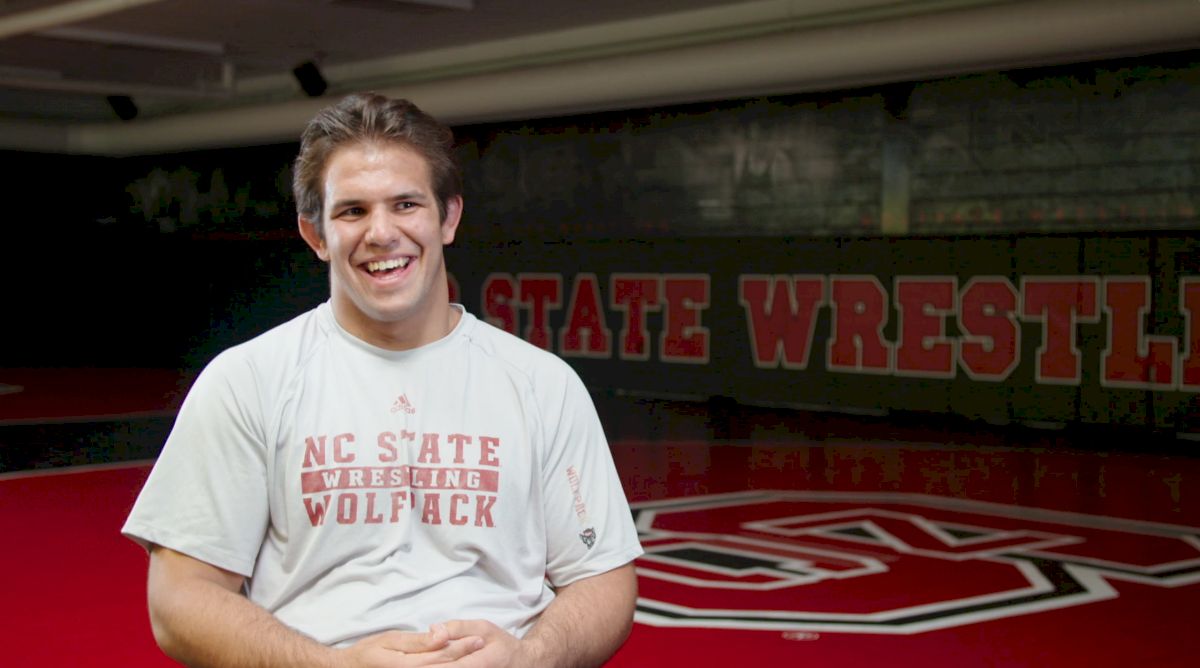 Have you ever seen Pat Popolizio's Twitter account and wondered why he's called "The Skip"?
It originated from the relationship he has with his athletes. During the time I spent with Coach Popolizio and the North Carolina State wrestling team while shooting "
All-Access NC State: Running With The Wolves
," I observed
Popolizio
as a coach, father-figure, and friend to his athletes. He isn't afraid to crack the whip, but he's also able to joke around and knows the guys won't take it too far because they respect him.
His new nickname originated while
Nick Gwiazdowski
was watching the MLB World Series this past fall. During the game, Nick noticed how they called the team manager their "Skipper."
Later, when Gwiazdowski did an interview with the school newspaper, he subtly referred to Coach Popolizio as their "Skip." He did it a couple times throughout the interview, assuming the quotes would never make it in there.
Gwiazdowski was wrong.
The quotes were published, and Popolizio asked Gwiazdowski was that was all about. He told him what it meant and where it came from, and then the fun began.
They made a deal. If North Carolina State beat Missouri in their dual meet, Popolizio would have to change his name on Twitter to "The Skip."
As we know,
The Wolfpack did beat a tough Missouri team in that dual meet
. A man of his word, Popolizio followed through on the deal.
The FloFilms series, "All-Access NC State: Running With The Wolves," takes you deep behind the scenes as the nation's top dual meet team competes at the NCAA Championships in New York City.
Episode three is definitely my favorite—
​w
e get to hear Gwiz and Pop talk about how they first found out about Kyle Snyder coming out of redshirt.
It also shows the moments immediately before the match, the best parts of the match, and the aftermath.
Best of all, it opened my eyes to what a class act Nick Gwiazdowski is.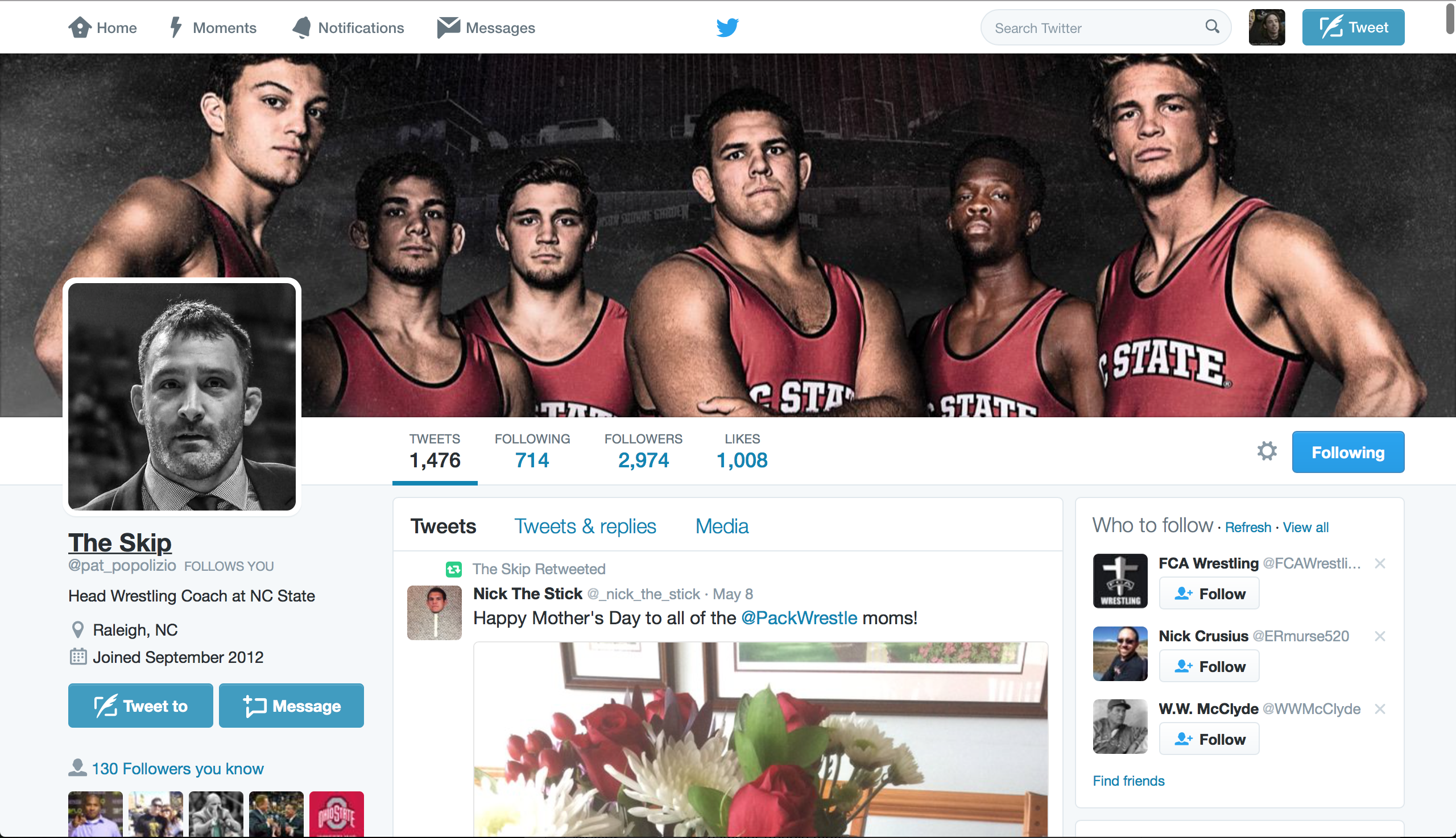 Highly suggest watching it if u want to know how my coaches,team & me think. @FloWrestling another top shelf production. Thank you. #gopack

— Nick Gwiazdowski (@NGWIZZZ) May 5, 2016
WATCH
All-Access NC State: Running With The Wolves:
Episode One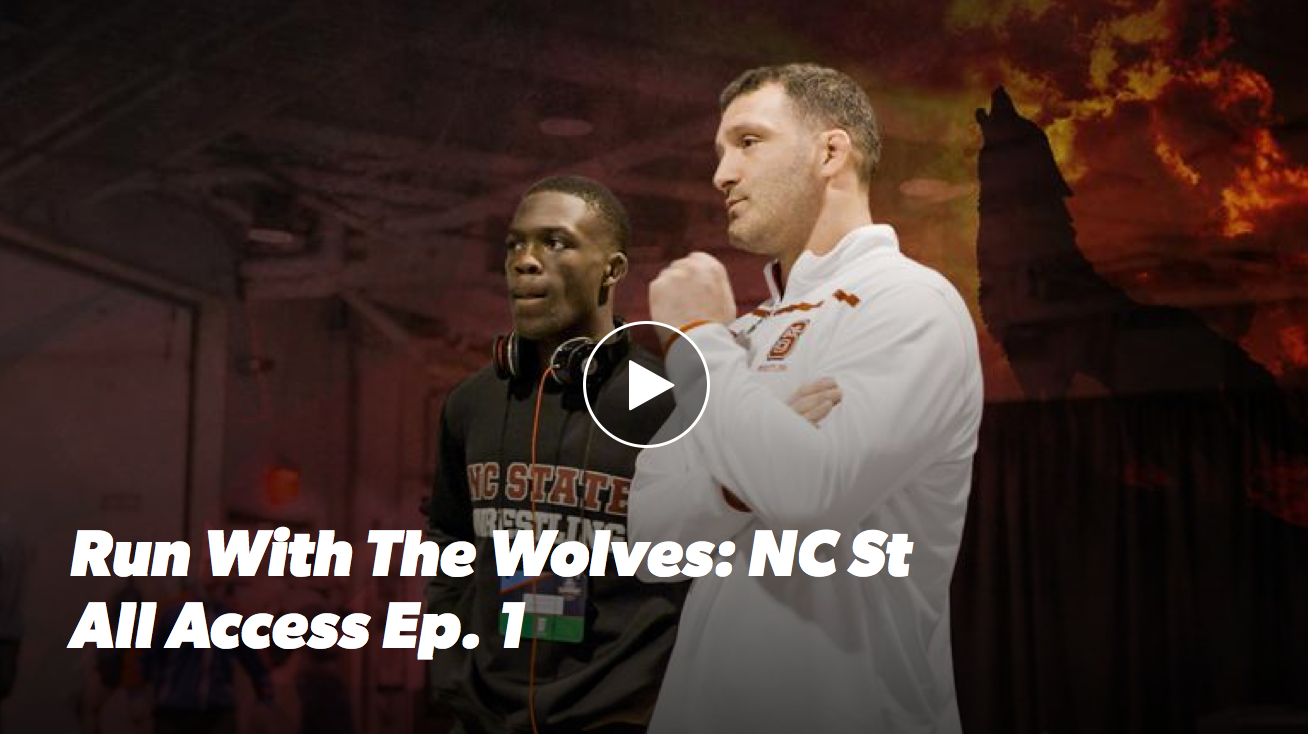 Episode Two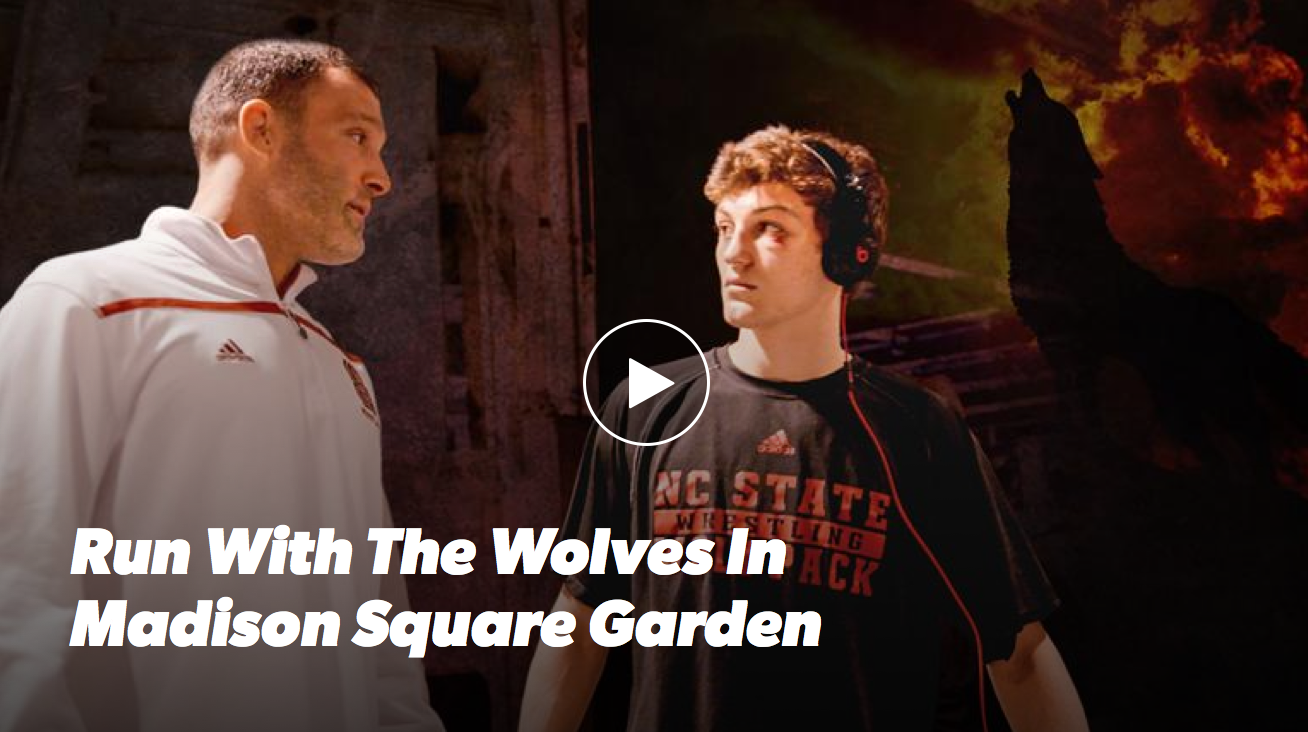 Episode Three