Rollie Peterkin: From Wall Street To The Cage
Rollie Peterkin: From Wall Street To The Cage
Rollie Peterkin has had a crazy few years. After his college wrestling career ended in heartbreak, he began working on Wall Street as a bond trader. But he
May 2, 2016
by Ryan Holmes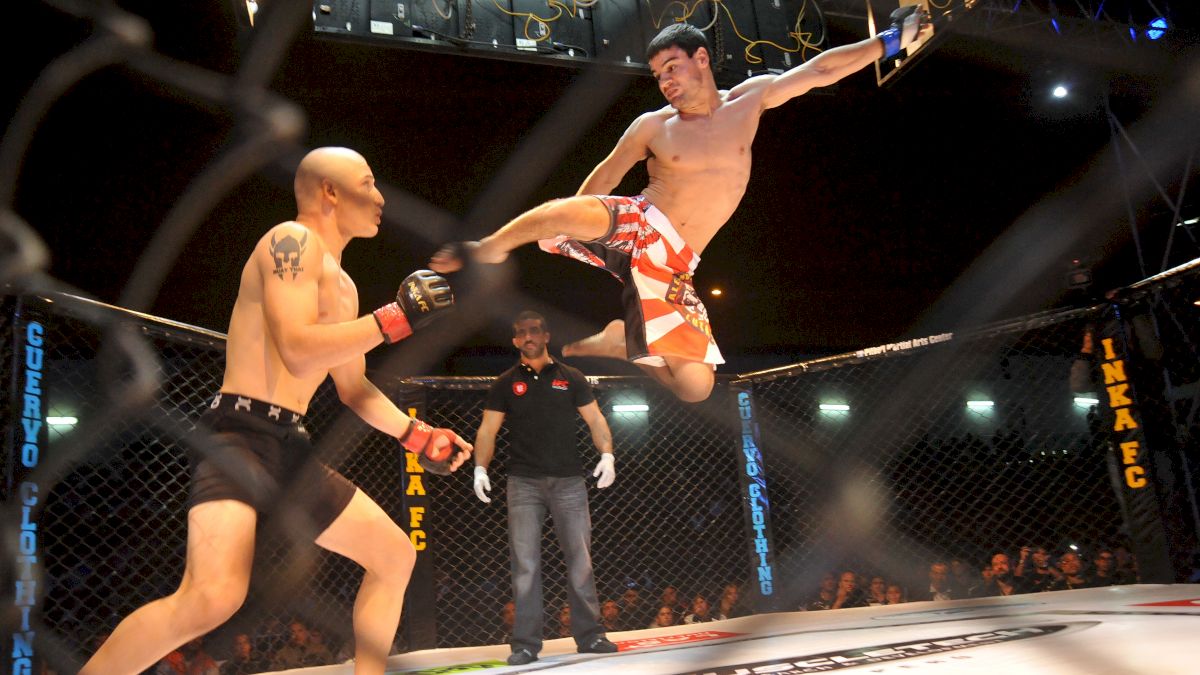 Rollie Peterkin has had a crazy few years. After his college wrestling career ended in heartbreak, he began working on Wall Street as a bond trader. But he missed the sting of competition. One day he decided to quit his job, move to Peru, and launch his MMA career. In his new book, "The Cage: Escaping the American Dream," he details his journey from yuppie Manhattanite to blood-soaked South American warrior.
He shared the opening chapter with us, which details his career-ending loss at NCAAs as a senior.
You can purchase it here:
http://www.amazon.com/The-Cage-Escaping-American-D...

The dull roar of the crowd echoed in my ears as I fell to my knees in the middle of the mat. I couldn't breathe. I couldn't move. The realization of what had just happened tore through me like a bullet. I was finished.
It was the last wrestling match of my college career and I had gotten pinned. If I had won, I would have been guaranteed a spot on the podium as an NCAA All-American. It was something I had always dreamed about, and this year was my last chance. I had beaten many top-ranked wrestlers during the season, but now, for the third year in a row, I was eliminated in the final round. I had fallen short and now I was done forever.
I got up, shook my opponent's hand, and staggered off the mat in a daze. I stumbled into the concourse of the Wells Fargo Center and collapsed against the cold concrete wall. And I cried.
I sobbed and sobbed until snot ran down my face. I sat with my head tucked between my knees, still sweaty and shirtless. I struggled to catch deep breaths of air between hysteric outbursts. Other wrestlers and coaches passed through the concourse, but I didn't care. I was in a different world.
When I finally caught my breath, I stood up and rushed through the concourse to meet my father. I kept my head down and wiped the tears from my eyes. When I saw him, I fell apart again. We hugged and I cried into his shoulder until his shirt was soaked in tears. He held my head and tried to comfort me.
"Rollie, I'm so proud of everything you've done."

Whenever I lost a match as a kid, he would always say, "You did a great job!" I would reply, "No I didn't! I LOST!" This time I didn't say anything. I had no words.
I thought about all the sacrifices my parents had made for me over the years. I knew they always wanted the best for me, but now I felt like a complete failure. I erupted in another bout of tears as my entire wrestling career flashed before my eyes.
Seventeen years earlier, I was doing handstands in the driveway when a neighbor commented that I would make a good wrestler. The next week, my parents enrolled me in a local youth program. After the first practice, I knew right away that this was the sport for me.
From that day forward, I rarely missed a practice. As the years passed, I started winning tournaments and traveling further around the country. By this time, I had quit soccer and baseball because I hated team sports. I didn't want to rely on other people. Winning was so much more fun when it was just me out there. And losing, as I was discovering, was that much worse. When I lost, I couldn't blame the goalie or the quarterback—it was me and only me out there. And the losses tore me up.
In high school I became a three-time Massachusetts state champion. In summer competition, I won nationals twice. For my last two years of high school, I went to a boarding school in New Jersey called Blair Academy, which was famous for its wrestling program. During my first year, we won a national title as a team. Wrestling was a religion at Blair and every day I trained with the most elite athletes in the country.
I was recruited to wrestle for UPenn and I qualified for nationals three consecutive years. Each year, I beat many of the top competitors during the season. I won over 100 collegiate matches, which was a notable achievement by itself. But that didn't help me at the NCAA tournament, where I suffered heartbreak in the same round for three years in a row. I had been working towards this moment for the previous seventeen years of my life and it all came down to one day in March. And I had failed.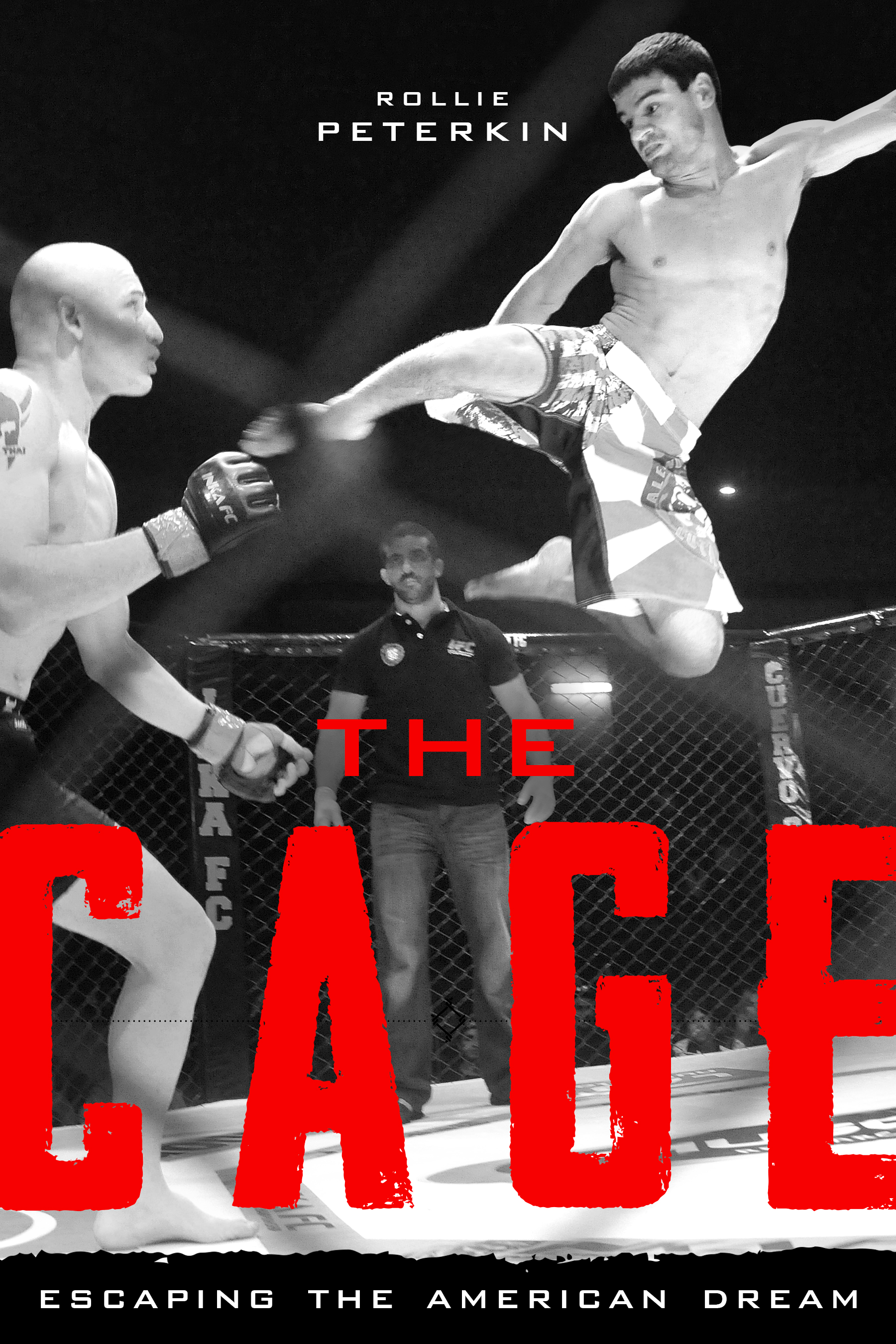 That final year, the NCAAs were held in Philadelphia, so UPenn alumni and supporters flocked from all corners of the globe to attend. They had rented out the entire top floor of the Loews Hotel for the celebrations following the tournament. There were speeches and toasts and everybody was having a good time, but I just wanted to shrink away from it all and disappear.
I spent the remainder of my senior year wallowing in anger and self-pity. I drank a lot, and that sometimes helped. Other times I would wake up in the middle of the night, panicked and sweaty, with the image of that last match searing my memory.
Eventually, I chased the feelings of pain and resentment into the remotest corner of my brain, and sealed them off, brick by brick, like a spiteful Poe character. I could talk about that moment, and maybe even joke about it with a few friends, but I couldn't let myself actually feel it.
Throughout my whole life, wrestling had always been there for me. No matter how crazy my personal life was, I went to practice each day and checked those feelings at the edge of the mat. Now, I was beginning to realize, I would no longer have that. I hadn't just lost the tournament, but I was losing the sport that had been so important to me.
My friends would try to console me by shifting the focus to the future. "You're lucky," they said. "You have a great job offer that people would kill for." I bit my tongue and nodded.