TERRY: The Film
Terry Tuesday: Where Else Did Terry Consider Going To College?
Terry Tuesday: Where Else Did Terry Consider Going To College?
Can you imagine a world where Terry Brands didn't go to Iowa?It seems unthinkable. No way would he have even considered anywhere else, right?Wrong.More unse
Apr 15, 2016
by Mark Bader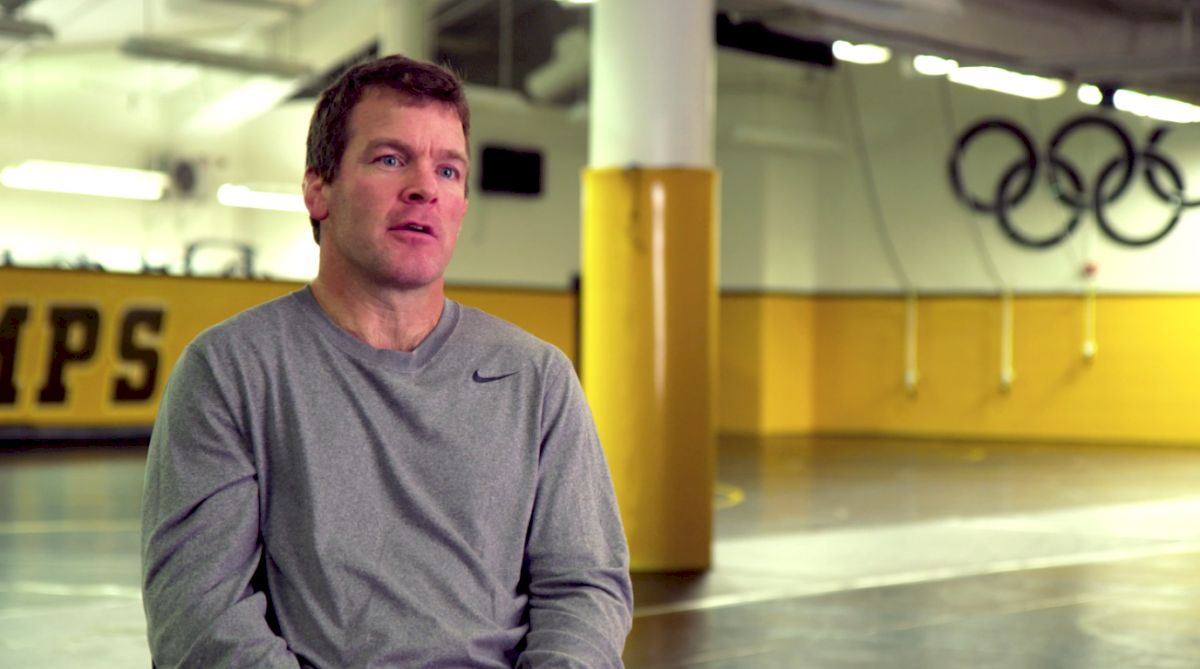 Can you imagine a world where
Terry Brands
didn't go to Iowa?
It seems unthinkable. No way would he have even considered anywhere else, right?
Wrong.
More unseen footage from the filming of
TERRY
is making its way to the surface this week as we introduce the story of Terry's recruiting process. Watch as he reveals that he did indeed consider going somewhere other than Iowa to take his talents in the pursuit of NCAA titles.
But where? And why? Iowa sure seemed like the perfect fit for Brands, especially when you consider this was pretty much at the height of the dynasty under coach Dan Gable.
In the video and interview transcript below,
Dan Gable
and Terry recall the Brands brothers' recruiting trip to Iowa back when they were in high school.
Joe Williamson:
"Did you ever consider going to any other university?"
Terry Brands:
"Yes, I did. I was very confused...
"Wisconsin. They had Andy Rein, Dave Schultz and Azevedo were there. I mean, think about that staff. Don't think I didn't know who those guys were just because they didn't wrestle for Iowa. Two of those guys were Olympic finalists, and one of them was an
Olympic Gold Medalist and world champion in Dave Schultz
. And Dave Schultz was Dave Schultz.
"That was tough.
"And then there was Purdue with Mitch Hull, and there was Minnesota with J Robinson.
J Robinson was a coach here, he worked with Gable
for nine years or seven years, whatever it was.
"Gable's method was to be Gable — that's how I see it. He was himself."
Dan Gable:
"On their first trip, for recruiting, they got in a car wreck on the way down. And they had to call and say they were going to be delayed for a while."
Terry Brands:
"I said, 'Hey, this is Terry Brands — we got in an accident and won't be making the unofficial visit.'"
Dan Gable:
"They had slid their car under an eighteen-wheeler. They were fine, but there was a lot of damage. They had to get another car or something."
Terry Brands:
"He goes, 'driving too fast, huh?'
"And just like that. It was this guy, he sounds like my dad or my mom.
"Gable was Gable, you know. It was about, 'you know why you're coming here, right? You know why we want you? You know what this is about? It's about winning NCAA Championships.'
"And you're hearing this guy talk to you and lay out the plan. In my mind anyway, I could see it unfold. It's a day-to-day process — you've got to embrace it.
"We knew. We knew. Gable came up and saw us and Tom signed that night. And I waited until the next morning because I had a promise I had to fulfill. I was supposed to get a hold of a coach and he wouldn't answer his phone so I waited until the morning to sign.
"And the rest is history."
TERRY
chronicles the decade-long Olympic journey of legendary wrestler Terry Brands, offering unprecedented access inside the life and mind of one of the sport's most iconic and enigmatic figures.
This retrospective examination of Terry's successes and failures is set against the exhilarating backdrop of the 2015 US Open in Las Vegas as Terry guides protege Anthony Ramos in his second year of international competition.
WATCH:
TERRY Today!