FloFilms: NCAA Championships
FloFilms: NCAA Championships
Iowa, Minnesota, Terry Brands, NCAA Wrestling Championships, Oklahoma State, Missouri
Mar 15, 2016
by Mark Bader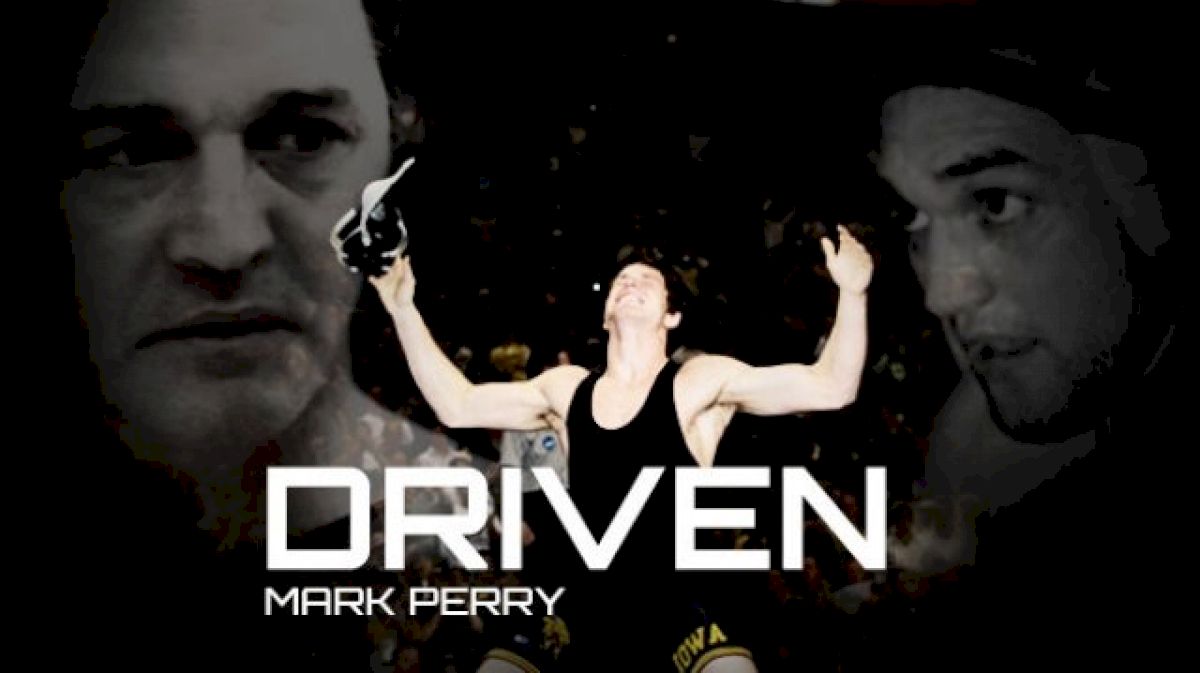 The Iowa Hawkeyes opened up their doors for the first ever FloFilms feature four years ago and,
The Program: Iowa
​was born.
Since that time we have increased our focus and emphasis on creating these documentary series that tell the in-depth stories of the biggest programs and brightest stars in our sport. With NCAA Wrestling Championship week upon us, we invite you to sit back, relax, and enjoy some of the best NCAA stories that have been told on FloWrestling.
Born and raised in Stillwater, OK, it was a foregone conclusion that
Mark Perry
would end up in the Oklahoma State orange. Then he did the unthinkable when he went to OSU's bitter rival, Iowa. Within the rivalry between the Hawkeyes and Cowboys was a rivalry between Perry and Johny Hendricks, who was recruited by Perry's uncle, and OSU head coach,
John Smith,
instead of Mark. Perry lost to Hendricks every time they wrestled until their final meeting in the NCAA finals where one of the most dramatic finishes in NCAA finals history took place. This video was a breakthrough feature for FloWrestling and was a sign of things to come.


Destin for greatness,
Cary Kolat
was untouchable in the state of Pennsylvania. From a young age Kolat was dominant. He was pushed to extremes by his father, who once brought a cattle prod to practice. After an undefeated high school career, Kolat went to Penn State, where he finished 2nd and 3rd at the NCAA tournament as a freshman and sophomore which was failure in his eye. After unfavorable finishes, he transferred to Lock Haven and won two NCAA titles, but it wasn't the
storybook ending that Mark Perry experienced
. Kolat was ready to be done with college wrestling and focus on freestyle. But he had no idea what was in store for him at the World and Olympic tournaments, but it would forever change his life.
​


"The Program" at Iowa was the very first FloFilms feature done back in the fall of 2012. The Hawkeyes were coming off a 3rd place finish at the 2012 NCAA Championships and were gunning for returning champions, Penn State. In this episode,
Tom Brands
makes it very clear that the expectation every single year at Iowa is the same; to win the NCAA Championship. It is a very similar situation this year as Penn State heads into the NCAA Championships as the heavy favorite and Iowa is striving to overcome them.
Nahshon Garrett is an amazing wrestler and the favorite to take home the 133lbs NCAA title this year. The product of an unstable upbringing, Nahshon has defied the odds to not only make it into college and wrestle, but become a three-time All-American, who looks to cap off his career with gold. This moving episode will help you gain a whole new level of respect and understanding for what
Nahshon Garrett
has been through and who he is. How can you not be a fan of this guy?


One of the most dominant and popular college wrestlers of the 21st century,
David Taylor
has a wrestling style and personality that has resonated with the wrestling community. As a freshman, he entered the NCAA finals undefeated but was pinned by former teammate Bubba Jenkins. A year later he dominated his way to the title, recording a tech fall in the finals and was instrumental in helping propel Penn State to four straight NCAA team titles during his career. Watch the Magic Man get stitches, play Madden, and have a sandwich named after him at a local restaurant near Penn State.


In a rare case last year, the Ohio State wrestling team voted three freshmen as captains of their team. What was even rarer is that those three freshmen placed first, second and third at NCAA's and the Buckeyes brought home the NCAA team title.
Kyle Snyder
,
Nathan Tomasello
, and
Bo Jordan
all came to Ohio State to be national champions, both as individuals and a team. In this episode, you will find out what makes these three young men so mature, driven and ready to lead. The success of these three was instrumental in Ohio State's team national championship.


Break out the tissues for this one. Just before the start of his freshman season,
Isaiah Martinez
found out that his father had stage four liver cancer
.
Martinez let the situation motivate him to win for his dad, who was his wrestling coach when he was a child. Imar did what nobody had done since Cael Sanderson, he ran the table and was an undefeated NCAA Champion as a freshman. In this episode, we see Isaiah in a Skype session with his dad, which we now know was one of their final interactions. His father passed away one day after the
first episode
aired. Like I said, break out the tissues, you're going to need them.


Four NCAA titles at four different weights. It had never been done until Cornell's
Kyle Dake
did it. Some have considered him the greatest of all time; "The G.O.A.T." We visit with the champ during his senior campaign as he prepares for his final run at NCAA's. The matches that Dake had with David Taylor, to that point, had all been razor thin victories for him. Once again, the two best wrestlers in all of college wrestling were on a collision course for the NCAA finals.
How did a small school like Edinboro come to be a force in division one wrestling? It's an interesting story. Former athletic director Jim McDonald was sick of seeing his wrestling team get beat so he called
Dan Gable
for some advice. McDonald took that advice and ran. He brought in
Bruce Baumgartner
and Mike Deanna to build the program from scratch. McDonald worked endlessly with the two up and coming coaches and after years of scratching and clawing, Edinboro has defied the odds to become a traditionally strong Division I program.
Attitude. If there is one wrestler who has attitude, it's
Tony Ramos
. The Hawkeye graduate and 2x World Team member wrestles with a snarl on his face and a chip on his shoulder. But his persona on the mat doesn't necessarily follow him off the mat. Ramos was third as a sophomore, second as a junior and capped off his college wrestling career with an overtime win in the NCAA finals. Had he fallen short in that match he likely would have retired, but instead he has become the guy to beat and the favorite to make the 2016 Olympic Team.
Logan Stieber wasn't far behind Kyle Dake on the 4x NCAA train. After taking out
Jordan Oliver
in a controversial NCAA finals win, Stieber came back on the scene the next year and became very dominant. We get to follow along a day in the life of
Logan Stieber
for an inside look at, what we now know, was the building of an NCAA championship team.
All you need to do is look into the eyes of
Chris Perry
to know he is obsessed with wrestling and winning. He came from the greatest American wrestling family and competed for the most successful college program ever. Coming into college, Perry was very confident in himself, but he was quickly humbled. After coming up short, not just once, but twice, at the NCAA Championships, he finally captured an NCAA title in dramatic fashion as a junior.


Take a behind the scenes look at the NCAA Championships through the lens of the Missouri Tigers. When
Brian Smith
took over the program, Missouri was the doormat of the Big 12, but 17 years later they entered the NCAA tournament ranked #1 looking for their first team title. This series will help you feel the roller coaster of emotions that this tournament can evoke. From the highest of highs to the lowest of lows in a matter of minutes, the NCAA Wrestling Championship is the greatest sporting event on the planet.


If you look at
Gabe Dean
right now, you see the returning NCAA Champ, who appears as though he is going to repeat this year. But things weren't always so bright for the Cornell junior. Gabe had his struggles early on in college and even wanted to quit at one point. Dean obviously didn't quit as he ended up making a huge splash at the Southern Scuffle his freshman year when he defeated
Ed Ruth
, who was riding an 84-match winning streak at the time.


Legendary head coach
J Robinson
had a falling out at Iowa and resigned his position coaching alongside Dan Gable. In 1984, he took over a struggling Minnesota program that had finished 34th the year prior. But Robinson had a plan and a vision, and he got to work immediately.
Marty Morgan
won an individual NCAA title in 1991 and then in the late 90's Tim Hartung, Chad Kraft, and Brock Lesnar started paving the way for Minnesota to bring home NCAA team trophies. After coming up just short more times than they would have liked, Minnesota had a fairytale ending at the 2001 NCAA Championships, winning the team title and having an All-American at every weight.
This list would not be complete without the greatest wrestling film ever made. TERRY has made waves throughout the wrestling world.
Terry Brands
was a two-time NCAA champ and much like his international career, it is the losses that he thinks about more today than the wins. Get a thorough understanding of what makes Terry Brands the person he is. Intense. Competitive. Stubborn. Caring. Thoughtful. Driven.
This is literally the best wrestling content ever produced on the entire planet. Do yourself a favor and
sign up for FloPro today.
You will not be disappointed.
If you get through all of these episodes and need some more suggestions hit me up
@marksbader
.