PA Coaches Make Mockery Of Dual Meet
PA Coaches Make Mockery Of Dual Meet
Central Dauphin and Cumberland Valley have always been fierce, fierce rivals. This week, it escalated to a whole new level. This weekend, the rivalry went f
Feb 7, 2016
by Christian Pyles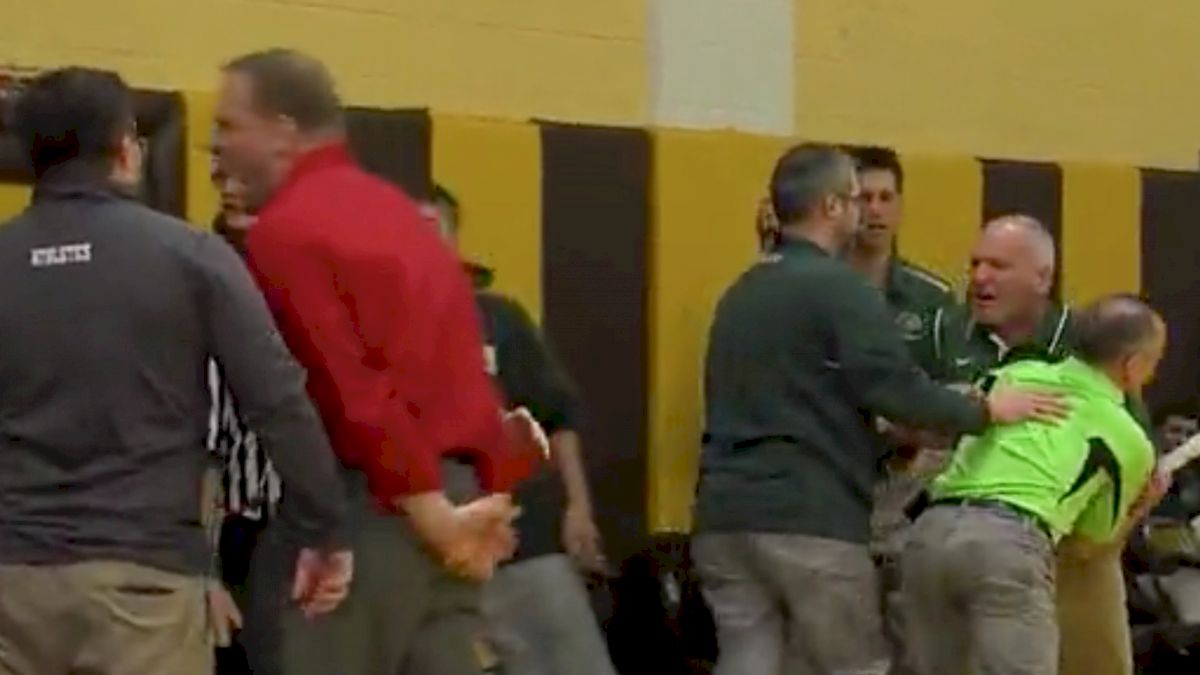 Central Dauphin and Cumberland Valley have always been fierce, fierce rivals. This week, it escalated to a whole new level.

This weekend, the rivalry went from spirited, to embarrassing, to a black eye for high school wrestling.

The dual was for the Class 3A District 3 team championship. In a tight dual match two disqualifications caused an absolute scene where opposing coaches had to be restrained from fighting. It began in the 160 pound match, Cumberland Valley's Felix Belga was disqualified after being called for an illegal slam and his CD opponent Phil Petrina not being able to continue. The CV crowd and coaches all felt Petrina could have continued but that CD was taking advantage of the rule to get 6 points.

Fast forward to the last match of the night . The 195 match between Cumberland Valley's Trent Cook and Central Dauphin's Hunter Nielson was stopped after Nielson had, what looked to be an innocuous head tap called illegal . Cook appeared fine, and went back to continue, but that's when Cumberland Valley's Head Coach Dave Heckard urged the trainer to look at Cook's eye. Cook wound up not continuing making the match 28-28 and after tiebreaker H, it was determined Cumberland Valley was the 29-28 winner.

During the moments where Cook was being evaluated, Heckard and Central Dauphin Head Coach Jeff Sweigard caused the scene to escalate significantly. Heckard taunted the CD crowd and coaches. Sweigard had to be restrained from trying to fight members of the Cumberland Valley coaching staff.

Take a look at the videos below for the phantom eye poke, to the illegal slam that caused the embarrassing scene in PA.