Pro Wrestling League Is Success In India: How Can We Replicate It?
Pro Wrestling League Is Success In India: How Can We Replicate It?
The Pro Wrestling League in India recently completed their first season with Revanta Mumbai Garuda taking home the title. Every account I have read has rave
Jan 13, 2016
by Brock Hite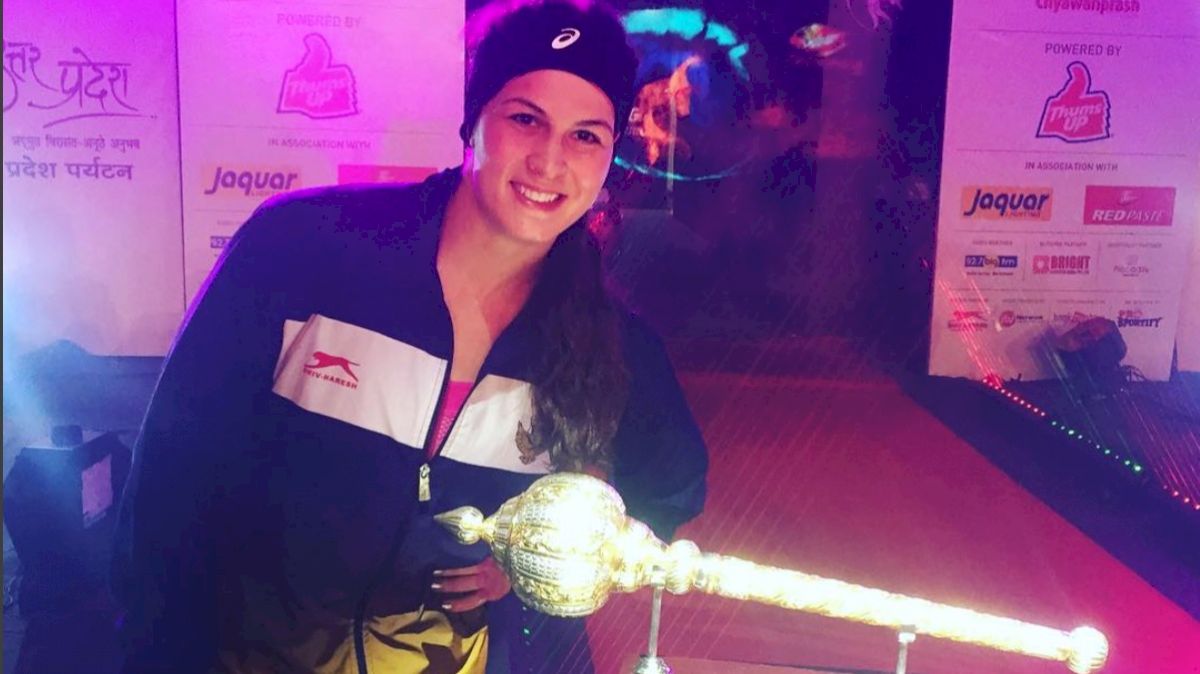 The Pro Wrestling League in India recently completed their first season with Revanta Mumbai Garuda taking home the title. Every account I have read has raved about the product Pro Wrestling League was able to produce. I also was able to catch up with Revanta Mumbai Garuda team captain,
Adeline Gray
, to hear her takeaways from the league's inaugural season. Many have tried to create a successful league in the United States, without anyone being exactly on target. Let's look at the league structure and why India was able to hit the ground running in the league's first season.
Before we get started with trying to compare
Pro Wrestling League
with any American League, keep a few things in mind. India is currently the fastest growing economy in the world with a 7.5% growth rate. They also do not have a saturated market of established professional sports. Wrestling often lands between fifth and ninth in popularity polls in India. This is in stark contrast to the United States where wrestling is well outside of the top ten in viewership. The competition for market space is very fierce here in the United States .
Pro Wrestling League Structure
Pro Wrestling League is comprised of six franchises representing different cities in India. The franchise owners built teams from an auction, with fees paid for the wrestlers going to the league. Franchises received a 2 crore ($300,000) opening budget with which to bid on athletes.
World champions such as Adeline and Vladimir Khinchegashvili had a base bid price of Rs. 33 lakh ($49,352) and lower tier native Indian grapplers had a minimum bid price of Rs. 7 lakh ($10,468). The auction was capped at 2 crore for each franchise.
Yogeshwar Dutt, an Olympic bronze medalist, drew the highest bid at 39.7 lakh ($59,372) on the men's side. However, Oksana Herhel of Ukraine drew the highest bid of any wrestler as she was auctioned for Rs. 41.3 lakhs ($61,765).
Each team was comprised of nine wrestlers across five male weight classes and four female weight classes, and had to include five Indian wrestlers and four international wrestlers. This was a great way to capture both the international and domestic markets, and to attract female spectators.
Adeline was a big part of this latter push as she was the team captain for Revanta Mumbai Garuda. Alyssa Lampe also represented the United States in the league, winning two matches for Bengaluru Yodhas.
They wanted fans and they wanted women too, which was awesome. They have a huge push for women's equality and they were using the platform of wrestling. - Adeline
Seven bouts were wrestled in each match, except for the championship final where all nine weights were wrestled. Each team would block a weight class. Blocks were a neat strategy, but could disappoint the crowd. Captains could not be blocked, and a weight class could not be block in consecutive matches. The scoring was simple: win the bout and get the point for your team.
After the pool schedule, four teams made the semifinal round. This single elimination bracket determined the champions of the league. Revanta Mumbai Garuda went undefeated through the pool prior to winning the bracket to win the inaugural league championship.
Revanta Mumbai Garuda
Adeline wrestled for the championship team and served as team captain. Being team captain seemed to have one purpose: the other teams couldn't block the team captain's match. It was a great strategy for Revanta Mumbai Garuda to choose Adeline as the captain to keep their most dominant wrestler from being blocked.
Revanta Mumbai Garuda's owner has cashed in on several shopping malls to build his fortune. He believes in the Pro Wrestling League, and hopes it can capture the Indian people like it's most popular sport, cricket. Adeline seemed fond of her owner who supported the team financially, and in person at most of their matches.
Adeline wasn't alone when it came to international star power on her team. World bronze medalist Odunayo Adekuoroye (Nigeria) and #6 ranked Elizbar Odikadze (Georgia) had fantastic showings for the championship team. Out of the trio, Odikadze was the only one to drop a bout, but he avenged his loss to Valeri Andriitsev when it counted most in the final.
Gray defeats Vasilisa Marzaliuk, world bronze medalist from Belarus
Prize Money
The prize pool was Rs. 3 Crore, just shy of $500,000. Prize money was distributed to franchises based upon their league standing. This was a nice reward for the franchise owners that put a lot of money into the league. Many of these owners believed in the sport and invested large sums of money to purchase their franchises.
Revanta was my team owner who was a very kind man. He wanted to get into sports and he believes in athletics.-Adeline
Corporate Sponsorship

This is where the Pro Wrestling League appears to have outdone American counterparts. I don't have knowledge of contracts, but the prize money pool had to be funded somehow. They locked in major brands to sponsor the league. According to The Hindu Business Line, revenues topped ₹22 crore. That is equal to just shy of $3.3 million.
The headline sponsor is Dabur Chyawanprash, think Airborn in United States terms. They successfully captured outside advertising dollars. Many of the leagues in the United States have a hard time capturing advertising dollars outside of the wrestling community. Securing this outside money is very key to sustaining the league, and making it profitable for future seasons.
Thumbs Up was another huge corporation to sponsor the league. Thumbs up is an Indian cola company that was purchased in 1993 by Coca-Cola. Thumbs Up captures the lion's share of the cola market in India.
By having major brands sponsor the league, Pro Wrestling League was able to convince corporate India that the wrestling community is growing and a worthwhile investment. Can wrestling in India have a bigger reach than wrestling in the United States, or do we not position leagues correctly to corporate America?
Live Gate
Adeline had to correct me as I referred to the tickets as "cheap." Tickets were sold for Rs. 50, 100, 300, 500, 1,000, 1,500. When converted to US dollars the cheapest tickets checked in at just under a dollar and the most expensive tickets were a little over $20. That is cheap for US standards, but not necessarily in India. "I would consider them the equivalent to Rockpile tickets at a Rockies game," Adeline explained.
They had great crowds, which is important to the finished product being broadcast on television. "Any day that there wasn't a big work day the next day, we were packed."
I believe that American leagues focus too much on the gate. If a cheap ticket provides a packed arena it's value goes alot further for the corporate dollar being spent. They want their signage to be seen in the arena, they want their brand to be associated with a festive and passionate atmosphere. Create this atmosphere at the expense of the live gate. Give the tickets away if needed. At all costs pack the venue for eyes to see signage, and for the product to look good for the camera.
Broadcast Partnership
Pro Wrestling League was able to land a broadcast partner in Multi Screen Media(MSM). MSM owns the Sony Network and broadcasted the matches on Sony Max, Sony Six, and Sony Pal. MSM has a great reputation for promoting and growing sporting events in India. Hopefully their wide net was able to reach a large audience and move the league forward for future seasons of Indian wrestling.

Shortcomings
The block system explained earlier could upset fans. If I showed up to watch a particular wrestler and their weightclass was blocked, tough luck. However, this block system also allowed for resting athletes. Wrestling seven times over a three week span is very unconventional for senior level athletes. The block was good for the athletes, but could have been disappointing for the fans.
The short schedule was both good and bad. To keep the interest of today's fans it is best to have a short season. The three weeks was a perfect amount of time for Pro Wrestling League to jump into the spotlight without wearing out its welcome. This wasn't ideal for athletes to make weight several times and compete in such a short time span. Finding the right mix of what is best for the league and the athletes is imperative for leagues to continue to draw the best talent.
What Can Wrestling In The United States Learn?
I believe American leagues can be successful, but they have to blend the successful principles from the NCAA Championships and successful pro leagues from around the world.
Adeline believed location was paramount to the success of the arena production for Pro Wrestling League.
If we hosted a league in Iowa? People would come and people would love it. They hosted the league in their popular state. They loved it and it was awesome. They sold out the venue because it's sort of where their heart blood of wrestling is.
Getting a great crowd is the tip of the iceberg. It is what people see, but the corporate money is what we need to capture. Wrestling can capture eyes and be a valuable advertising sport. We need to prove it to corporate America to get money flowing to our professional athletes.