Top 20 Best Lines from Terry Brands Film
Top 20 Best Lines from Terry Brands Film
What can we say about the Terry Brands film that hasn't already been said? The reviews and reactions from the movie have been great and wrestling fans are g
Jan 12, 2016
by Mark Bader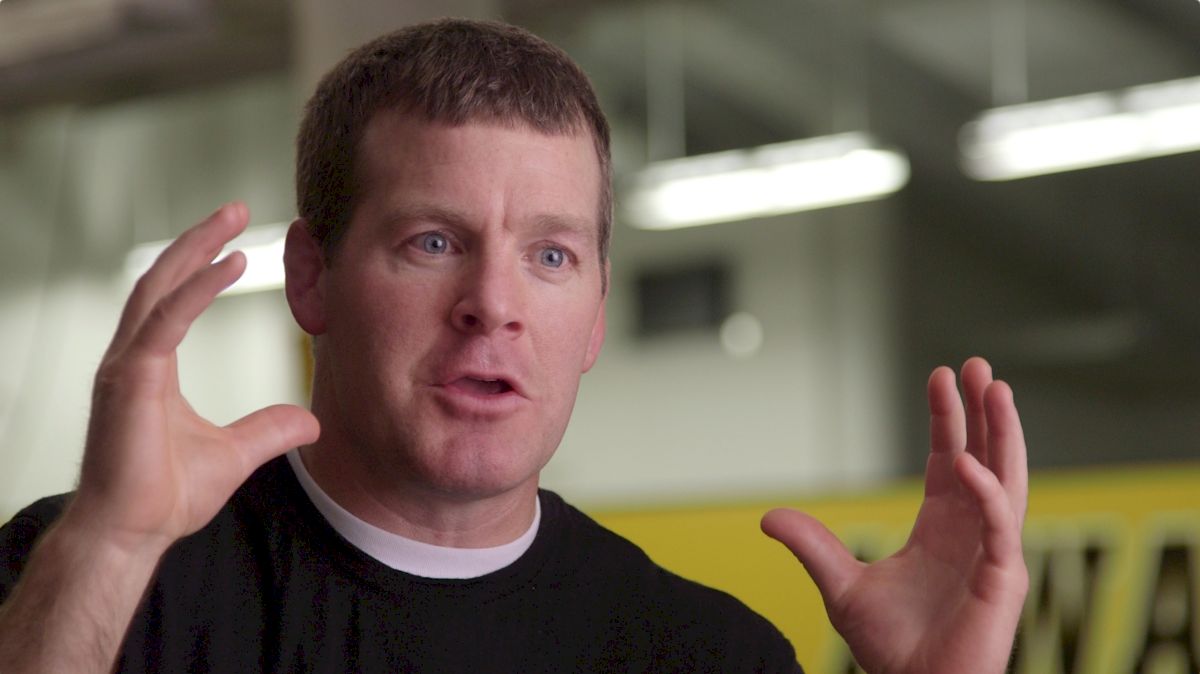 What can we say about the
Terry Brands film
that hasn't already been said? The
reviews and reactions
from the movie have been great and wrestling fans are getting a look deep inside Terry Brands like they never have before.
If you have ever heard an interview from one of the Brands brothers before you know that they are extremely honest and don't hold back. Their answers are always straight forward and sometimes provide for some good entertainment. This film was no different with quotable moments from start to finish throughout the entire 83 minutes.
The best quotes from the movie come from
Terry Brands
,
Tom Brands
,
Royce Alger
,
Dan Gable
,
Kendall Cross
and
Mike Duroe
.
Below are my top 20 favorite quotes from the film.
20.
Terry:
He's squirming in that chair, he wants the wrong guy to win.
19.
Gable:
You play with fire, sometimes you get burned.
18.
Terry:
What are they doing, putting up a bigger statue of Gable?


17.
Kendall: Over the span of years that we competed against each other, I don't ever recall looking forward to wrestling them.

16.
Terr
y:
Get out of my way I'll take you out. I don't care how big he is I'll freaking take him out.
15.
Royce:
Tom thinks it through a little bit more. Terry will just run you over.
14.
Terry:
Nothing was going to derail what I had set out to do, except me.
13.
Royce:
There were holes in the wall, there was blood on the walls.
12.
Bader:
What's the plan today?
Terry:
Getting better.
Bader:
What are they working on?
Terry:
Getting better. And I'm dead serious.
Bader:
How long is practice going to be?
Terry:
As long as it takes.
11.
Terry:
If you don't want it to happen again, don't let it happen again. Figure it out, buddy.
10.
Tom:
You were in a wolf den with two alpha males that tried to kill each other.
9.
Tom:
Without winning my life means little.
8.
Duroe:
What makes Tom and Terry different? (Under his breath) Terry's just so f***ing stubborn.
7.
Terry:
The big joke is Tom was the first one out because he beat me out, but not really because I shoved him out, of the womb.
6.
Tom:
Haters gonna hate, hate, hate
5.
Tom:
Let me go......
4.
Terry:
From my perspective it was going awesome because I was exercising demons.
3.
Tom:
Let them look into my eyes and see the fire and the passion. Let them know what winning is all about.
2.
Royce:
We're going to have to recruit these guys or find a way to, kill them.


1.
Terry:

You get what you earn.
What do you think about this list? Where would you put these different quotes? Would you have added any different ones? And most importantly which line would you have at number one?
If you have not seen the movie yet, what are you waiting for? Check out the trailer now and watch the film as soon as possible. I promise you will be glad you did.
WATCH:
The entire movie TERRY right here, right now.