The question of "why does the USA have folkstyle wrestling?" has come up so many times. Some may enjoy Folkstyle wrestling more than the international styles, but is it necessary to have?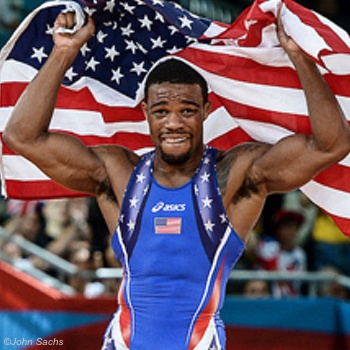 There's arguments to be made for both styles. If you've ever been to the NCAA tournament and felt that atmosphere, you'll undoubtably have a soft spot for Folkstyle. But there was nothing like watching Jordan Burroughs wave the American flag after winning Olympic gold, right? So are you more for Freestyle or Folkstyle?
After the
Junior Worlds Championships
, the question is coming up more and more. So let's take a deeper look at it.
As a country, we took home five medals total at Junior Worlds and now people are beginning to question if that has to do with kids growing up training folkstyle most of their lives. Many people in the wrestling community are pointing the finger at folkstyle for being the reason we are not dominating in wrestling at the World Championships at all levels.
@Richard_Immel @CoachMikePowell wrestling is wrestling. You think changing the rules without understanding development will help the USA?

— Andy Hrovat (@AndyHrovat) August 14, 2015


In the past five years at the Senior World Championships, which is the best gauge to see how you stack up against other countries, Team USA has won a total of 20 medals between Greco and Men's and Women's Freestyle. Of those 20 medals, Burroughs, Elena Pirozhkova, and Adeline Gray own half of them.
Outside of Burroughs, who completely took over the 74kg weight class after his national title run, have we seen any other wrestlers transition so seemlessly into Freestyle?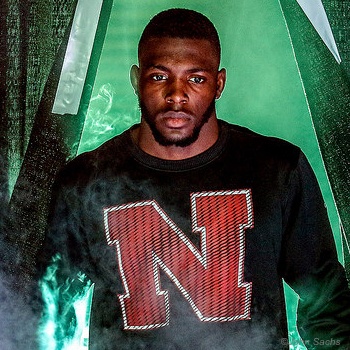 Of course we have, and we happen to be witnessing it right now.
James Green
, another former Nebraska Cornhusker, who just graduated in May, is now representing the USA. Green did not have much experience with freestyle before entering college, but has really taken to the style as of late.
But we won't get too far ahead of ourselves when it comes to Greezy. He's entering his first World tournament and still has some proving to do, but you have to admit that he has been pretty impressive despite the rough waters he had to navigate to become our 70kg representative this year.
And don't forget
Kyle Snyder
. Snyder just finished his first season with the Buckeyes. In this case though, Snyder has had past world experience with winning a Junior World title in 2013, and a bronze medal in 2014.

But not everyone is Snyder, Green or Burroughs. These guys are rare cases. To come straight out of college or in Snyder's case, still be in college, and be able to succeed at the next level is a bit unheard of.
We have seen a lot more cases point the other way where wrestling and training folkstyle a majority of the time hinders USA wrestlers.

But could the guys that have had success with little freestyle experience be even better wrestling international styles all their lives? Aaron Pico is currently our best and only example of someone who gave up on Folkstyle to train Freestyle 100 percent.

Folkstyle wrestling has been engraved into the American culture since its first tournament back in 1905. But the question still remains, is it time to move on from Folkstyle or should we keep the style that American wrestling was basically built on?